We've been asking you, dear readers, to share your most interesting #India-Photos.
Here, reader Heera Nawaz talks about her trip to Tiruvannamalai in Tamil Nadu.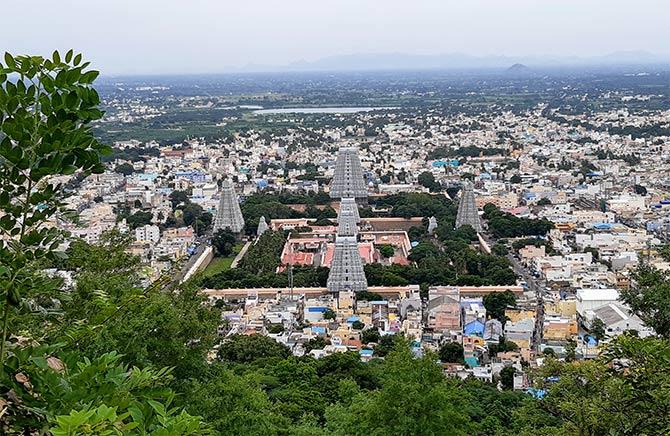 Recently, my sister and I beat a hasty retreat to Tiruvannamalai for our niece Wari's and her to-be-partner Shekhar's engagement and wedding.
Situated in Tamil Nadu, Tiruvannamalai is on the Puduchery-Bengaluru National Highway NH 66 and requires a minimum of 5 hours to reach on a no-traffic day.
The couple chose this quaint spiritually attuned temple town as the venue for their wedding as it could usher in an auspicious start for their wedded lives.
For us relatives, it was a welcome break as Bengaluru, in recent times, has been reeling under bouts of heat wave and torrential downpour.
After boarding the two Winger vans, we traversed the tarred roads with their occasional hair pin bends.
From the air-conditioned ambience of a city, we were now at a hill station with pristinely beautiful parks and their verdant foliage.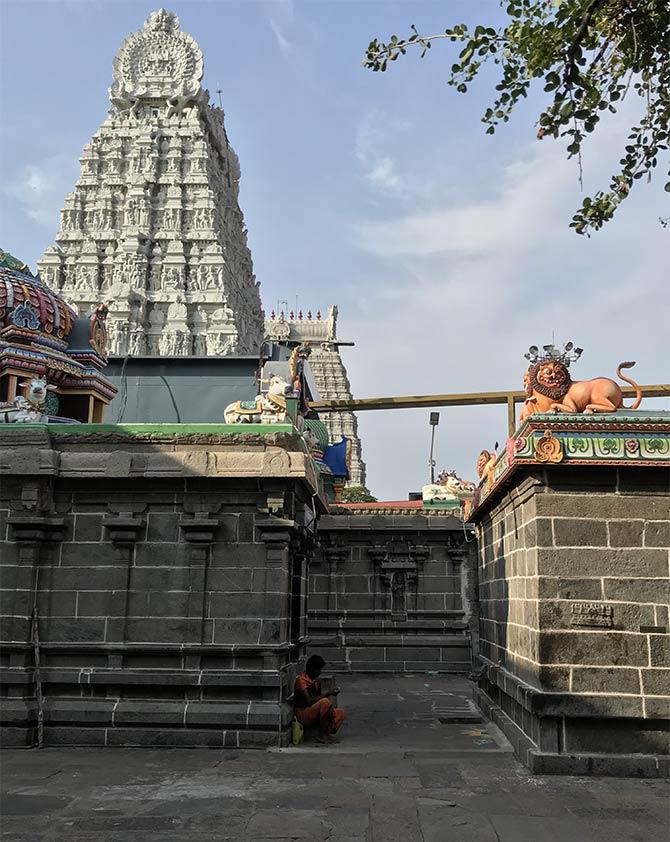 We travelled across stretches of green trees, shrubs and plants amid stately hills and hillocks with their interspersed rock formations.
We would have loved to go trekking and monkey rappelling on the steep rock formations on the way.
There were sporadic water bodies too, but not much wildlife.
In the whole atmosphere of solitude, there were only sounds of chirping of birds and the staccato rhythm of the vans in motion.
We stopped midway to relieve nature calls and have breakfast before resuming our journey.
When we reached Tiruvannamalai, the choultry welcomed us.
After resting a bit, we got dressed up to prepare for the engagement ceremony which happily went off without a hitch.
The next day, the wedding was held at Arunachaleswarar temple.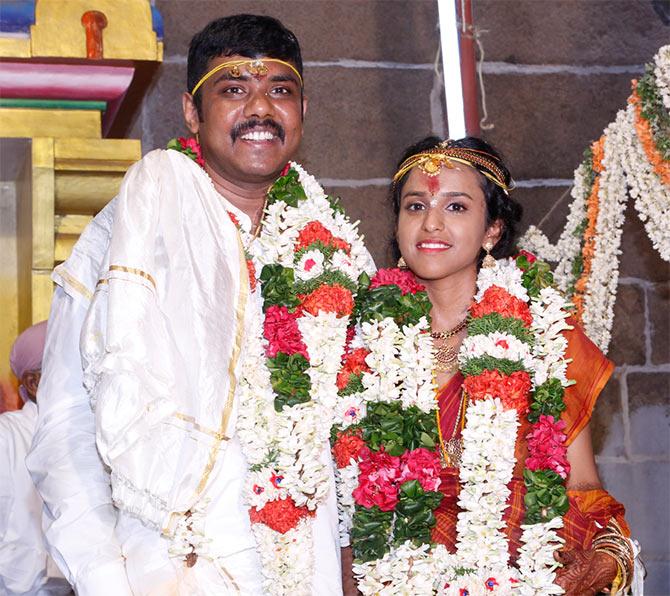 Sprawled over 24 acres, Arunachaleswarar temple is a Saivite one featuring Shiva and Parvati.
Barefooted, we nimbly made our way to the temple precincts where the wedding was to ensue.
Wari and Shekar went through elaborate rituals, each having its own meaning and significance.
Despite the hot sun, we stood in serpentine queues along with several devout devotees for oblations and prayed sincerely.
Back at the choultry, we enjoyed a sumptuous lunch with tempting vegetarian fare.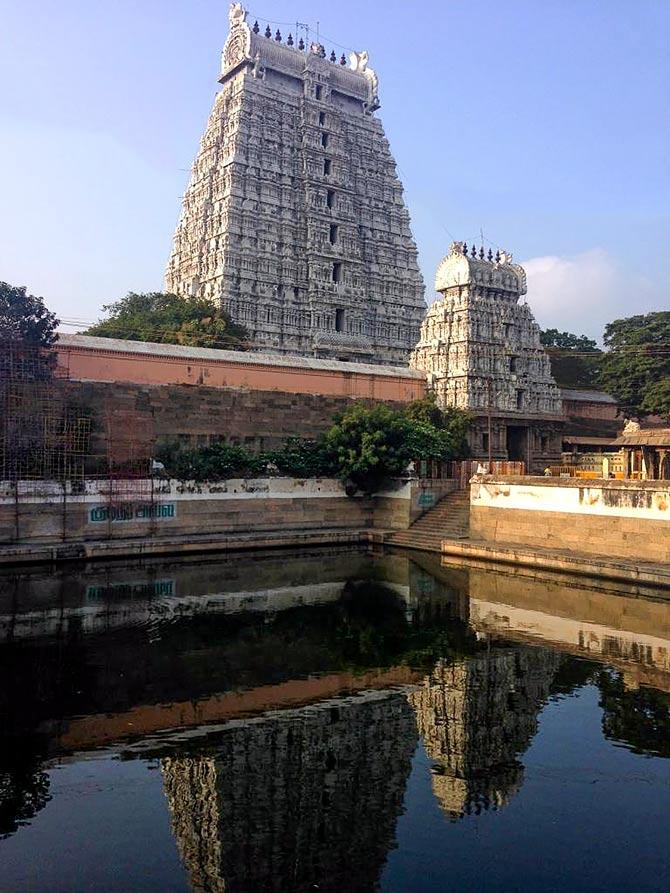 The wedding was followed by cups of steaming hot filter coffee.
We loaded our vans with our luggage and said goodbye to the new acquaintances we had met as we were now Bengaluru-bound.
On the way back, there were sporadic showers that kept the vans sparkling and the roads replenished with raindrops.
The rain-drenched foliage looked different from our to-journey, but refreshed.
We noticed how several hotels and upgraded restaurants were illuminated in panoramic splendour to welcome tourists.
Our weekend getaway was one of the few occasions when we could relax with family and friends and partake of an occasion, which is unforgettably unique and important in a young couple's life.
My tips for travellers
If you want to have a comfortable ride, it is preferable not to visit Tiruvannamalai during monsoon months.
If you are not travelling in a big group, it is a good idea to go by a Winger van instead of perhaps two cars.
It is a pretty long journey; so do see that your vehicle has plenty of provision for entertainment or playing some enjoyable music.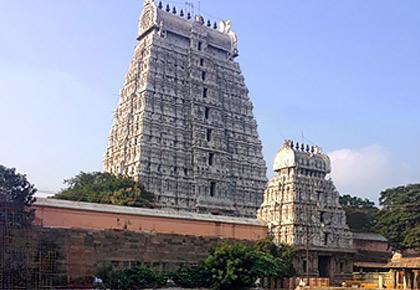 ---
READER INVITE
Do you have interesting pictures of India that you'd like to share?
Simply upload your #India-Photos on ZaraBol along with a short description of the place and we will publish them right here on Rediff.com!
You may also write to getahead@rediff.co.in (subject: Travel pix) and share your travel stories and experiences with us.
Disclaimer: The photographs featured in this series are, to the best of our knowledge, original entries submitted by readers.