There are parts of India that stoutly hold their own against cultural hegemony, but it is anyone's guess how long that will last, says Kishore Singh.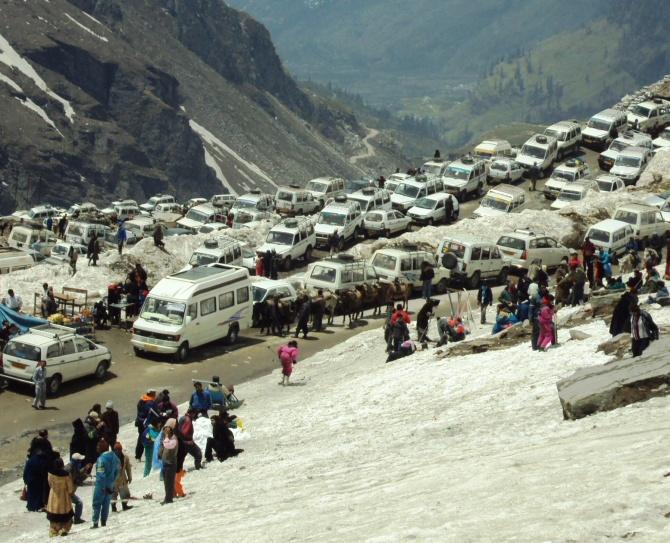 There are several places in India that used to appear exotic and unfamiliar, but they are now shrinking.
Thanks to the ugly weekend traveller, Bollywood and the pervasive demand for tandoori chicken, most parts of India now feel like an extension of the grungier parts of one's own city.
There is an increasing homogeneity in the way people dress across regions -- and tourists look the same everywhere.
The quiet of small Himalayan towns is routinely shattered by offsite or incentive groups who demand a bonfire and DJ and, fueled by alcohol, trade the quiet for an al fresco disco.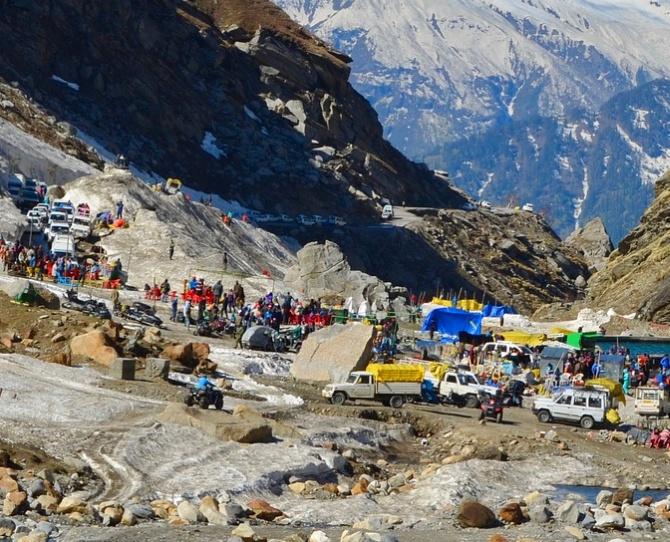 Other than the physical characteristics of a hill station, beach resort or historic town, one turns to food as a differentiator, but to expect to discover Kumaoni or Garhwali cooking or Himachali cuisine in the mountains is an illusion.
In our childhood, all we could hope to find were samosas and kachoris as a nod to visitors, later replaced by the ubiquitous butter chicken.
With the advent of more sophisticated travellers, you can now expect quaint tea shops that serve the sort of pizzas, grilled sandwiches and indifferent desserts that you find in bakeries round the corner from your own house. Local fare? What's that?
There are parts of India that stoutly hold their own against this cultural hegemony, but it is anyone's guess how long that will last.
Gorgeous Goa is under onslaught, Bengaluru is just Gurugram with better weather, and all that marks the south from the north is language.
The north east used to be a region that felt thrillingly different, but the spread of 'development' has cast its long shadow on the Seven Sisters.
To experience its charm, one has to move away from the tourist-attracting capitals of Gangtok, Kohima, Imphal or Shillong -- but that is true of most places.
There is the Manali of tourist lore, for instance -- and then there is a Manali away from its fringes where one can still stop by an unpolluted stream running through a dense forest with just a scattering of homes which, if you're lucky, you can lease as your escape from the big, bad city.
I know friends who book these homes as annual rentals, but it's a matter of time before they show up on an app.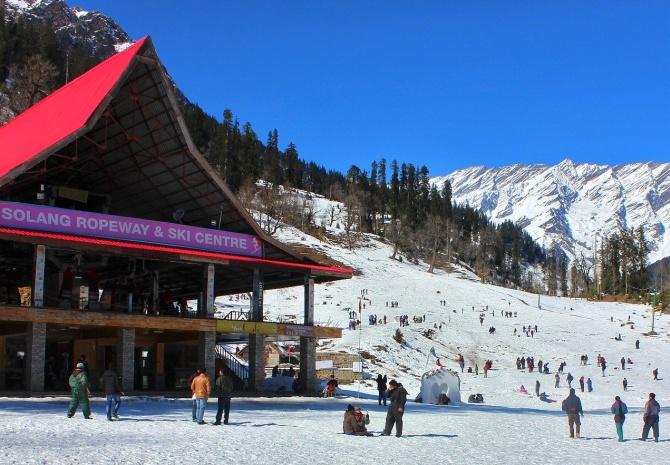 If there's one place I'm ambivalent about, it is Kashmir. I used to travel there often -- mostly on work, admittedly -- but that ceased nearly three decades ago.
Having also lived and toured in the north east, the idea of being an 'Indian' outsider was something that was familiar -- but rarely threatening.
Not till one afternoon in Srinagar when, cutting through the Sher-i-Kashmir International convention centre to the adjoining Centaur hotel to which it was connected, I was ordered to take the longer route around because I was 'Indian'.
I knew the gentleman who was refraining me from taking what was a legitimate option. He was an assistant to a senior official and he and I had a nodding acquaintance.
He had never appeared intimidating -- not, that is, till now. "I can file a complaint," he said ominously, "I will say you were threatening the security of the complex."
"You," he added, "will disappear."
I experienced fear then. I've been absent from Kashmir ever since. Perhaps it is time to go back, for the wound to heal.