Rediff reader Gargi Biswas shared her pics of winged visitors. You can share yours too! #India-Photos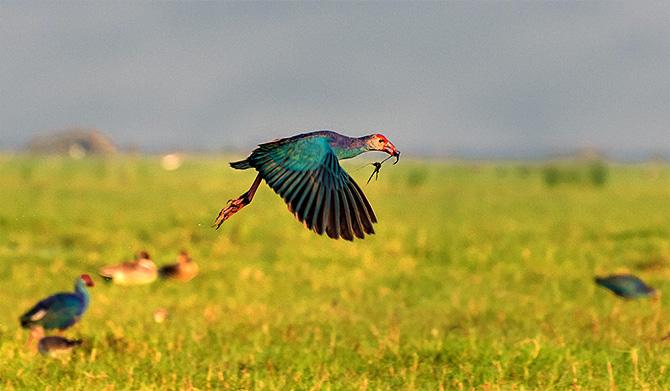 The purple swamphen in flight. This stunning pic was clicked by Gargi Biswas at Mangalajodi, Odisha.
'A black-crowned night heron clicked in my hometown Balurghat, West Bengal.'

'Since the last few years, it is interesting to note that many migratory birds visit Balurghat during May-June and they stay here till December,' she captioned this pic.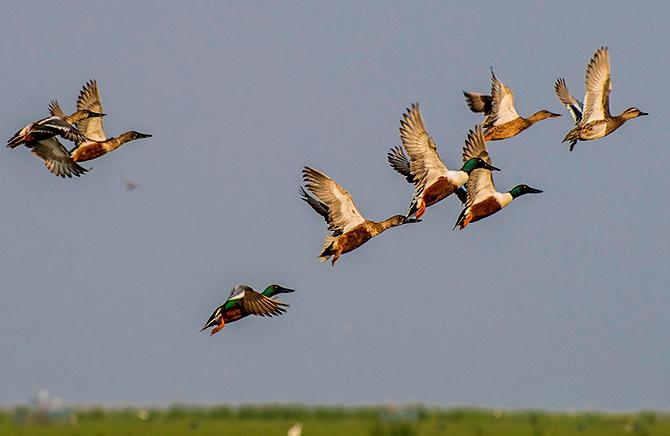 Birds of a feather flock together.
'

Bird watching in Mangalajodi seemed to be very rewarding, especially when I found this group of Northern Shovelers in flight,' Gargi expresses.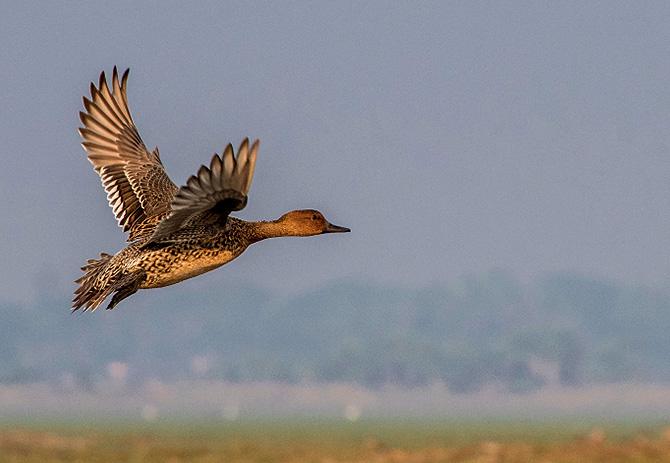 A northern pintail (female) prepares to take off, but not before Gargi captures the bird in her lens.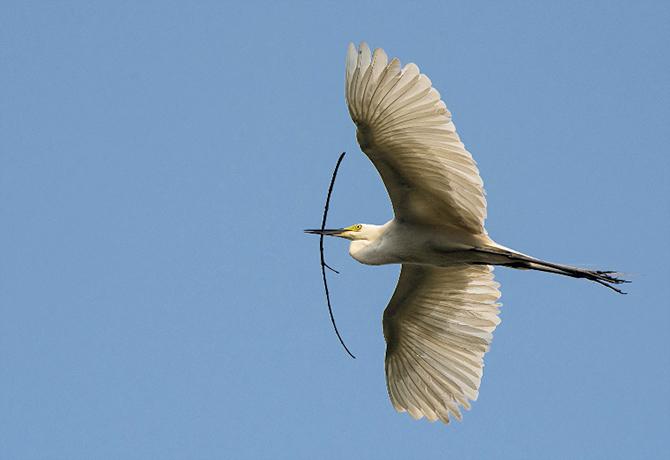 An intermediate egret carrying nesting material in its beak.
'

Captured this Asian openbill sork in flight during my trip to Mangalajodi, Odisha,' she captioned this pic.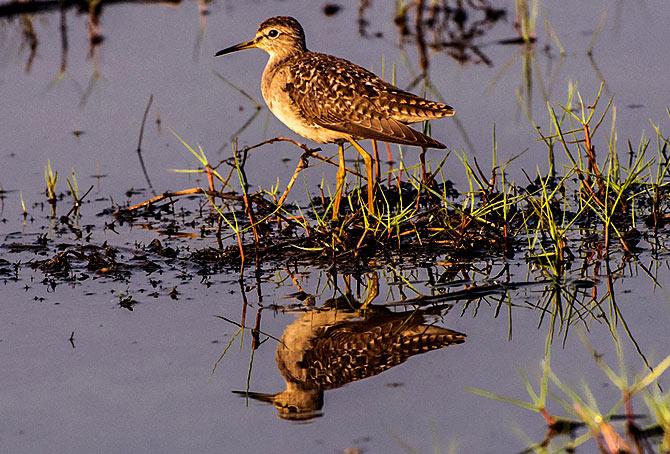 Which one do you like better? The

wood sandpiper

or its reflection?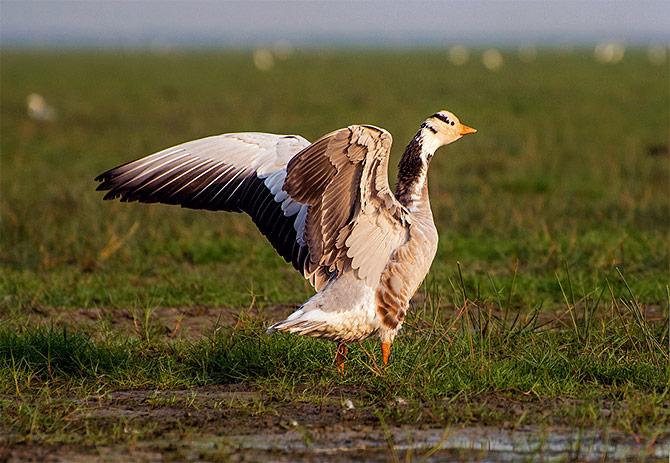 A bar-headed goose at Mangalajodi, a beautiful village in the Khurda district of Odisha at the northern edge of the Chilika lake.

Mangalajodi also known as the 'Bird's Paradise' hosts more than 3,00,000 birds in its marshy waters, especially in winters.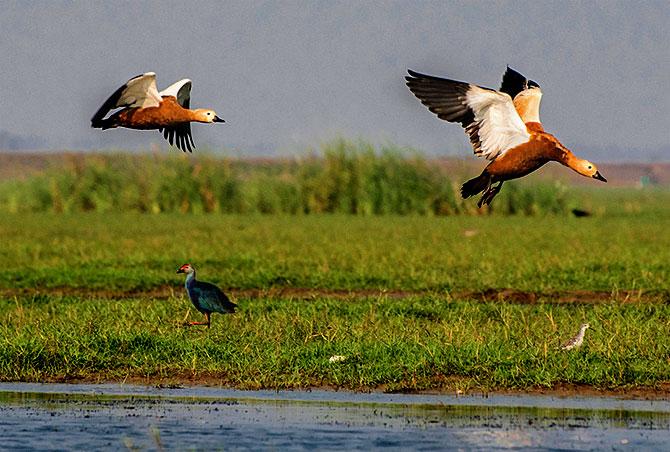 With just a flutter of wings, the place suddenly seems to come alive.


Gargi revealed that watching these ruddy shelducks in flight was indeed a visual treat.
---
Follow this link to post the best of your #India-Photos and we will publish them right here on Rediff.com!
You can see all the published photographs here!
Disclaimer: The photographs featured in this series are, to the best of our knowledge, original entries submitted by readers. Rediff.com does not assume any responsibility for their originality.