Frugal vacations are passe!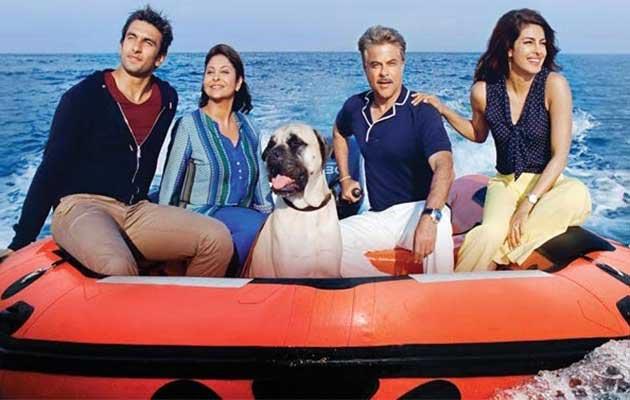 Photograph: A shot from Dil Dhadakne Do.
With travelling becoming a way of life, about 45 per cent of the Indian travellers are upbeat about their summer plans and hope to spend at least ₹ 1 lakh this year, a survey said.
That aside, around 16 per cent of the holidaymakers are planning to spend over Rs 3 lakh on their summer travel, according to a survey by global travel search engine Kayak.
'Many Indians today consider travelling as one of the most important parts of life.
'For them, a good annual holiday is a must every year, and holiday planning is a task demanding care and attention,' Kayak director, India and Middle East, Abhijit Mishra said.
The survey was carried out between January 9-17, with responses from 1,004 Indians aged 18-65 years.
It revealed that 38 per cent of Indians prefer to spend their money on travel above all other pursuits, including shopping, food, and other daily activities.
People aged between 36-55 years were found to be more willing to spend on travelling, in which 47 per cent preferred to spend money on travel than other pursuits.
Interestingly, around 53 per cent Indians said they prefer to save up their money on shopping during their trips, while 57 per cent said they regularly set money aside in order to spend it later on holidays.
In order to save for travel, more than 34 per cent Indians said they try to hold back their shopping, while 22 per cent even take on an extra job.
The survey showed that most Indians are willing to cut costs in order to afford their travel by choosing a cheaper alternative, either on shopping (53 per cent), accommodation (38 per cent) or local transportation (37 per cent).
However, less would choose to give up the quality of sightseeing and excursions, car rentals, or meals -- indicating that many see these as the most important factors to ensure a memorable holiday, it added.