In Thailand, elephants dressed as Santa Claus just made Christmas more memorable for everyone.
Guess what they delivered to kids?
No, not candies or teddies.
In fact, a bunch of elephant trainers guided these cute animals to deliver face masks to kids and passers by as part of a unique annual ritual.
Check out these pictures!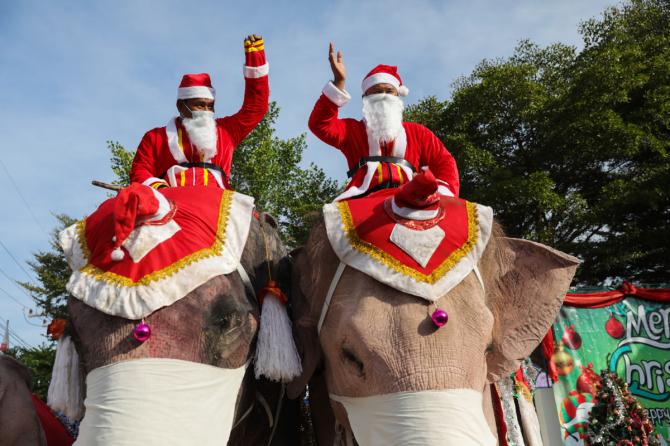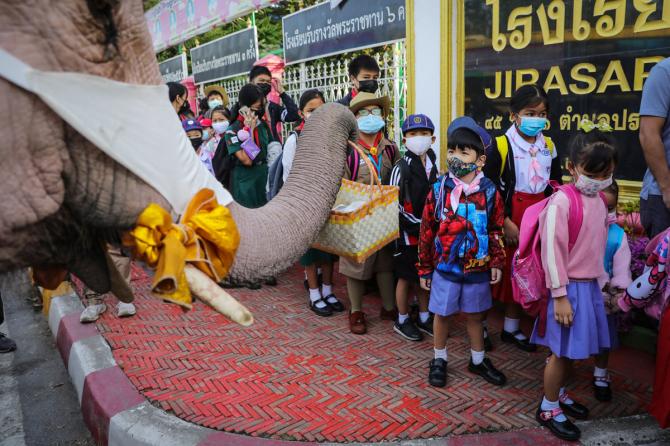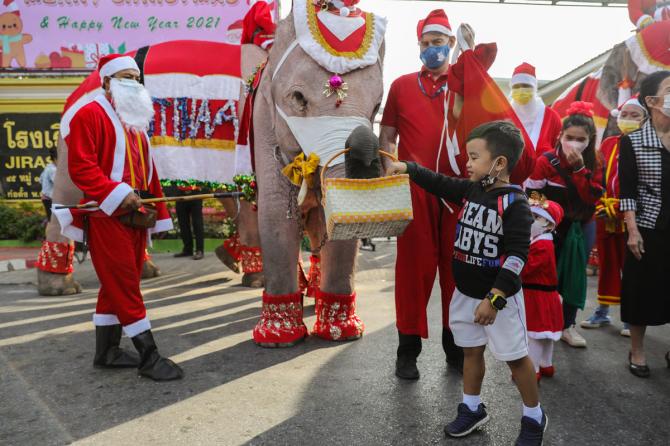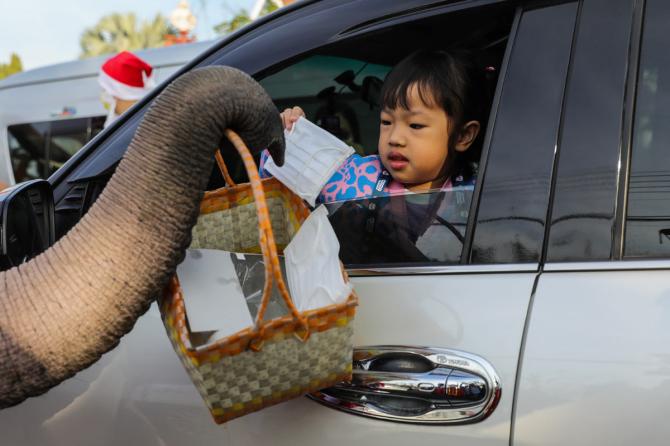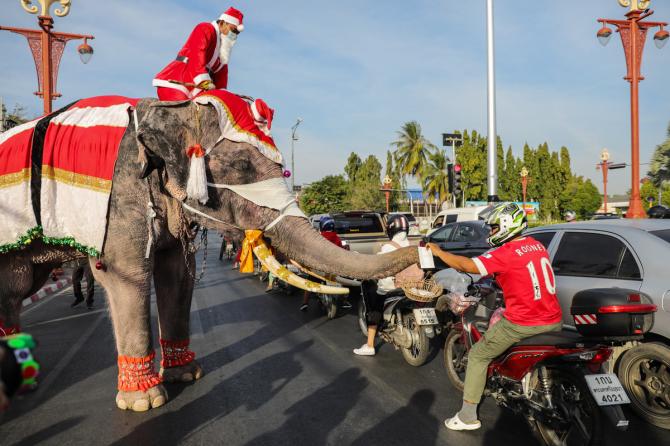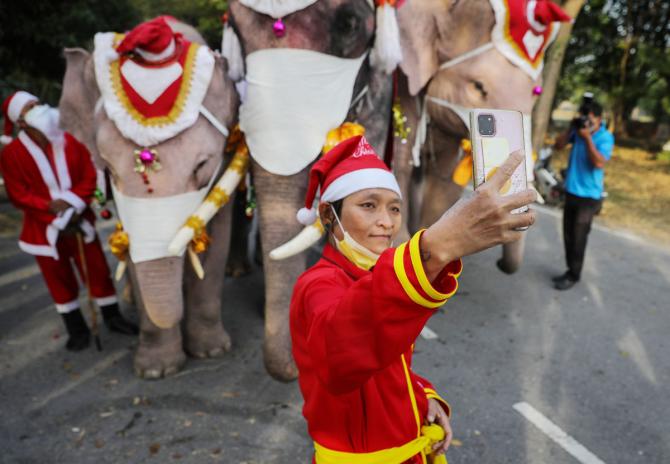 Concept: Hitesh Harisinghani/Rediff.com