'So they are extracting a price from me for letting me marry their son, is it? Manas, I cannot believe that you subscribe to this view of theirs. This is our child growing in me. It is part of me – girl or boy. Can I just throw it away if it is not a boy?'
Gajra Kottary's latest book, Girls Don't Cry, looks at the lives of three women in a middle-class family and the choices they make as they navigate a world meant for men.
Illustration: Dominic Xavier/Rediff.com, Uttam Ghosh/Rediff.com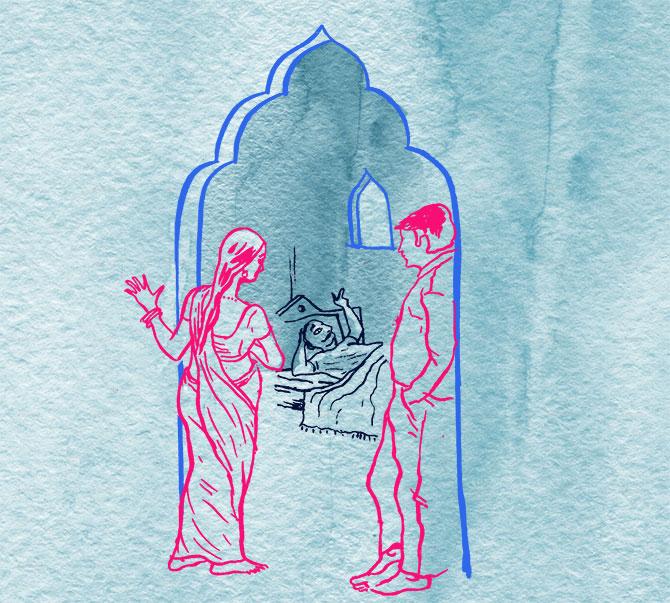 It was a quiet wedding in Manas's home in Jodhpur. No pomp and show or dance, given the nature of Manas' father's condition, with just close relatives invited.
Veera did not go. Disha's father wouldn't hear of being there. He was livid that she was marrying a non-Punjabi.
But there were some other mixed feelings too.
Already distant from his wife and originally unwanted daughter, he had left the upbringing of both his kids totally to his wife. It seemed that he was almost happy to have got rid of his daughter.
He also did not have to spend on the wedding -- that fact would indeed also have consoled him and put him in better spirits.
The newly-weds enjoyed their honeymoon in the hills. It was the best time of their lives.
With winter well and truly in, the hill resort was empty. In this non-peak season they enjoyed the privacy of an almost vacant hotel and near uninhabited town to themselves. They romanced, loved, laughed and were together in every sense of the word.
A week later they returned to work. Zealously they tried to complete their assignments together, as they had other plans too, on their agenda. Disha had to get pregnant.
It happened faster than they thought.
Soon Manas and Disha went to Jodhpur. His father wanted all tests done by the family doctor and confirmed that she was pregnant. And he wanted her to stop working immediately. Her father-in-law was not taking chances of losing the child.
'Stay here and we will look after you and your health. You city-working women look so pale and undernourished. How can you look after yourself and the child growing in you? Going up and down to work, dealing with cooking on your return and other home duties. That's not what makes a healthy pregnancy. Stay with us now,' he said.
By now everyone in the family knew that he did not have long to live. This fact added a dark undertone to this request.
Disha was anyway happy to comply. She had been feeling tired and this new responsibility of home, work and the little one inside her was already draining her out.
Being married to the man she loved, also typically took the edge off her ambitions. She did not mind being looked after.
It had been some years now that she hadn't lived in a proper home where all her needs had been catered to. Ma did that and then those years alone in a Delhi hostel, bad food, and now running her own home after work (when all she wanted to do on getting home was romance with Manas), all of this was leaving her quite exhausted.
Gratefully, she resigned and settled down in Jodhpur to live a temporary life of leisure, good food and care.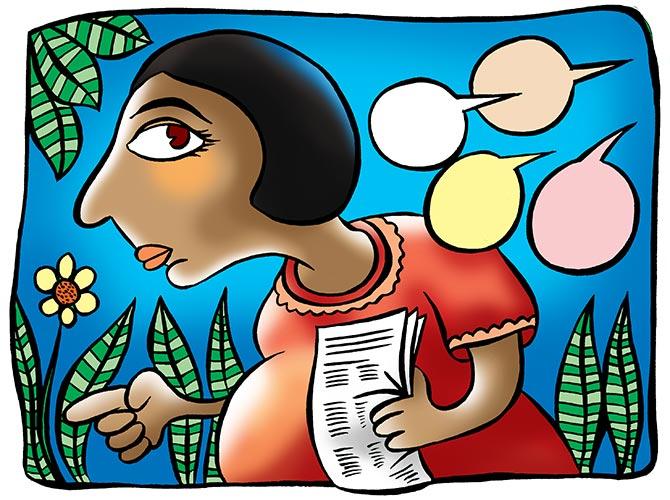 It was in her twelfth week when her father-in-law wanted her to run a complete set of medical tests.
Acknowledging his concern for her and the baby Disha got herself admitted for the day in the hospital. Before she left, he said that Manas was arriving to join her at 4 pm to give her moral support.
Disha was touched at this display of sensitivity from her husband and in-laws.
At 3 pm sharp as she was getting ready to leave, Manas walked in and held her hand.
'Just in time to see our baby,' he said smilingly.
Disha squeezed his hand. 'You're early,' she said. 'But good to have you here.'
Together they went to Babuji's room.
'So you are going?' asked Babuji.
Manas replied, 'Yes Babuji, just on our way out.'
'So it will be a boy,' he said confidently.
Disha was startled.
He repeated, 'So it will be a boy, won't it?'
Manas looked down.
After a pause, Disha remarked light-heartedly, 'Not sure Babuji, it may even be a beautiful healthy girl, a little Laxmi for our home!'
Babuji's excited face now fell. He lay back. He shook his head.
'You will have to remove her if that is so,' he said decisively. 'You will have to get rid of her.'
'What!' exclaimed Disha. Manas simply turned away.
'Manas, explain to your wife our customs. If our firstborn is not a boy then we lose our status in the community. Tell her that. This is not a Punjabi home. We have our own values here.' His last lines were a fierce growl, his eyes burning holes into Disha.
'We are getting late, Babuji. We will tell you all on return,' said Manas as he pulled Disha away.
He whispered to her, 'He's very ill, Disha; let's not upset him without cause.'
All tests completed, the sonography began.
The doctor gave a running commentary on how healthly and normal the baby was, pointing out to all the nascent features on the screen. They heard the heartbeat together and Disha's heart welled.
'And now for the most important test that will tell us that your baby is a boy or girl,' declared the doctor dramatically, as he got up to go wear gloves at his medical table.
Disha suddenly jerked and moved away. How had this slipped her mind? How did she land up here for this test? She got up, not allowing the doctor to speak.
Manas was very still.
Disha noticed.
'Doctor! Don't tell us. We don't want to know. They will kill her if it's a girl.'
The grim-faced doctor abruptly stopped his proceedings and walked out. Manas wordlessly escorted her out. His ashen face looked guilt-ridden.
As soon as they arrived home the maid informed them that they were to meet Babuji first. Disha badly wanted a cup of tea and some food but obediently went to Babuji's room with Manas.
Babuji smiled and wasted no time in asking, 'So all went well? All fit and fine?'
They nodded together.
'Yes all blood levels and haemoglobin …' began Disha.
Rudely he interrupted her, 'Boy or girl?'
Uncooperative, and in the same tone as his, she answered, 'I don't know. I don't want to know.'
Once again Manas pulled her away as her father-in-law gaped incredulously at her. Her mother-in-law watched this quietly from the foot of the bed. She hadn't said a word.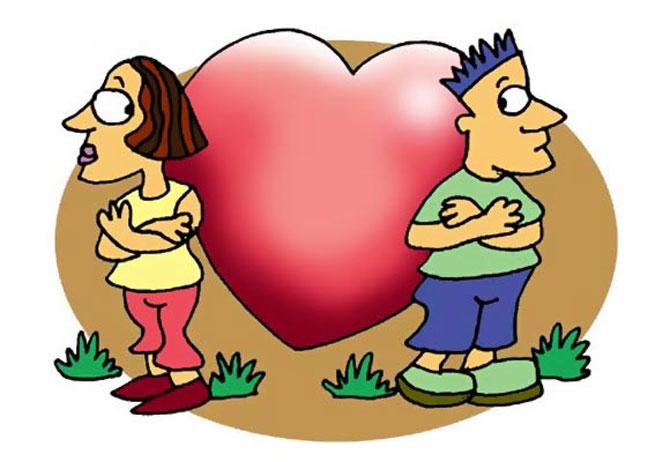 It was in an unpleasant atmosphere that Manas and Disha had their dinner. No one spoke to them as they sat alone at the dining table.
As they retired to their room Disha, went into the bathroom to change. On her return, she saw that Manas had got her some warm milk with a biscuit. She looked at him tenderly. Manas pulled her to him and made her sip the milk. They shared the biscuit.
Manas started to speak. 'Disha aren't you better off if we found out? If it is a boy, then all are happy. If it is a girl then, this is a blessing in disguise!'
'How, Manas?' asked Disha truly bemused.
'You didn't want to have a child for five years, Disha. You wanted to work, earn a name and status for yourself. See, you got more time to yourself!'
'Oh! So if it is a girl and I abort, I can have my next child after five years?' she added sarcastically. 'Now did you take permission from your father for that?'
'Come on, Disha! See it from their point of view. They have accepted our marriage. Now we too must cater to their needs. It can't be a one-way street. If it is a girl, then we will… get her removed… We are young we can have another child.'
'So they are extracting a price from me for letting me marry their son, is it? Manas, I cannot believe that you subscribe to this view of theirs. This is our child growing in me. It is part of me -- girl or boy. Can I just throw it away if it is not a boy?'
Now Manas could not stomach this from Disha. He was upset. He continued with his line of debate.
'Just go through the test; let us take one step at a time. Maybe it is a boy. Why are you making it such a big issue and putting in so many ifs and buts. Come on Disha, let us at least know before you start planning on a course of action.'
'It is the principle of the thing, Manas. Don't you understand? Remember when the rival builder, to slow down that prestigious building work, offered us a bribe? We could have done with the money, but we refused. It was about a principle. It is the same here. I don't believe in gender discrimination. Why should I go in for a test? It is our child. I will love our child, boy or girl.'
Manas felt trapped.
His parent's age, health and expectations wore him down.
Worse, there was that ghost called guilt that was haunting him.
He being the only male progeny, he had let his parents down by his need to marry for his own happiness and not theirs… And here was his love, not acknowledging her duty towards him and his parents.
Did he make a mistake by investing his life in her? Manas was totally exhausted with the internal tug-of-war in his head.
'You know Disha, the reality of life is adaptation and adjustment,' said Manas bitterly.
'Principles! The way you put it! In the end these are theories. It's good we have the luxury of holding on to principles at work. But in the end these are cerebral pursuits. Fact is, my family agreed to this marriage. We owe them something. But you, you want it all. You don't see how many battles I took on for you. How I hurt them by almost cutting off ties. I chose you over them. When will you too start giving?'
Roughly he turned away from her, lay down on his side of the bed, switched off the light and ended all communication.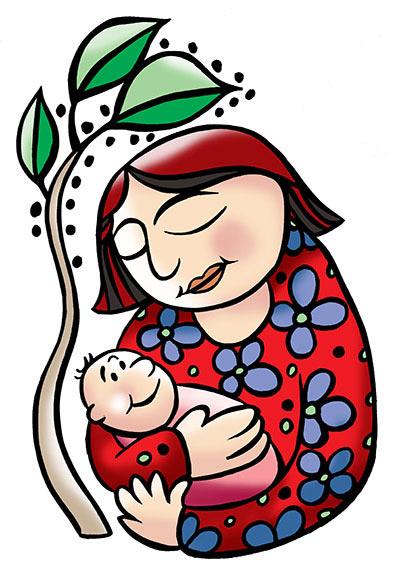 Disha was silenced.
She wondered if she was indeed being too intellectual and idealistic.
What if it was a boy? There would be absolutely no problem and they would all live happily ever after. End of matter.
Was she not actually spoiling things for herself by taking these stands even before knowing?
She could wait and see after the sonography. If it was indeed a girl, she could then begin to fight it out.
Was she indeed being obstinate? Was she involved in a power play and was being difficult with her in-laws? Was she expressing an earlier inner resentment at them having rejected her before they even met her?
Disha turned and watched Manas, his back turned, with sadness and confusion.
Manas was not asleep, but he certainly was not up for a conversation.
Disha curled up on her side of the bed, feeling lost.
An hour later, she was still wide awake. She rose and went to the terrace of the house and sat down on a little stone bench.
A cool desert breeze, a full moon and a starry night calmed her down.
A sonography is meant for health reasons, she told herself. Checking the foetus for sex determination was wrong. If she bowed in to Manas' pressure, then another can of worms would open up if it were a girl. Better to leave it and get on.
If it was a boy, good for her in laws. Either ways, she would be happy with her gift of life. She never understood this blind belief that a female first child would be the harbinger of bad luck. Let them believe the rubbish they want. I will not succumb to it.
Manas, she was sure, would come around as he had once earlier when she had taken a stand.
As she carefully made her way down the dark staircase she saw Manas come out of her in-laws' bedroom. He looked unrelenting, almost mean. She had never seen this expression on him before.
'Disha,' he bellowed. 'Tomorrow morning we are going back to the hospital and you will go through the test. Enough of your modern-day stands and such nonsense. I have pushed all limits to get married and we have looked after you in every way here. Now I want to keep my parents happy -- happy at all costs. You have to understand that. My father is dying so I will keep him happy at all costs! I repeat at all costs!'
Making that final declaration, Manas walked away.
Disha stood there mortified, hurt beyond repair.
Excerpted from Girls Don't Cry by Gajra Kottary, published by Harper Collins India, with the permission of the author.