The OnePlus 7 is a leader by natural selection.
Just don't expect any surprise enhancements, says Veer Arjun Singh.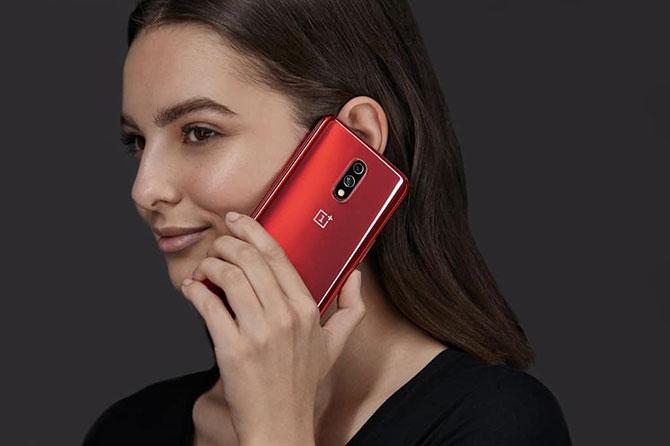 The question is not if you should buy a OnePlus.
It's arguably the best of the Androids currently available.
First-time buyers with a budget of about Rs 25,000 and an eye on flagships should spend an extra Rs 8,000 and bag the OnePlus 7 for Rs 32,999.
Those of you unwilling to spend more should get their hands on the OnePlus 6, 6T or even the OnePlus 5.
It's a family in which the elders just refuse to be written off.
In times of forced app updates, these phones are still going strong.
I am stating this upfront to help you understand if the OnePlus 7 is worthy of a title, or even an upgrade from your old phone.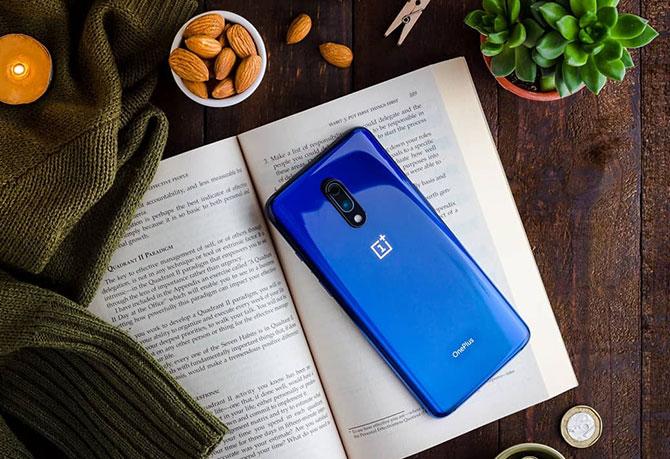 Design (4/5)
If you are familiar with smartphone trends, this rating should not surprise you one bit.
The OnePlus 7 follows the well-trodden path of mating a large screen with a water drop notch in the front and a glass back.
The back holds a dual-camera and an LED flash in the centre followed by a boxed OnePlus logo in a single line.
The Corning Gorilla Glass 6 front and the glass back survived many falls, which leads me to believe that both surfaces are sturdy enough for less-than-careful daily use.
Just be prepared to live with scratches on the tempered glass front and fingerprint smudges on the back.
With a 6.41-inch AMOLED screen and 8.2mm thickness, the phone weighs 182 grams and is easy to hold and operate with one hand.
Apart from its glossier back, the new phone looks almost identical to the OnePlus 6T.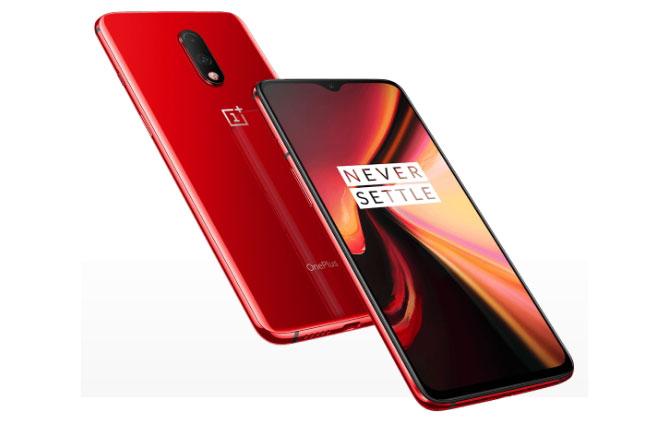 Performance (4.5/5)
Unlike the OnePlus 7 Pro, which comes with a refreshing all-screen-no-notch design and a pop-up front camera, the OnePlus 7 is more a routine upgrade of the 6T.
So it gets the top-of-the-line Snapdragon 855 processor, an upgrade from 6T's 845, but with the same RAM (6GB and 8GB) and storage (128GB and 256GB) options.
Expect the phone to be snappy, smooth and last you many years without showing any signs of being dated.
The 6.41-inch optic AMOLED screen is akin to the super AMOLED in other flagship phones such as that from Samsung.
In short, one of the best in colour reproduction, brightness and viewing angles.
Among the major upgrades in the OnePlus7 are its stereo speakers, which are louder and have a higher range.
So headphones won't always be necessary.
The placement of speakers, however, could have you blocking them with your fingers when you hold the phone horizontally for gaming.
Gaming phones such as Nubia Red Magic 3 are careful to steer clear of such design flaws.
You'll need to put on your headphones to make the OnePlus 7 a great gaming device.
But more than any other feature, the 48 MP + 5MP rear camera makes the OnePlus 7 an excellent upgrade.
It works beautifully in natural light, does a more than satisfactory job indoors and even manages to capture the surroundings accurately in night mode -- something that its siblings right up till the OnePlus 6T could not.
The phone's 3,700mAh battery should last you 36 hours without multimedia use and at least 24 hours with about two hours of it.
You can, however, replenish the dying battery to 100 per cent in less than an hour.
Verdict (4/5)
The OnePlus 7 is not merely a design upgrade of its predecessor, but a phone that comes with a necessary performance bump.
It takes its place in a hallowed group -- the fastest and most reliable flagship Android phones in the world.
Yours for a starting price of just Rs 32,999.