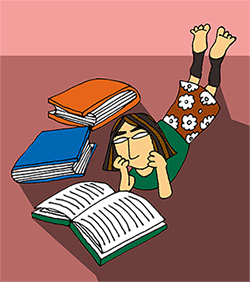 Nilanjana S Roy shares her picks.
Some of the pleasure of a Books of the Year list is felt by the reader, but only some.
I hope I never grow so jaded as to lose the pleasure of going over each month's reading diary, revisiting the surprise of discovery, the deeper satisfaction of letting an author unsettle you.
This is, as always, a partial list, but it might be a useful starting point.
~ Check out the Rediff.com books collection!
Illustration: Uttam Ghosh/Rediff.com