Books of the Times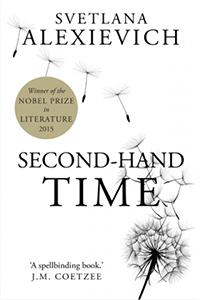 Secondhand Time by Svetlana Alexievich (Juggernaut)
Told like a 'novel in voices', Alexievich collects oral histories of the Soviet Union that read like warnings to all citizens of the new, rising post-democracy empires: For every true believer, there are a dozen of the disillusioned, the cost of shattered dreams of a new world paid in the hard coin of people's lives.
East West Street: On The Origins Of Genocide And Crimes Against Humanity by Philippe Sands (Knopf)
This should be read by all dictators and caudillos and, if not, then at least by those they rule over.
Ms Sands traces the concepts of enormous crimes through the two men who fought to bring justice to a bloodied world; one of the most powerful reads of this decade.
Homo Deus: A Brief History Of Tomorrow by Yuval Harari (Harvill Secker)
'What's more valuable -- intelligence or consciousness?' For a vision of the future, shaped by technology, vastly unequal, richly creative but ushering in a troubled modernity, Harari is your prophet.
Fiction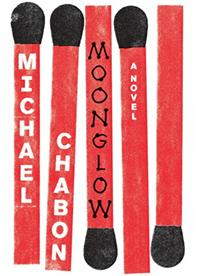 Moonglow by Michael Chabon (HarperCollins)
A visit to see his dying grandfather sparked Moonglow, where a man on his deathbed tells stories of war, persecution, and looking up at the stars, dreaming of spaceflight.
Commonwealth by Ann Patchett (HarperCollins)
Two families, five decades and an author who steals their childhood to write a bestseller that clears his writer's block – Patchett in great form.
Selection Day by Aravind Adiga (Fourth Estate)
Mr Adiga slices through the mythology that surrounds cricket in India with this story of two brothers, robbed of childhood by the game they love.
Chain Of Custody by Anita Nair (HarperCollins)
A brilliant dive into the tangled nets of Bangalore and the child trafficking industry by a writer who's set her imprimatur on Indian crime with the Inspector Gowda series.
The Association Of Small Bombs by Karan Mahajan (Viking)
A small bomb tears through the lives of the Khuranas, in this unforgettable portrait of Delhi.
Indian non-fiction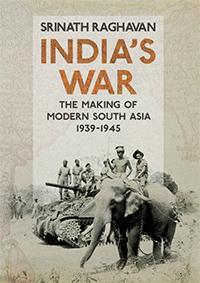 Three exceptional books will reboot the way you think about India: India's War (Allen Lane), where Srinath Raghavan presents a gripping and different view of World War II; Incarnations: India In 50 Lives by Sunil Khilnani (Penguin Random House), which restores a complex, syncretic past; and The Burning Forest (Juggernaut) by Nandini Sundar, which measures the state by its misrule over its most vulnerable citizens.
~ Read the Srinath Raghavan interview here
Among the year's best non-fiction: Ramachandra Guha's Democrats And Dissenters (Penguin Random House) is useful reading for anyone who fears that the years of illiberal democracy are upon us; Barkha Dutt's This Unquiet Land (Aleph) is a first-hand account of some of the country's greatest political conflicts; and Anubha Bhonsle's sensitive, well-researched Mother, Where's My Country (Speaking Tiger) tells much of Manipur's contemporary political struggles through the stories of individuals.
~ Read the Barkha Dutt interview here
Shashi Tharoor lays bare the cruelty embedded in the idea of the Raj In An Era Of Darkness: The British Empire In India (Aleph); William Dalrymple and Anita Anand explode myths around the world's most controversial diamond in Kohinoor (Juggernaut).
~ Read the William Dalrymple and Anita Anand here
Other excellent reads -- Madhu Ramnath's memoir of his years living with the Durwa peoples in Bastar, Woodsmoke And Leafcups (Harper Collins); Priya Sarukkai Chhabria's remarkable and soul-restoring Andal: The Autobiography Of A Goddess (Zubaan); and Himalaya (Speaking Tiger), a superb anthology edited by Ruskin Bond and Namita Gokhale.
~ Read the Ruskin Bond interview here
Favourites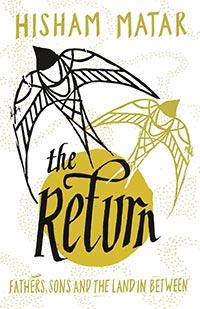 Hisham Matar's The Return (Penguin) is extraordinary, and incredibly moving: he was just 19 when his father was abducted by Libyan security forces, and Matar never saw him again.
This memoir is about his return to Libya in 2012, in search of some kind of release from the past.
Peter Wohlleben's The Hidden Life Of Trees (Greystone Books) became a surprise bestseller last year -- his account of trees as thinking, feeling beings that communicate through a root network, of forests as living presences, will change the way you see the world around us.
Siddhartha Mukherjee's monumental The Gene (Simon & Schuster) was inspiring, unsettling and touchingly personal; he makes an adventure of science writing.
But in a year of worldwide turbulence, two books stood out for their remarkable humanity, the hope their writers offered while facing the worst of news.
Paul Kalanithi's When Breath Becomes Air (Random House) came out posthumously; he faced the fact of his impending mortality as a surgeon, and didn't flinch from asking the big questions about disease, death, and also life and love.
Antoine Leiris lost his beloved wife in the Paris attacks, and in the aftermath of that tragedy, he made a choice: His son would not be taught fear or hate.
You Will Not Have My Hate (Penguin Press) is a reminder that there is always the possibility that, even through the worst sort of grief, you can choose to believe in its opposite.