Shrishti Mishra was 'presented' to London society at Queen Charlotte's Ball. And yes, it's still 2017.
Cutting cakes with swords while swigging champagne and all the decadence of the debutante's ball.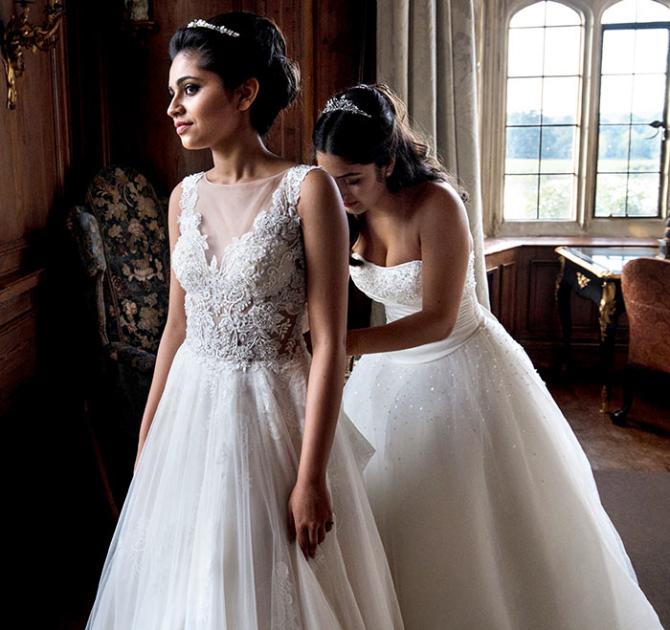 Shrishti Mishra holds a dreamy debutante pose as another debutante adjusts her dress before the Queen Charlotte's Ball on September 9, 2017 in Kent, England.
The first debutante's Ball was held by King George III in 1780 to celebrate the birthday of his wife Queen Charlotte, and it raised money for a maternity hospital. Society girls were presented to the monarch and it became an annual event and important as a marriage market for the upper echelons of society.
Photographs: Jack Taylor/Getty Images.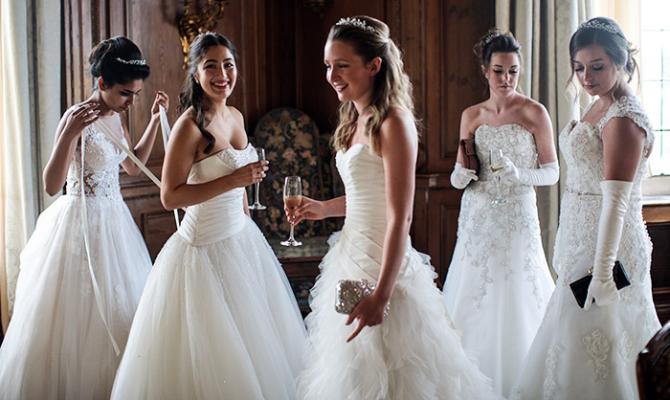 Shrishti returns the favour.
After the present Queen terminated the practice of introducing debutantes at royal garden parties in 1957, Lady Howard de Walden followed by then editor of Tatler, Peter Townend, continued the tradition.
On his death, Peter nominated two former debutantes to take over running of The London Season..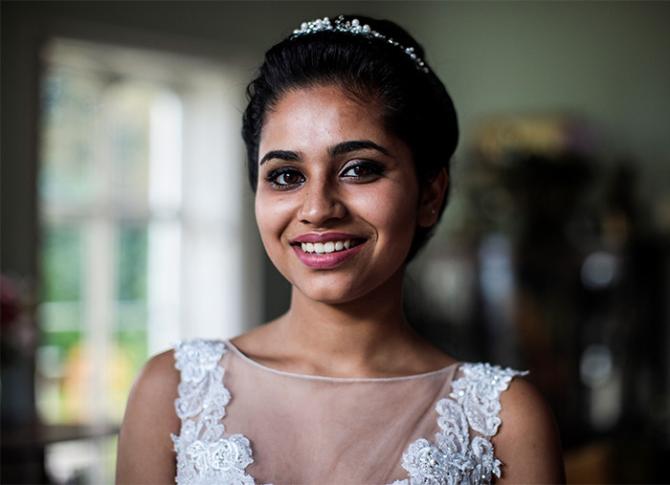 The London Season runs for six months of the year, including sporting events, cocktail parties, dances and concerts; the Ball is the pinnacle of this season.
Debutante balls are typically for 'presenting' 16-to-18-year-old girls of rich or royal families. Shrishti, 16, hails from London.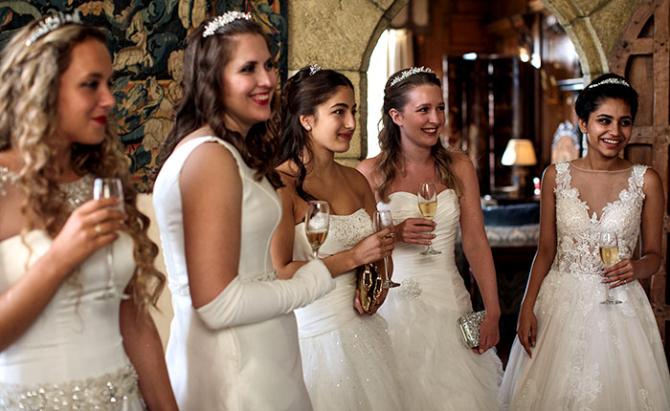 Queen Charlotte's Ball these days also raises money for children in need worldwide, and apart from grand British venues like Highclere Castle (known to TV buffs as Downton Abbey) has also been held in Shanghai and Dubai.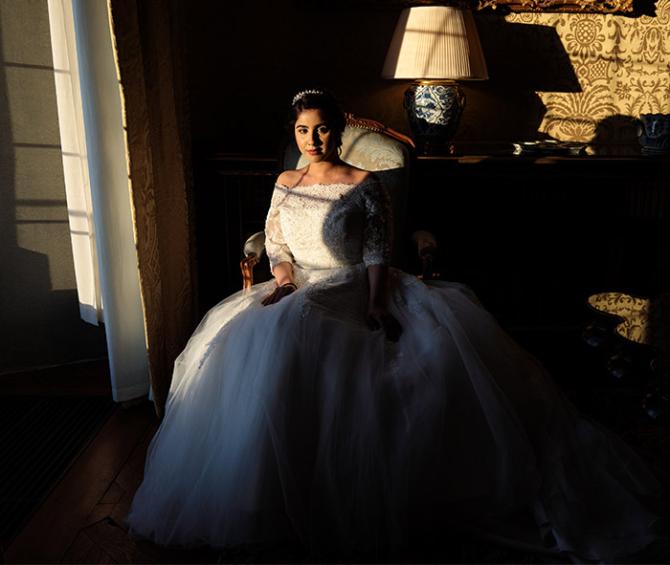 Another desi face at this year's ball was Fatima Khan, 19, from Buckinghamshire.
Archaic as it is -- along with the Le Bal in Paris and the international Debutante Ball in New York -- this is one of the most important debutante balls for the mega rich of the world right now.
Did you know Mukesh Ambani's daughter Isha; Vijay Mallya's daughter Leana; diamond heiress Ashna Mehta; royals like Shaiyra Devi of Kapurthala, Adishree Singh of Jammu and Kashmir, and Akshita Bhanjdeo of Mayurbhanj have debuted at Le Bal? Amitabh Bachchan's granddaughte Navya Naveli Nanda was also to be presented at the Paris ball, but cancelled her participation.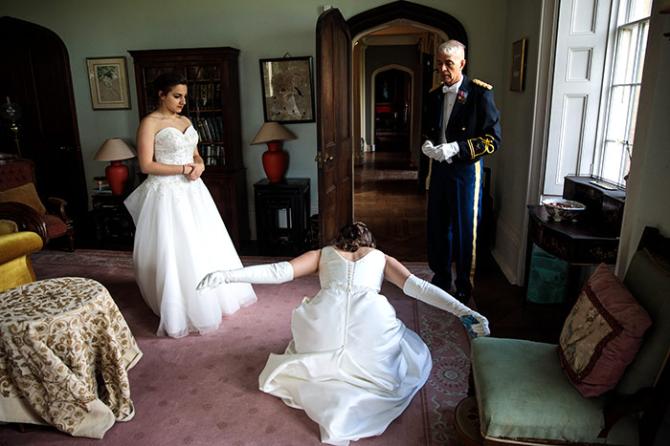 The ball holds dear old traditions like curtsying to a cake. Here's a debutante practicing a dip curtsy.
Debutante balls are non-negotiable in pomp and protocol, families start prepare at least a year in advance for them. The girls are often sent to finishing schools so that they can be groomed to use the right cutlery, get in shape for couture gowns, walk in heels and focus on their skin and hair. They also take dance classes and are taught how to holding informed conversations without being combative.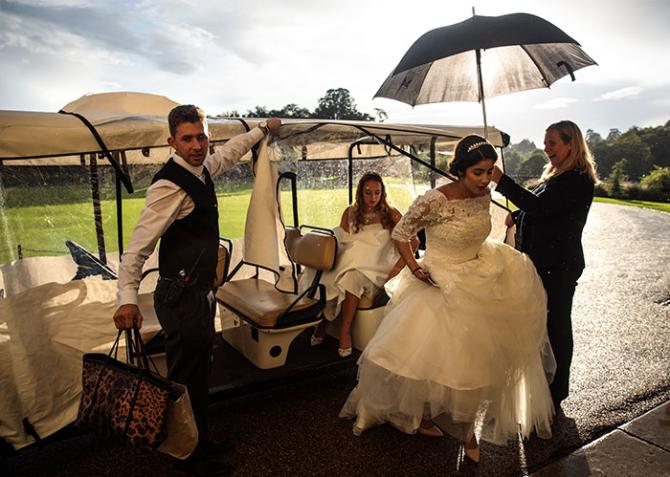 Debutantes arrive at Leeds Castle for the Queen Charlotte's Ball.
The invitees are the who's who of royalty, business and the arts.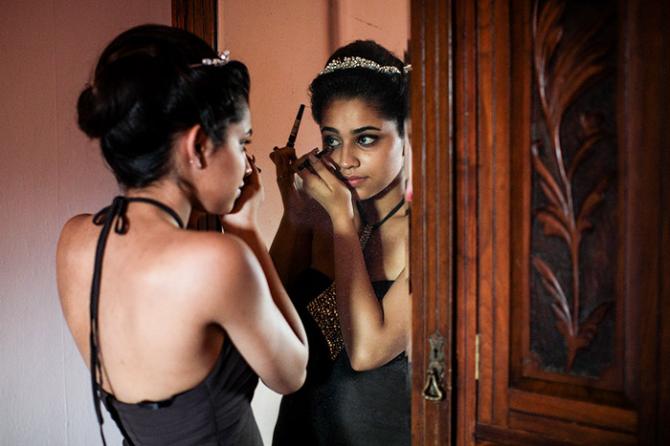 Shrishti Mishra applies make-up before a sit-down dinner event that is part of the ball.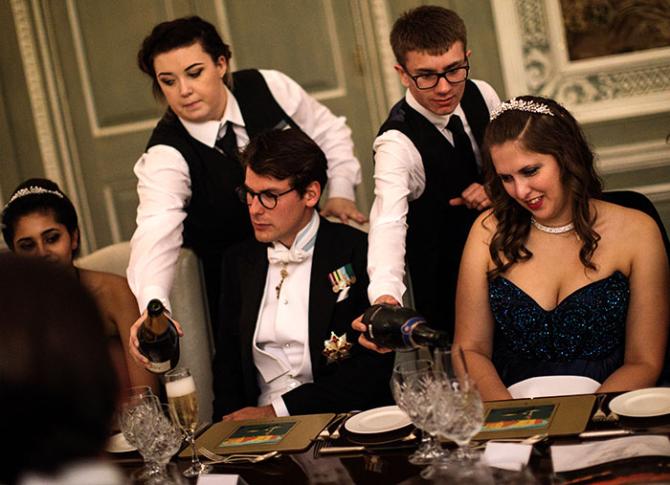 Debutantes and their escorts -- the girls can invite boyfriends or brothers -- at the dinner. The names of the escorts also usually read like the who's who of the next generation.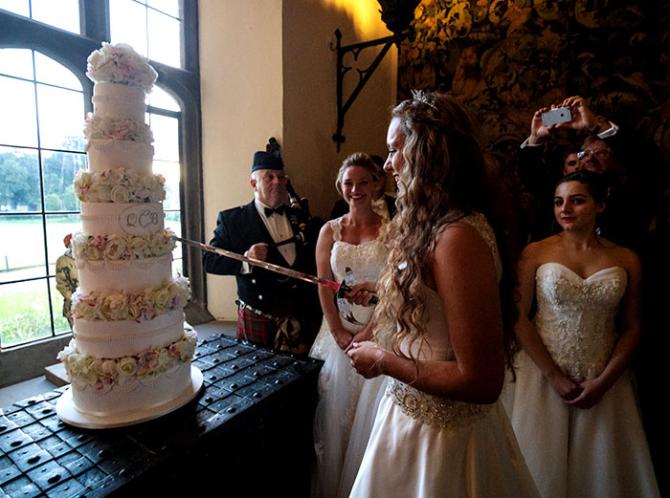 And finally the Debutante of the Year -- this year it was Eliza Lewis, 17, of Kent, the daughter of a former debutante.
The chosen one cuts the cake with a sword while all the others toast with champagne.
Recommended for you: The life and times of a modern Indian princess