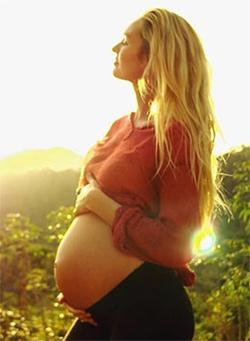 The Victoria's Secret model makes motherhood such a glamorous affair.
Supermodel Candice Swanepoel has been documenting her pregnancy boldly.
And her stunning pictures have completely left us awe-struck.
The South African Victoria's Secret Angel is expecting her first child and she has no problem flaunting her baby bump in style.
She even left a note for her Instagram followers on one of her photos: 'If you have a problem seeing photos of pregnant women feel free to unfollow my page instead of reporting it. Thank you.'/p>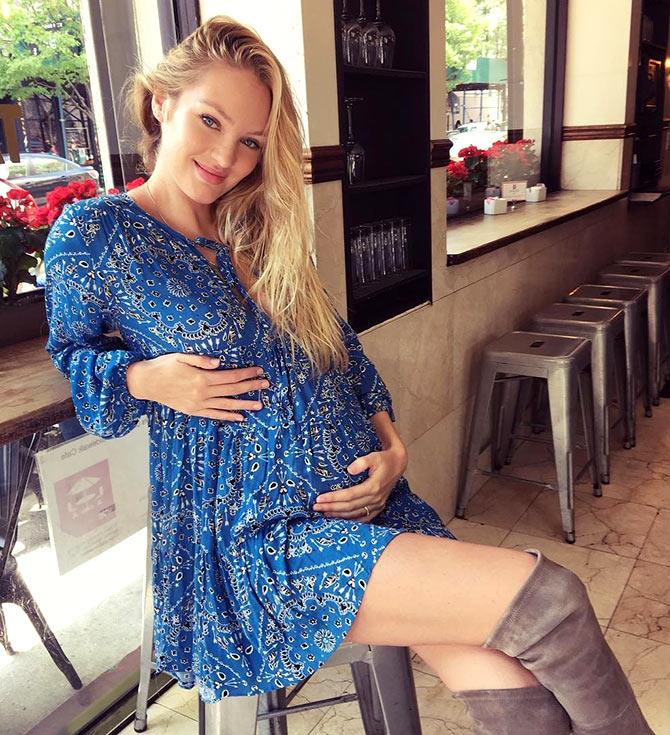 IMAGE: That's her...painting a pretty picture in blue.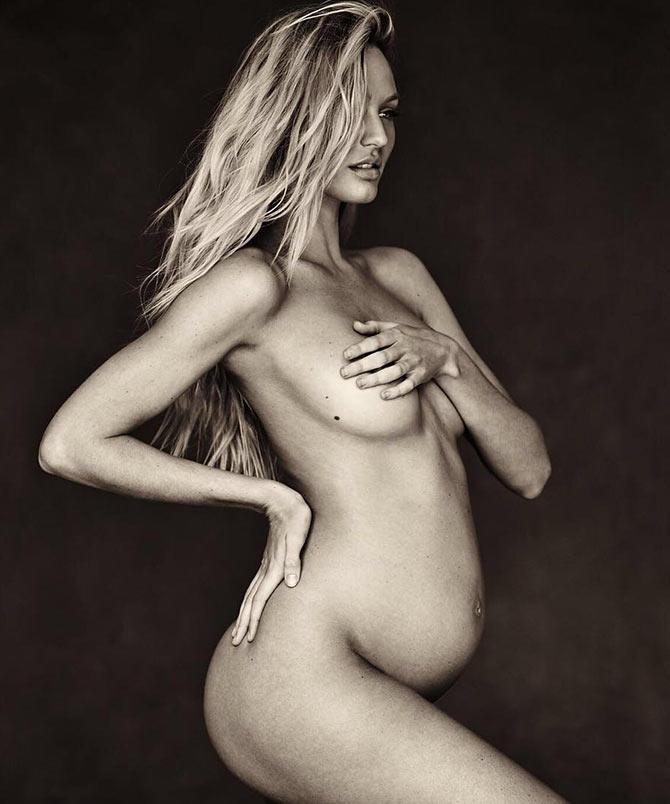 IMAGE: Look at her...not an inch of fat gained! Isn't that commendable? She took this photo at a New York studio at five months.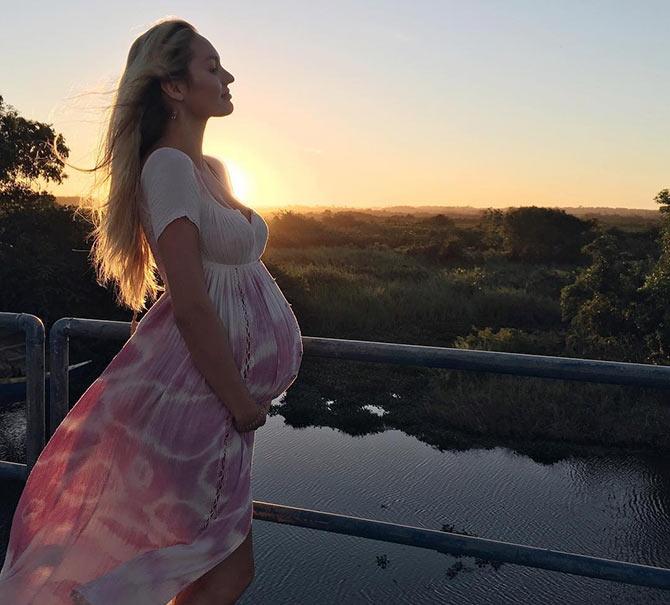 IMAGE: Candice soaks in the setting sun as she enjoys the new phase in her life.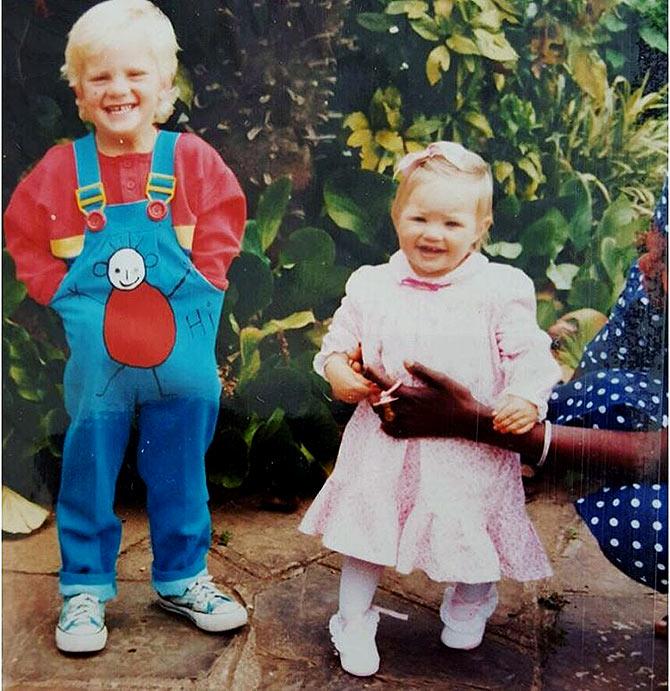 IMAGE: It also reminded her of her childhood. She captioned this pic: 'Big brother and I dressed for success.'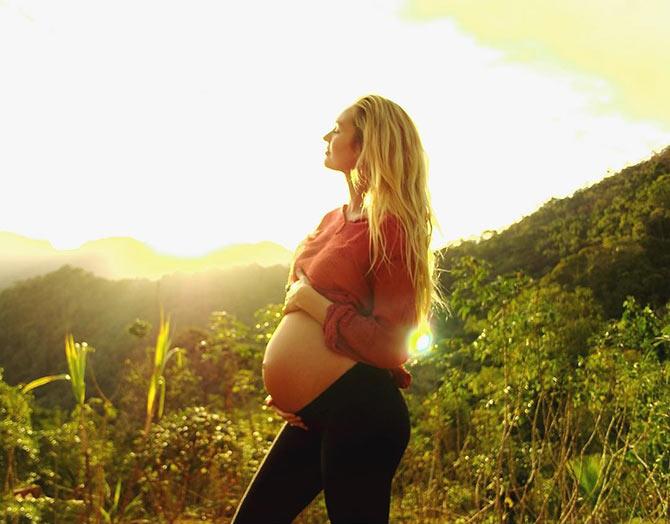 IMAGE: Another stunning portrait of the South African supermodel.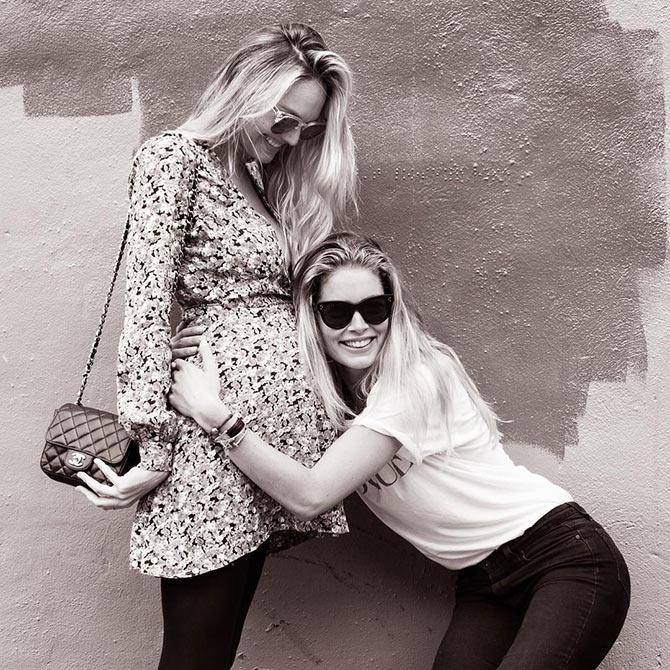 IMAGE: And that's her baby having a chat with the beautiful Dutch aunt and model Doutzen Kroes in this black-and-white photo.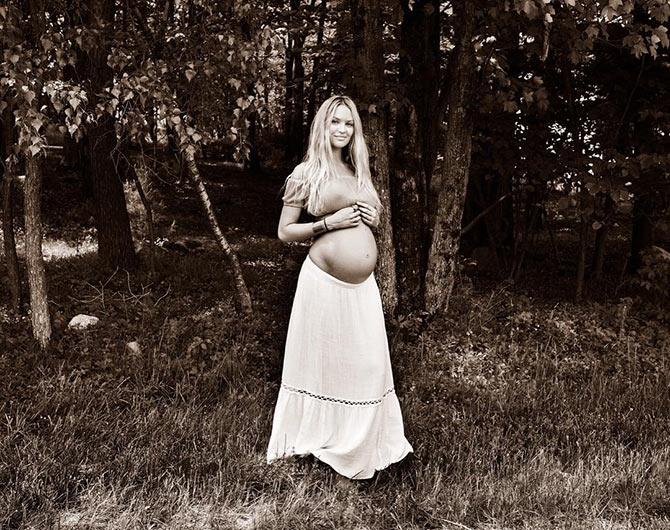 IMAGE: She calls it the 'magical business of making new life.' Here's a picture from a nature shoot in New York.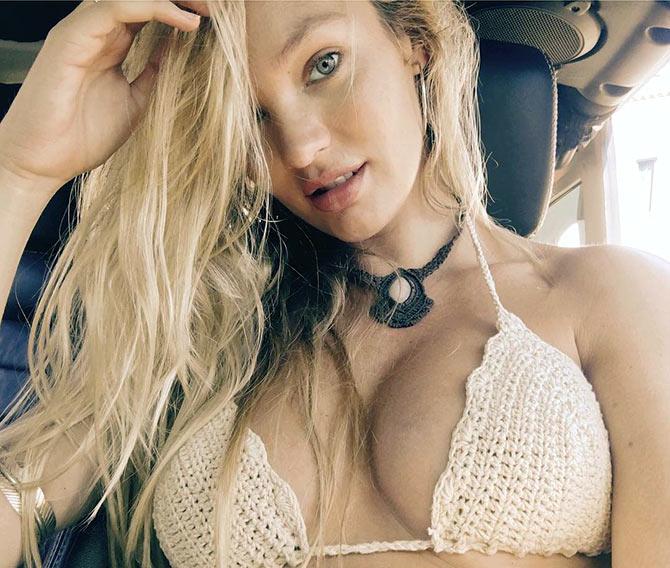 IMAGE: We admit she is stunning even during her pregnancy.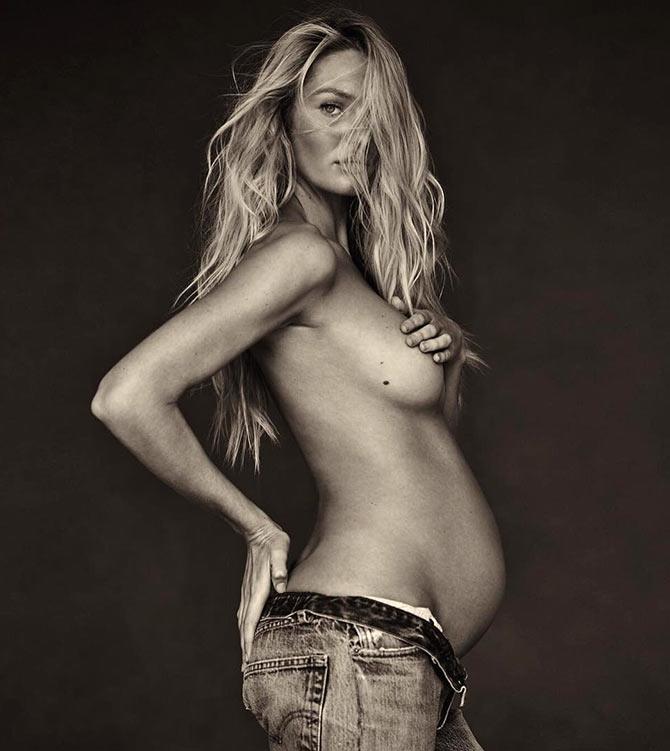 IMAGE: Here's another super hot shot of the supermodel flashing her baby bump in just a pair of rugged denims.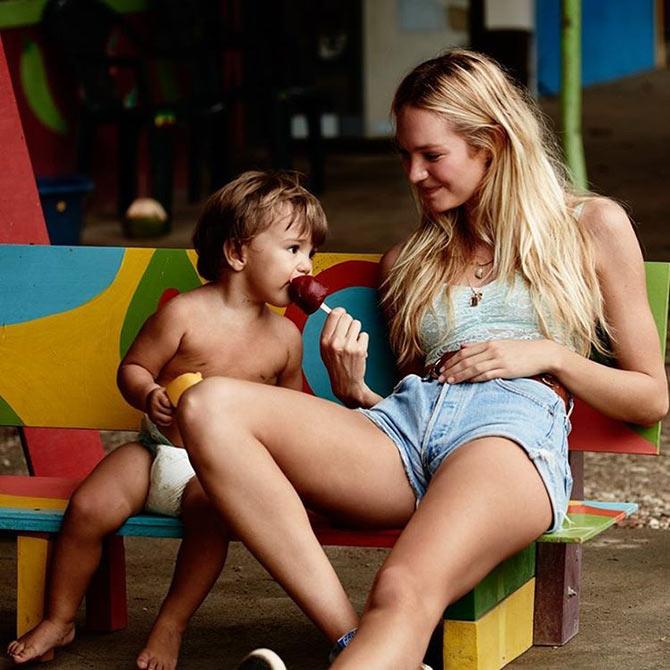 IMAGE: Going by this picture of the supermodel from an earlier time, we're certain she will make an awesome mother, right?
All photographs: Kind Courtesy Candice Swanepoel/Instagram