With the US education system operating independently from the government, universities are adopting varying strategies when it comes to Covid vaccination.
Vinay Umarji reports.
Bengaluru resident Anusha Hegde (name changed on request) has got admission in masters in finance at a US university.
She was to join the Fall semester, which begins in August-September 2021, but has deferred her admission to the January 2022 session due to uncertainty over vaccination and travel norms. Thankfully, the university has granted her request.
Sakshi Petkar (name changed) from Mumbai, who has got admission to a liberal arts ungraduated course in the US, is also worried about getting vaccinated in time for her programme, given the slow pace of the Covid vaccination in India for the 18-44 age bracket.
With the Fall semester round the corner in US, UK and Canadian universities, Indian students looking to fly out are struggling with these questions:
Is it mandatory to be vaccinated for Covid-19 before arriving on campus?
If so, what about those who are either yet unvaccinated or have taken Bharat Biotech's COVID-19 vaccine, Covaxin, which is not yet approved by the World Health Organisation? (The company has applied for WHO approval and hopes it will come through by July-September 2021.)
The US and Canada have clarified that vaccination is not mandatory for travelling to these destinations.
"Proof of vaccination is not required to enter the US. However, proof of a negative Covid-19 test result, taken within 72 hours of the flight's departure, is required for air travel to the US," says Nick Novak, spokesperson, US consulate general, Mumbai.
Students who will begin their programmes on or after August 1, 2021 can apply for an expedited visa appointment up to 60 days before their programme starts and may travel to the US within 30 days of their programme's start date.
This is good news. Only there is a catch.
To be vaccinated or not
With the US education system operating independently from the federal government, universities are adopting varying strategies when it comes to Covid vaccination.
For instance, Ivor Emmanuel, director of Berkeley International Office at University of California, Berkeley, says the university is considering providing the student with an FDA-approved vaccine.
Students will not have to bear the cost of the vaccine or any testing, he adds.
"International students are not required to be vaccinated prior to entry into the US, but are encouraged to get one if they can," says Emmanuel.
"For those who are vaccinated, the university will recognise vaccines approved by the WHO... At this time, under the National Interest Exception, Indian students are eligible to travel to the US after securing a visa beginning on August 1 or no more than 30 days from the start of their programme," he adds.
"The challenge that we face right now is that the US embassy and the consulates in India are closed due to the latest surge in Covid," he says.
The Massachusetts Institute of Technology, or MIT, has meanwhile decided that every enrolled student must be fully vaccinated against COVID-19.
This requirement applies to newly enrolled and continuing MIT international students as well.
"MIT Medical (it serves the healthcare needs of the MIT community) will be in touch with students who are unable to access vaccines before the start date of their classes/programme," the institution said.
"Most likely, they will need to be vaccinated as soon as they arrive on campus. If MIT has a vaccine available (determined by the Commonwealth of Massachusetts), students will be able to get immunised, at no cost, on campus. Otherwise students will need to register for an appointment at a pharmacy or through the state (most likely covered by MIT-sponsored insurance). Once on campus, any necessary Covid-19 testing is free," it added.
At Canada's Rotman School of Management, Indian students do not need to be vaccinated before they land.
Vaccinated students, however, are not exempt from any entry restrictions, testing or quarantine, says Joseph Milner, the school's vice dean for MBA programmes.
"A negative molecular test (RT-PCR or similar) is needed to enter Canada, or proper documentation that they have a resolved Covid-19 infection. There are additional requirements from the government of Canada for all arriving international travellers including a mandatory quarantine in a government-approved hotel, which students must meet," Milner adds.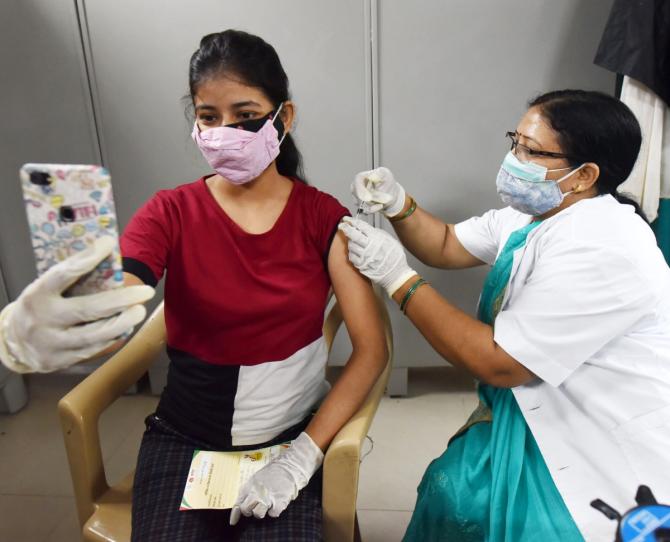 Which vaccine is recognised?
But what if a student has been vaccinated with Bharat Biotech's Covaxin, which are not yet part of WHO's emergency-use listing (EUL)?
"According to the Canadian government Web site, Covishield is approved in Canada while there is no given information on Covaxin, which is creating a lot of confusion for Indian students who are looking to apply to Canadian universities," says Vibha Kagzi, founder and CEO, ReachIvy.com, a Mumbai-based career consultancy.
"In the US, too, Covaxin is not on the list of vaccines approved by foreign countries. In the US, they also don't offer Covishield as an option, so if the student has received one dose of Covishield, s/he will have to get the second dose in India itself or opt for a vaccine from another company, which may lead to health complications," Kagzi adds.
"Many universities in the US have asked students to opt for vaccines that are authorised and approved by international agencies."
However, universities like the MIT are offering exemptions in such cases.
For instance, international students who have already received a vaccine that is not approved by the US FDA need to simply document their immunisation in the Covid vaccine application with the university.
Visa delays
According to consultants like Arun Jagannathan, co-founder and CEO of CrackVerbal, and Sumeet Jain, co-founder of Yocket, another major issue is the delay in getting visas.
"Students are facing problems in terms of visa, with all appointments scheduled in May being cancelled due to local lockdown," says Jagannathan.
"Embassies, however, have assured students that they will fly out this year since it is just an administrative delay."
Consulates,Jain adds, have assured that student visas will be a priority and could start moving in June as the second wave subsides in India.
States like Maharashtra and Telangana are, meanwhile, providing free vaccination on priority for students looking to fly out. And consultants in India are advising students to either reach out to their universities to check their vaccine requirements and classroom versus remote learning options, or defer their joining to January.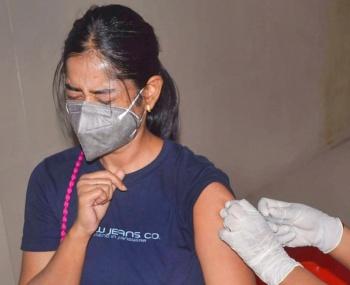 Feature Presentation: Rajesh Alva/Rediff.com