Ajit Mishra, Vice President, Research, Religare Broking, answers readers' queries on a weekly basis.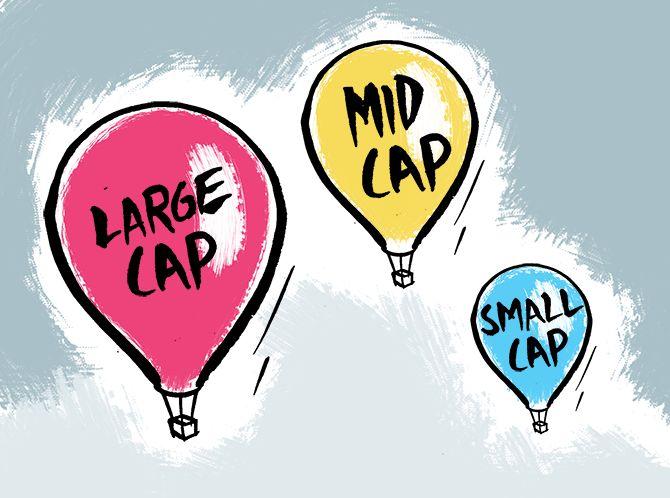 Here are his replies to some of the 'buy, sell, hold or avoid?' emails that we have received.
If you want his advice on your investments, please mail your questions to getahead@rediff.co.in with the subject line, 'Stock Market Query', along with your name, and Ajit Mishra will offer his unbiased views.
---
Phanishankar Balle: Am holding 20,000 of Alok Industries shares which I bought an average price of Rs 13. As the company is going to delist what can be done with the shares? What are the possible options I have?
Ajit Mishra: You will receive notification from the company regarding the de-listing and you can surrender the shares to the company.
---
Sanjeev Dhingra: I am having below shares and need your kind advice whether to hold /add/exit. I can hold for 2 years.
Ajit Mishra:
Jain Irrigation 42@142 – Exit
Oriental Hotels 64@62 – Exit
PNB Bank 433@93 (average thrice) -- Wait for one more quarter for the results and exit on an upmove
---
David Kokkan: I am holding following shares for a long time. Please advise whether to hold or sell them.
Ajit Mishra:
Bajaj Hindusthan 50 @ 310 -- Sell
JTEKT 300 @ 33.23 -- book profits
Bharat Electronics 110 @ 121.29 -- Hold
MCX 6 @ 1302 -- Hold
Manappuram finance 50 @ 150 -- Sell on an upmove (the stock has nearly doubled in a year so upside from current levels may be limited)
Engineers India 60 @ 373 -- Sell
Prakash Industries 100 @ 236 -- Sell
HUDCO 200 @ 58 -- Exit on an upmove
---
Sagar Walvekar: Please advise on these stocks. Have purchased on E-margin
Ajit Mishra:
Ashok Leyland: Qty 1200 @ 89 -- Hold
IDFCFirst Bank: Qty 2000 @ 49 -- Hold
Yes Bank: Qty 150 @ 270 -- Stock is likely to remain volatile in the short to medium term. You may book losses.
---
Venu Gopala Reddy: I bought 1500 shares of Kiri Industries @ 525.00 one year back. I am long term investor. Shall I hold it or average at current price of Rs 380? Also Ramky Infrastructure bought 400 @ Rs 100. Now I would like to invest Rs 5 lakh. Kindly suggest some good shares.
Ajit Mishra: Avoid fresh investments in both these stocks and exit both the stocks on an upmove. You can invest in stocks like Voltas, Havells India, M&M, Britannia, HDFC Bank for 2-3 years for healthy returns.
---
Nivedita Tharoor: I am holding Rain Industries @ 180. Shall I keep it? Need your advice, Sir.
Ajit Mishra: Exit the stock on an upmove as the company is facing business specific issues (due to ban on import of pet coke). The stock may take time for turnaround.
---
Ashish Agarwal: Need your views on following stocks:
Ajit Mishra:
Aimco Pesticides -- Sell/Avoid
Ferro Alloys -- Sell
Hindustan Oil Exploration HOEC -- Sell
Hindustan Tin Works -- Hold
IL&FS Engg -- Sell
JP Associates -- Sell
L&T Fin Holdings -- Hold
MIC Electronics -- Sell
Mold Tek Packaging -- Hold
Motherson Sumi -- Hold
NACL Ind -- Sell
Prozone Intu -- Sell
Shree Rama Multi -- Sell
Suzlon -- Sell
Trident Ltd -- Sell
Vidhi Speciality -- Hold
Websolar Energy -- Sell
Lupin -- Hold
Aditya Birla Fashion Retail -- Hold
Ashok Leyland -- Hold
Bharat Forge -- Hold
Eris Life -- Hold
Essel Propack -- Sell on an upmove
Finolex Ind -- Hold
Finolex Cables -- Hold (sell on an upmove)
Inox Wind -- Sell
Ipca Labs -- Hold
Nocil -- Hold
Page Ind -- Hold
Sudarshan Chem -- Sell on an upmove
Tata Chemicals -- Hold
Torrent Power -- Sell
Varun Beverages -- Sell
SIS -- Sell
Lactose Ind -- Sell
Mahindra Logistics -- Hold for 2-3 years (the business is going through a slowdown and may take time to turnaround)
The hold recommendation is for at least 2 years to enable you to earn healthy returns.
---
Ashish: I have 168 shares @ Rs 601 of Jubilant Life. Please suggest if I should I exit or hold?
Ajit Mishra: You can hold the stock for long-term as the company plans to demerge its life sciences and pharmaceutical businesses that could unlock value for shareholders.
Illustration: Dominic Xavier/Rediff.com
---
Disclaimer: This article is meant for information purpose only. This article and information do not constitute a distribution, an endorsement, an investment advice, an offer to buy or sell or the solicitation of an offer to buy or sell any securities/schemes or any other financial products /investment products mentioned in this QnA or an attempt to influence the opinion or behaviour of the investors /recipients.
Any use of the information /any investment and investment related decisions of the investors/recipients are at their sole discretion and risk. Any advice herein is made on a general basis and does not take into account the specific investment objectives of the specific person or group of persons. Opinions expressed herein are subject to change without notice.