'If you go on with your start up ensure that you put all your might behind it.'
'Ensure that you talk to a lot of people and bounce off your ideas before you go out and make a pitch.'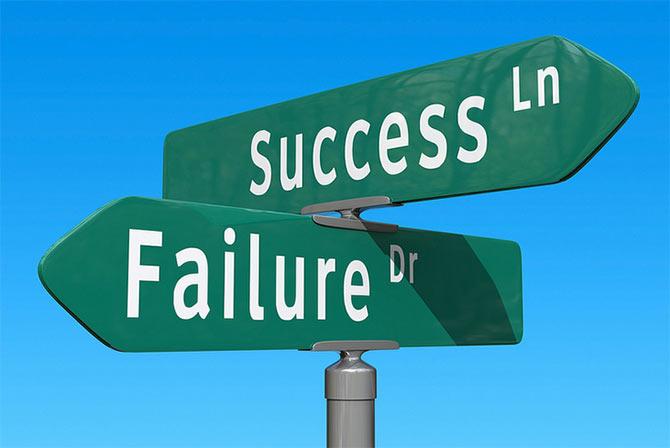 Axis Bank recently launched its accelerator programme, Thought Factory in Bangalore.
Thought Factory will handhold start ups in the financial technology (FinTech) domain by providing them office space and mentorship, help them find investors as well if a suitable value proposition comes their way, invest in these start ups.
Through a series of 'hackathons' with budding entrepreneurs the bank has shortlisted seven start ups with whom it will work on projects as advanced as business intelligence and artificial intelligence.
"These seven start ups include entrepreneurs who are college dropouts as well as those who have studied at the best IIMs and IITs and Stanfords. They had a career, they chose to drop out of a very good course to start up something on their own and do some excellent work in their chosen field of entrepreneurship," Sethi (below, left) told Prasanna D Zore/Rediff.com
How will Thought Factory benefit the start-up ecosystem as well as Axis Bank?
We have been working with start ups, especially in the FinTech world for the last couple of years. We have six to seven start ups with whom we are working closely to develop technology and products for us.
The whole idea behind Thought Factory was to create a formal structure in which we could work with the start up community.
Around six months back we started working on our own innovation lab, which we have branded as Thought Factory with a three-fold purpose.
1. The first is to have a core innovation lab where we will work with FinTech start ups so that we could have a Start Up Day on a monthly basis where lot of entrepreneurs could come to us and share their solutions or technology with us and based on our requirement we will choose a few from among them.
In the last few months we have met with almost 100 start ups and shortlisted seven and are engaging with them.
The next plan for the innovation lab is when we have a problem statement we throw that at the market and organise a hackathon in which start ups can participate and give us a solution. We have already done this exercise thrice.
The second part of the innovation lab is called an accelerator programme where we are going to select a few start ups who have a minimum value proposition (MVP). We will pick them up for three months. They will work onsite in our innovation labs (in Bangalore); we will mentor them; we will provide them with all the infrastructure and tools that they will need to build their value proposition and sharpen it.
After three months we will give them the option to present their product/technology on the Accelerator Day where we will invite investors and they get a chance to pitch their project to these investors and see if they can attract funding from them.
The whole purpose of this accelerator programme is to use these end products/technologies internally in Axis Bank as well as invest in them wherever we see a value proposition.
3. The last leg of Thought Factory is what we call as 'co-working space' which we will be setting up for very, very fresh start ups, who do not have the physical infrastructure like lab/office space, provide them tools, domain knowledge regarding finance.
This will be a revolving door facility where once a start up is done with establishing itself a new start up will occupy their space and will continue in this manner. This will also help them network within the start up community.
These three things will happen in the innovation lab which we are calling Thought Factory.
Apart from this, we are also partnering with lots of external entities like large foreign banks from the US, UK, South East Asia to partner with us.
We are also in talks with new age technology companies, international educational institutions based out of the US, UK and the rest of the world to come and partner with us.
We are trying to create an ecosystem which cannot be built on a standalone basis, but on a collaborative, co-created space.
You are saying that Axis Bank, apart from handholding these start ups and providing them with tools and infrastructure and using their end products, could also invest in them if you see a solid value proposition?
Definitely, if we see a solid value proposition and if not that we will help them discover investors through Accelerator Day.
What exactly do you mean by problem statements? Could you list a few?
It could be a thing on the payment side, on the lending side, on digital experience, on artificial intelligence, on blockchains, etc. These are the various problem statements we keep talking about.
Based on our interactions, we will shortlist people, who participate in these hackathons and find a solution for us.
In a first in the industry, we are organising another hackathon soon, called 'hack for hire' for hiring people who will become employees of Axis Bank.
Instead of using the old method of interviewing people we will be posing problems to them and if they solve them in a limited time and match our expectations, we will hire them.
The hackathon is not necessarily to hire people for security purposes; hackathon actually means you throw a problem statement and give a limited time to people to come out with some kind of technology-based solution for the problems we have thrown at them.
How many people do you plan to hire via 'hack for hire' programme?
In the first round we are looking at hiring 10 to 12 people and if becomes successful, then maybe more people will be hired using this route.
It could become a regular project to hire people who will become employees of Axis Bank.
Is this accelerator specifically for the banking sector? Any plans to include more domains?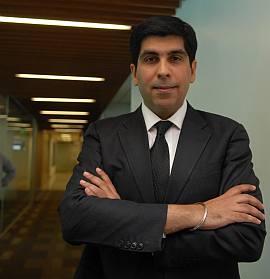 As of now we are looking for only those start ups that will have solutions for the banking sector but if any start up comes with a multi-industry value proposition we don't have any problem in incubating it. But it has to have one leg in the banking sector.
So whatever technology products a start up builds at Thought Factory will become the property of Axis Bank?
That is not true. That will be very flexible. We are actually letting them come to Thought Factory, develop their products and they will be free to go out and sell it in the market.
In very specific cases, for whatever reasons (if) we want to have an exclusivity, then we will discuss that on a case-by-case basis, but otherwise there will be no exclusivity and these start ups will be free to sell their product/technology to anybody in the market.
How will you monetise the apps/products/technologies developed at the Thought Factory?
Obviously, the whole idea is to use these for our own customers and Axis Bank as well, but if there are good products we will also be able to monetise them through our normal business models.
As far as the accelerator goes we may have the opportunity to invest in few of the start ups too.
Your advice to Indian start ups...
I am very appreciative of the fact that a lot of youngsters fresh out of college or even in college who are trying to become entrepreneurs. The only thing that these youngsters need to be wary about is the high failure rate in entrepreneurship.
So if you go on with your start up ensure that you put all your might behind it.
Do not get frightened by initial unsuccessful ventures; there are people who have gone beyond that.
Ensure that you talk to a lot of people and bounce off your ideas before you go out and make a pitch.
If you get mentorship like ours, then obviously that's going to help you out.
Photograph: Chris Potter-StockMonkeys.com/Creative Commons