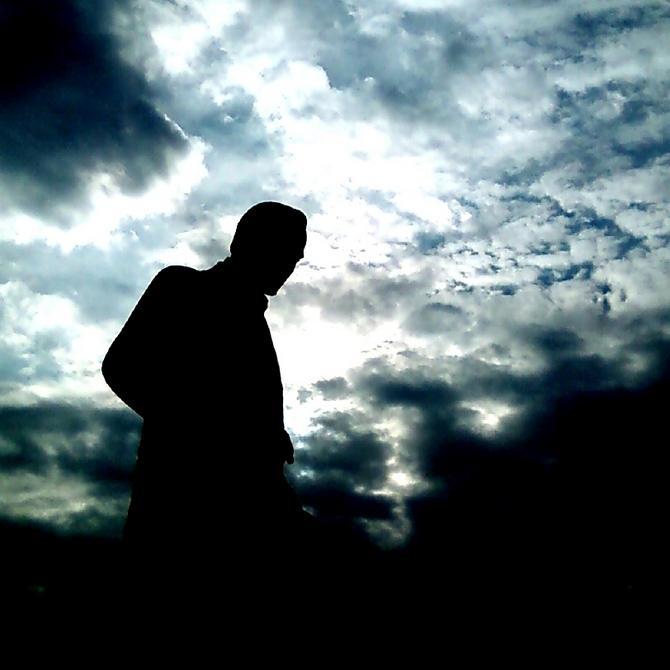 An anonymous reader recollects his first love.
It's as if it were yesterday and yet so many years have passed. This is a love story set in the late-1990s.
Venue: The nawabi city of Lucknow.
Having recently graduated from the prestigious St. Francis College, I had, like most of my classmates, enrolled for coaching classes for competitive exams.
Suffering from the aftermath of viral fever, I tentatively stepped into a small room where our teacher, a former Lucknow University professor, had asked us to assemble.
It was the second day of class, but because I had missed out on the first day so in effect it was my first day.
Soon after finding a place to sit in the dank and dingy room, my eyes rested on a demurely beautiful lady sitting in another corner of the room -- stunningly beautiful, quiet and coy. I missed a heartbeat! I haven't since.
As the days went by, I was enamoured by her beauty and decency.
She would neither look at guys sitting in the room, nor would she respond to their passes or even smile at their puerile jokes.
She would not speak, in the presence of the boys, even to girls.
That she was good in studies added to the mystique surrounding her comely looks.
As my interest in her grew, I started digging deep into her background.
She came from a lower-middleclass family that lived near the coaching centre, was an alumna of La Martiniere College in Lucknow, was the most beautiful girl of her La Marts batch and of Lucknow, used to take tuitions in Maths and English from at least the sixth grade because her parents were unable to help her with studies, was an introvert, decent, soft spoken and would avoid talking to boys for obvious reasons.
Lucknow of the 1990s was a magical place, but unlike Delhi and other metros, people were cultured and conservative, and it was difficult to profess love.
Talking to her was fraught with risks of rejection, or even worst, being rebuffed.

A few of us had other ideas, though.
One of the boys, Salim, dared to make the first move, however, discreet as I always am, I chose to watch.
Salim stopped her on her way home and proposed friendship, only to be ridiculed and derided.
That made me develop cold feet; I did not dare talk to her.
The feeling of first love is ineffable.
All of 17 years old, I got sucked into a vortex that I knew little of -- waiting for her to turn up each day, admiring what she did and all that she wore.
Days turned into weeks, and weeks into months.
Even before I realised the coaching classes were over.
My only solace was that she too, like me, had got admission to an undergraduate course at Lucknow University.
I was afraid she had got admission elsewhere, too, because I did not see her on LU campus.
But my fears proved unfounded when she turned up for the first year exams.
The first two years of the undergraduate years were all about stealing glances at each other for I too came from a conservative background and even though we had the same religious persuasion, our castes were different, our mother tongues were different.

I am known among friends and family for my foresight.
I knew I had found a wonderful lady way ahead of time.
Young and naïve, I never knew what to do.
To my surprise though, she would try to speak to me when no one was around, outside the class.
However, her interactions were always limited to studies or polite enquiries about mundane issues.
That she chose to speak to me on the sly was not lost on me and my mother.
Her simplicity was disarming, to say the least.
She would not bother about her looks; one time she came to give her exams wearing Hawaiian slippers!
It was her simplicity that floored me each time I saw her.
But given my conservative upbringing and an all-boys education at St Francis School, I never dared to ask her for her phone number.
When final exams of the final year of under-graduation began, I knew I had to act fast if I was ever to be in touch with her.
The day our exams began, I knew she wanted to say something, because she approached me in great urgency only to stop herself in time as her friends called out to her, asking her to take a seat next to theirs.
I planned to ask her for her phone number only on the final day of the exam, just in case things ended on a bitter note. To my dismay I fell ill and had to miss the final practical exam.
I was shattered for I did not know where to find her.
This was not the age of Facebook.
I was devastated that I could never tell her of my true feelings.
My mother knew of all this, but would counsel me saying I was too young for those things.
I thought I had lost her for ever.
One of her friends had told me that the girl's parents were orthodox and would never allow her to marry outside her own.
Many years later we would meet again -- this time in the virtual world.
Beyond the mountains and the seas, fortuitously we came in touch for a few minutes on the Internet.
With vacillating emotions of hope and fear, I proposed friendship, but she declined.
I always had an inkling that she would not be able to go the whole hog due to parental pressure, but I still tried.
I was saddened; I broke down twice to see my teenage love slip away.
At her parent's behest she went on to marry someone else.
It has been so many years.
I have since travelled the word, studied in one of the top ten US universities, but have never met such a beautiful and simple lady, one such as her.
Her memories live on forever.
As flakes of snow engulfed everything that I could see outside the window of my apartment in the Midwest in the US, it all came back to me -- of a place called home, of a love found and lost in Lucknow, of my teachers at St Francis School, of my parents and friends, and of a lady for whom I will have to wait until another lifetime.
Share your #PehlaPyaar story! Send an email to getahead@rediff.co.in (subject: Pehla Pyaar) and we will publish your story, right here on Rediff.com!
You can post your Valentine wish for India here.
Follow our complete V-Day coverage here.
Surprise your loved one with an awesome Valentine's Gift from Rediff!
Image used for representational purposes only.
Photograph: Uttam Ghosh