A dating site has revealed a list of professions in which women cheat the most.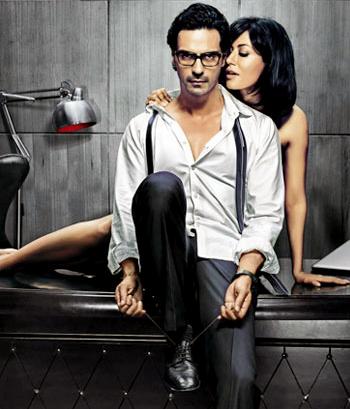 Dating site Victoria Milan recently conducted an online survey asking people -- married and single -- to share their likelihood of having an affair.
The survey was taken by 5,658 female members, who at some point of their lives have cheated or are currently cheating on their partners.
Eighty five per cent respondents shared that they wouldn't sleep with a fellow colleague, however, 65 per cent of unfaithful women who took the survey admitted to cheating at work.
Want to know which professions these are? Here's the list!
Top 10 cheating professional circles
1. Finance (Bankers, brokers, analysts, etc) 21 per cent
2. Aviation (Pilots, flight attendants, flight pursers, etc) 19 per cent
3. Healthcare (Doctors, nurses, nursing assistants, etc) 15 per cent
4. Business (CEOs, managers, secretaries, etc) 12 per cent
5. Sports (Athletes, instructors, representatives, etc) 11 per cent
6. Arts (Musicians, models, actors, photographers, etc) 7 per cent
7. Nightlife Industry (DJs, dancers, waiters, etc) 6 per cent
8. Communication (Journalists, public relations, communicators, etc) 5 per cent
9. Legal (Lawyers, secretaries, prosecutors, judges, etc) 4 per cent
10. Other sectors: 2 per cent
Lead image -- a still from Inkaar -- used for representational purposes only.