How much do you know about the Indian constitution? Or its history?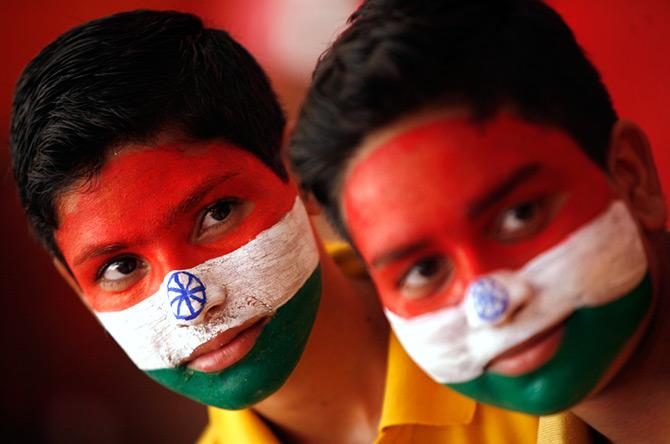 We all know that January 26 is celebrated as Republic Day.
Most of us also know that Dr BR Ambedkar who wrote the constitution draft is considered the Father of the Indian constitution.
What else do you know about the importance of this day? Or the constitution?
Take this quiz and find out.
Image: School boys with their faces painted in the colours of the flag in Jammu. Photograph: Mukesh Gupta/Reuters