We invited you, dear readers, to share your Ramzan photographs with us. Here's the second set of responses.
First up is this photograph from Bengaluru's Iqbal Illur with his mother Aktharunissa Illur.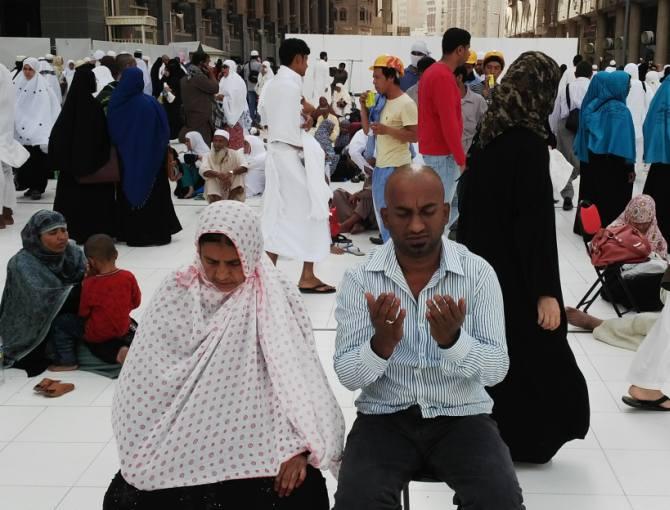 Abdul Razzak from Doha, Qatar, sent us this photograph with his daughter before breaking their fast.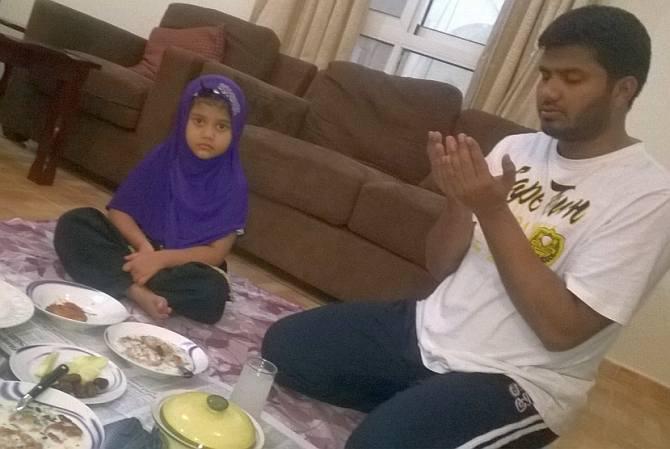 Imran Ahmad Khan from Al Junail, Saudia Arabia shares this picture of his son's first fast of the year.
Md Akmal Siddiqi from Kuwait shared this picture of his daughter, 2-year-old Khadija Akmal, offering namaaz.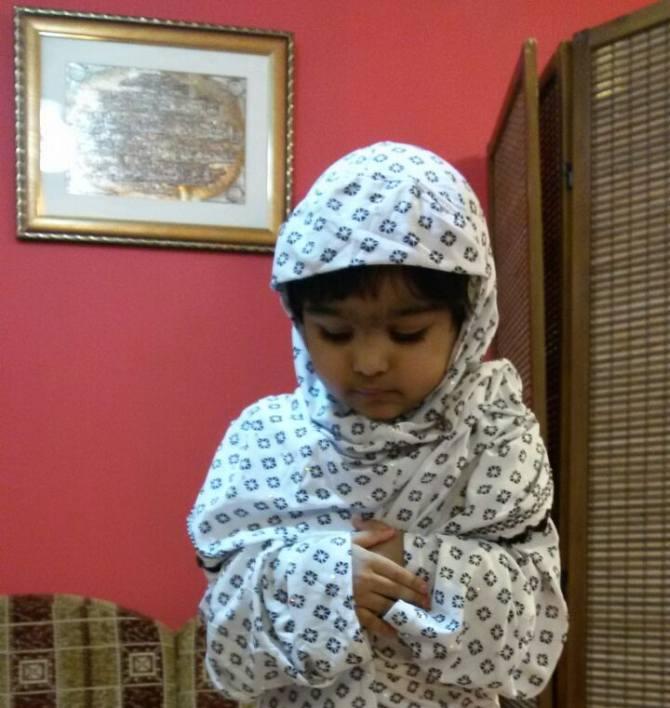 Send YOUR Ramzan photographs to getahead@rediff.co.in (subject: Ramzan pics). Don't forget to mention where you've shot the photograph and a little write-up describing the scene you've shot.
We will publish the best ones right here on Rediff.com and India Abroad.
You can share your #RamzanPics here too!