What makes an Indian wedding so colourful and memorable? Find out!
A traditional Indian wedding is nothing short of an elaborate festival.
Colourful clothes, interesting rituals, dramatic expressions -- the wedding has it all.
Here, Delhi-based photographers Anish and Noopur Bhatia, founder, Happy Flashbacks share some of their favourite images that capture all the drama, madness and emotions from Indian weddings.
A Colourful Bouquet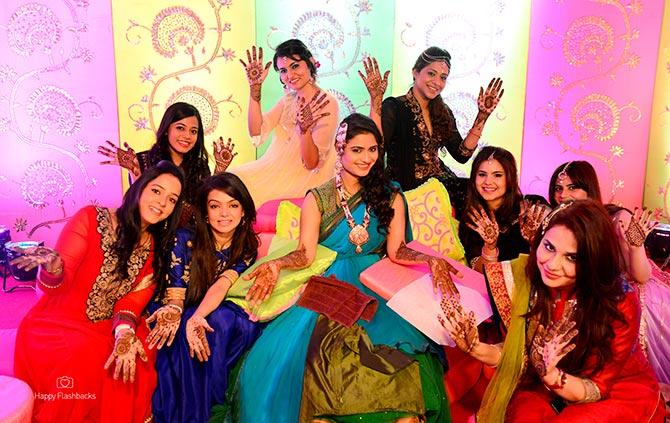 Our bride, Tushi is looking like a princess.
All the bridesmaids are sitting right next to her as her support and strength.
This one is Noopur's favourite as it shows the girl power and the colourful outfits of the ladies add life to the picture.
Looks like a colourful bouquet of different roses. Doesn't it?
The Dance of Life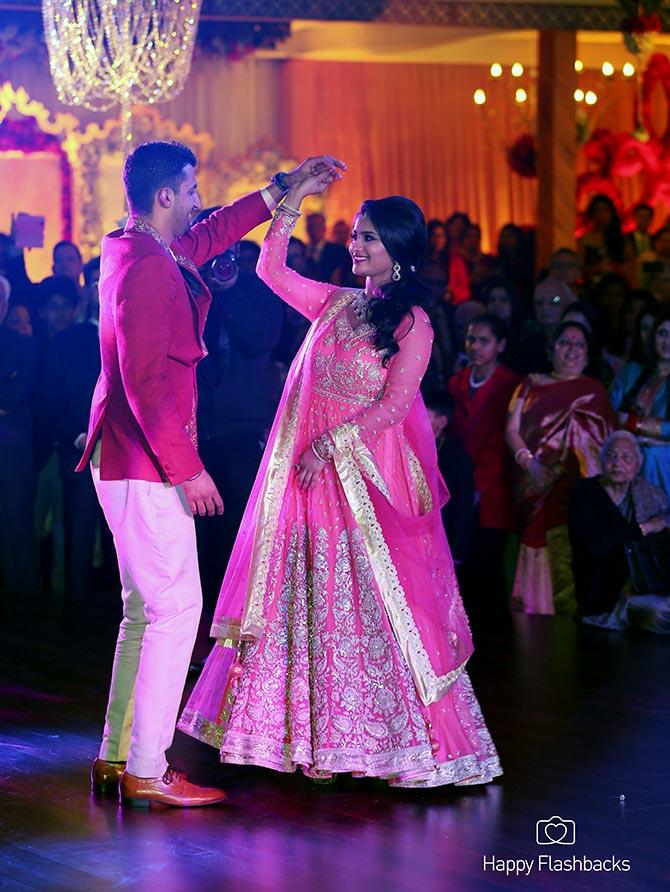 This picture is a lifetime memory for the couple to remember the dance of their life when they were on the top of the world, dancing on the song of love and everybody is watching them.
The Unusual Jodi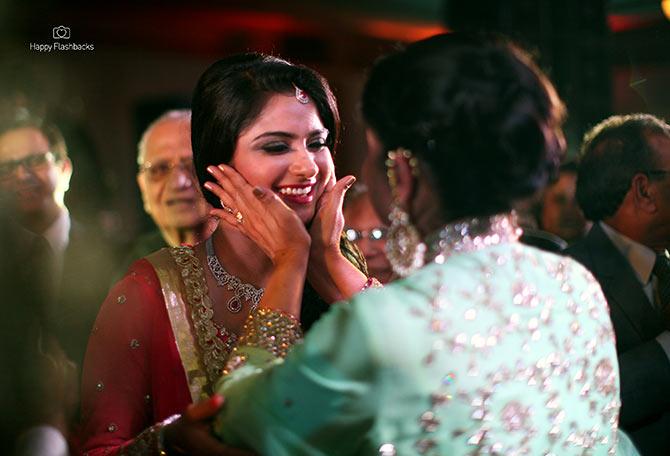 Some moments become really special and we recall them through pictures.
A common myth is that a mother-in-law and daughter-in-law can never be friends, they never gel up well.
However, this jodi of the mother-in-law and daughter-in-law was fabulous.
They loved each other like mother and daughter.
This picture is one of my favourites.
A Perfect Family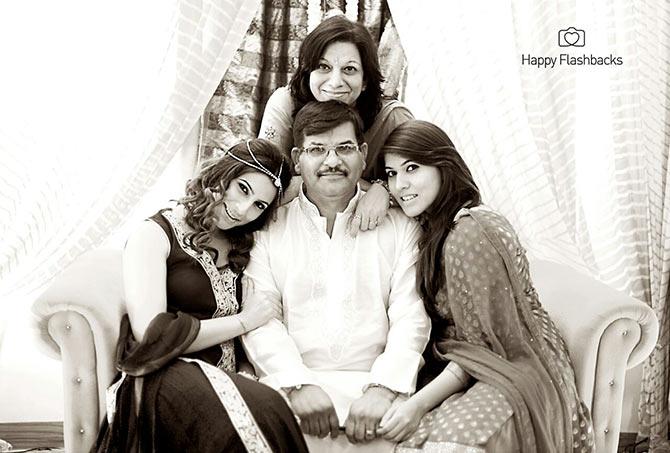 This picture may look more like a pose, but trust me this is a perfect family picture that anyone would want.
This is one of our favourites because this was on special request from our bride's dad on his daughter's wedding to get a picture perfect family photo which he can get framed as one of the memories from the wedding. But it came out pretty well.
This is an aesthetically pleasing picture showcasing how both the daughters are the strength of the father sitting in the centre as the core of the family and the mother standing above showering her love on all the three.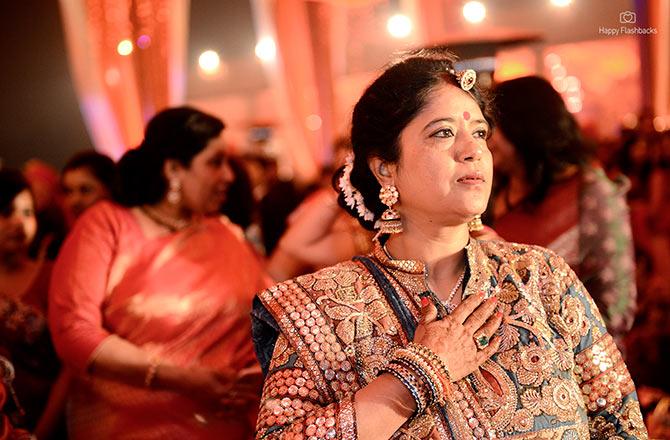 This picture does not need any description as no one can describe in words how a mother feels on the day of her princess' wedding.
The overflowing emotions simply says it all that her blessings are always there for her daughter.
I feel fortunate to have captured this moment as this will forever remain in the wedding album for the daughter to see how her mother felt at the time of vidai.
It will also be important for the mother to always remember those precious moments of her daughter leaving at the time of vidai.
ALSO SEE
CHECK OUT: Amazing photographs from Indian weddings!
CANDID PHOTOS: Unforgettable wedding moments caught on camera