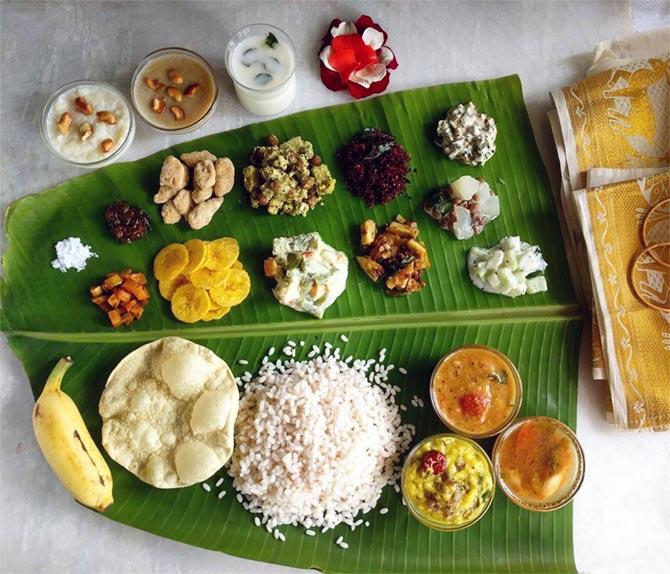 Ever wondered what are the items in the traditional Onam Sadhya? We'll help you out.
Onam, Kerala's biggest harvest festival is here!
It's the day when you can relish the Onam Sadhya, a delicious vegetarian fare which traditionally used to have at least 26 dishes.
We're sure that most of you have eaten it at some point in your life.
But do you know the names of the dishes served during the Onasadhya (Onam feast)?
Let's help you out.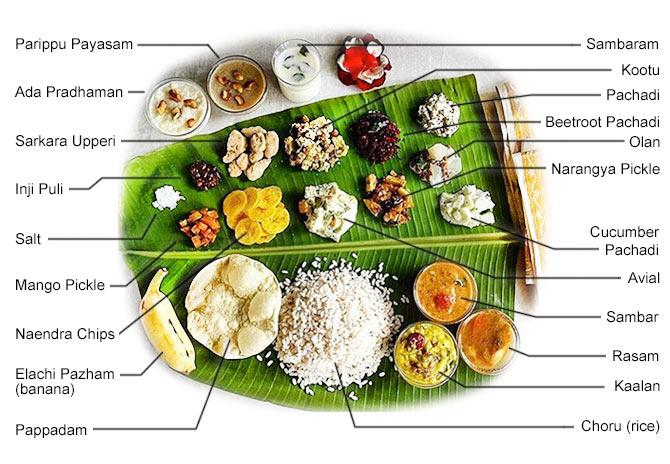 A traditional Onam Sadhya includes choru (boiled rice), sambar, rasam, buttermilk, nendran (banana) chips, pappadam (papad), mango and lime pickle, inji puli (tamarind-ginger pickle) and vegetable dishes like avial, thoran, olan, pachadi, eriserry, kootu curry and kaalan.
You end the Sadhya on a sweet note with paal (milk) payasam, parippu payasam or ada pradhaman, a delicacy among Malayalees.
Take a look!
Click on the menu items to get the recipe of some of the dishes.
Photograph: Kind Courtesy sharmispassions/Instagram
You can also try out these other Onam recipes!