We'd asked you, dear readers to tell us what is the one life lesson you would want to share.
Imran Khan, 40, from Navi Mumbai, shares his life lesson. You can share yours too!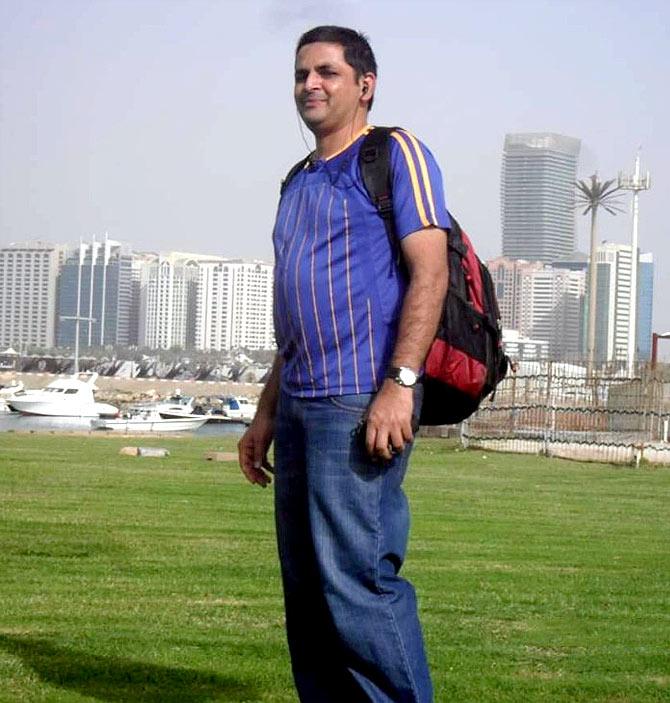 Never to lose hope is the one life lesson I learnt from the following incident.
I once came to a place (I won't name the place).
When I was returning home, I boarded the wrong train and reached a Naxalite area in the middle of the night.
The minute I realised my mistake, I got off the train and went to an ATM.
I withdrew money and caught a bus to get home.
That was my worst experience. All throughout, I feared for my life. But, I didn't lose hope.
In life, I also learnt that negative people and criticism are the best teachers, if only we take things constructively.
Islam taught me to always have gratitude (shukar or satisfaction).
If you are grateful in life, your wealth will increase, and if you keep complaining, you'll end up losing what you have too.
---
Write in to getahead@rediff.co.in with 'A life lesson I'd like to share' in the subject line and share your responses along with your NAME, AGE and the place where you LIVE.

Don't forget to attach your picture. We will publish the best entries right here on Rediff.com!