We'd asked you, dear readers to send us your best monsoon pics. Click here to post your #Monsoon-Pics
Here are some interesting photographs we received from you.
Take a look!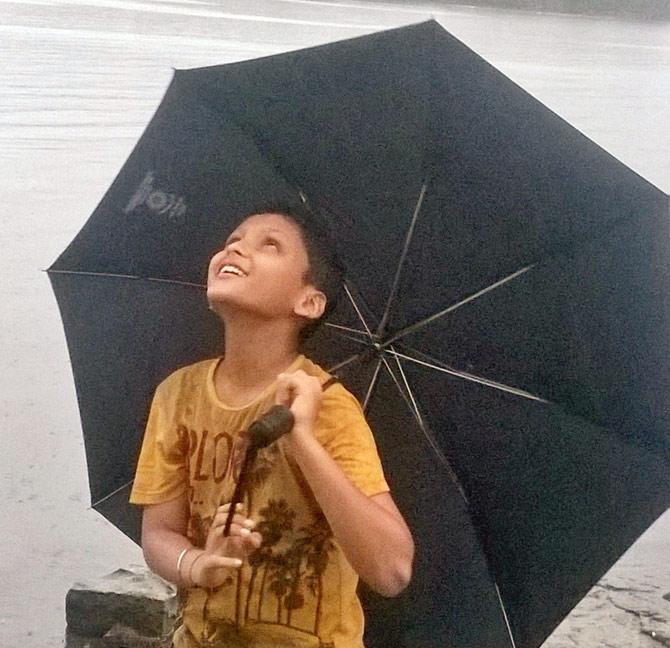 IMAGE: Vikram shares a picture of his son Karan enjoying the monsoon.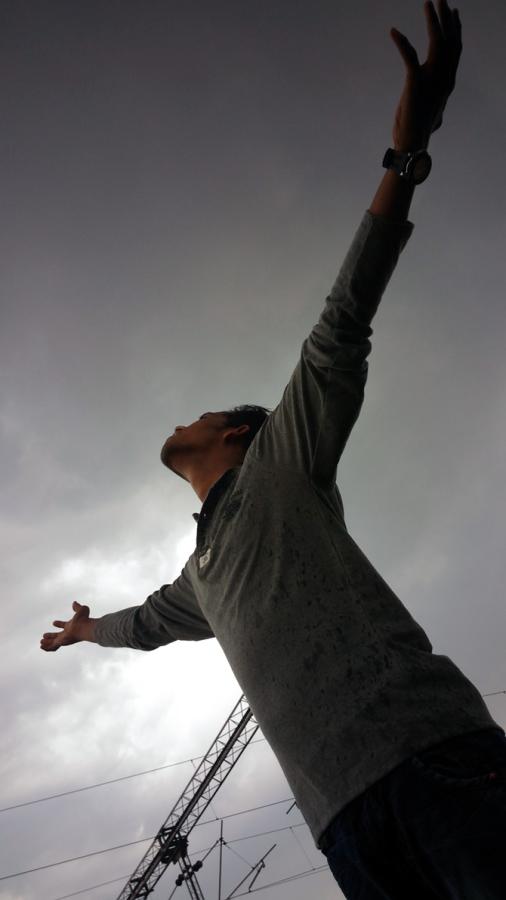 IMAGE: Prashant Ponnala shows us he's ready for the rains.
IMAGE: Rajesh Moka shared this picture of rain droplets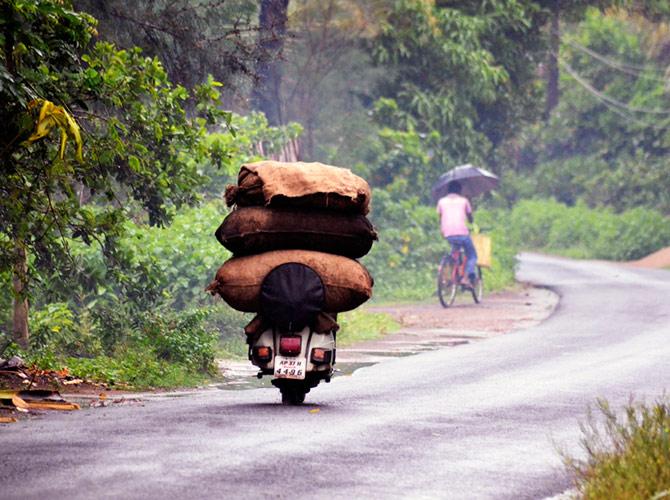 IMAGE: Rajesh Moka captures the action on the road during a wet day.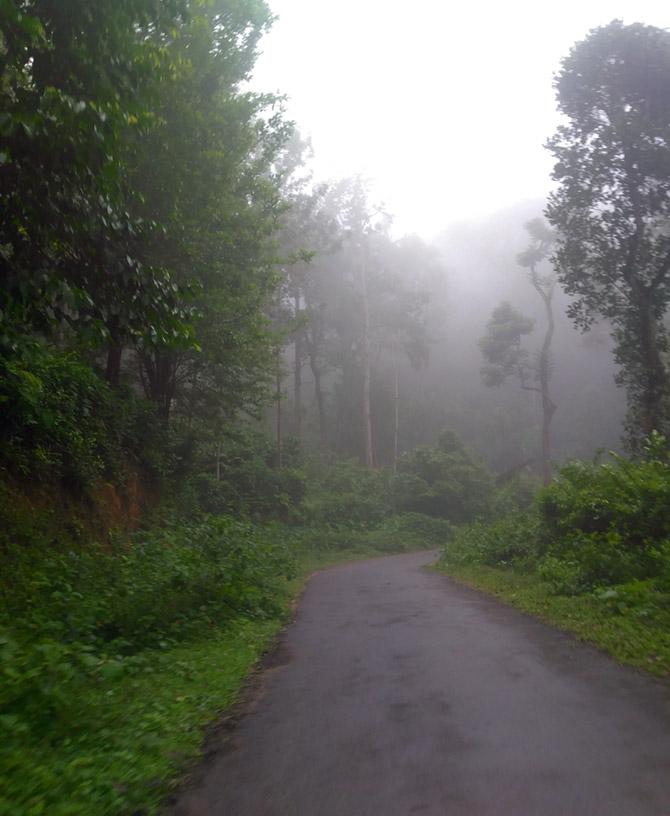 IMAGE: Chetan TR pictures a romantic roadway.
IMAGE:

Huzayfa Attar shares a view from outside his window in Marol, a suburb in Mumbai.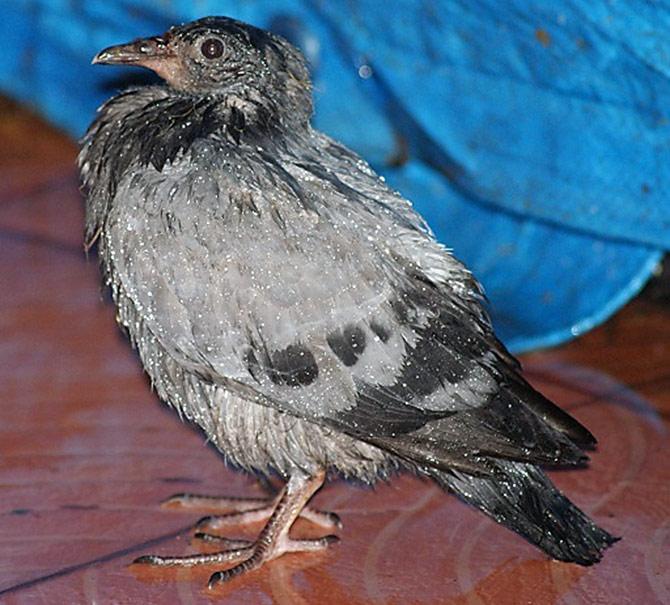 IMAGE: Palanki Narayana shared his picture of a winged friend.
IMAGE: Rajesh aims his camera to time the water splashing the ground.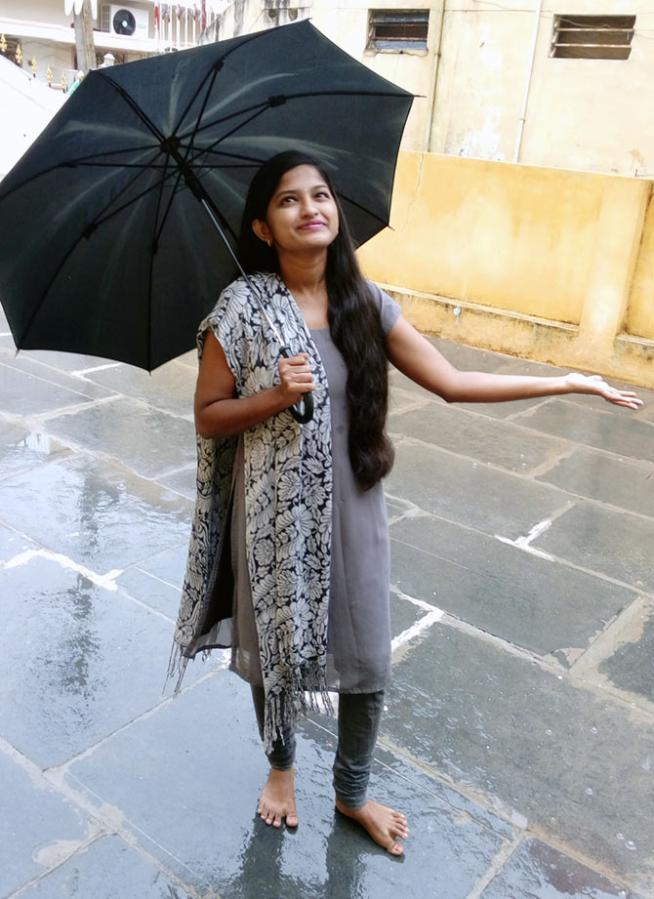 IMAGE:

Vijay Lakshmi steps out of her house to enjoy the rains.
ALSO SEE: Your monsoon pics: Raindrops from heaven
Monsoon pics: Little drops of delight
Click here to post your #Monsoon-Pics or simply e-mail your photographs to getahead@rediff.co.in (subject line: 'Monsoon Pics') along with your NAME, AGE and LOCATION where it was clicked at.
We'll publish the most interesting ones right here on Rediff.com and in India Abroad. And make sure to include a little-write up of where you clicked the snap.
Remember, the theme is the monsoons, so your photograph has to gel with the season. Hurry and send in your fave pics today!