We'd asked you, dear readers to share your love stories with us.
Sameer Jadhav tells us how he found his wife through a matrimonial website.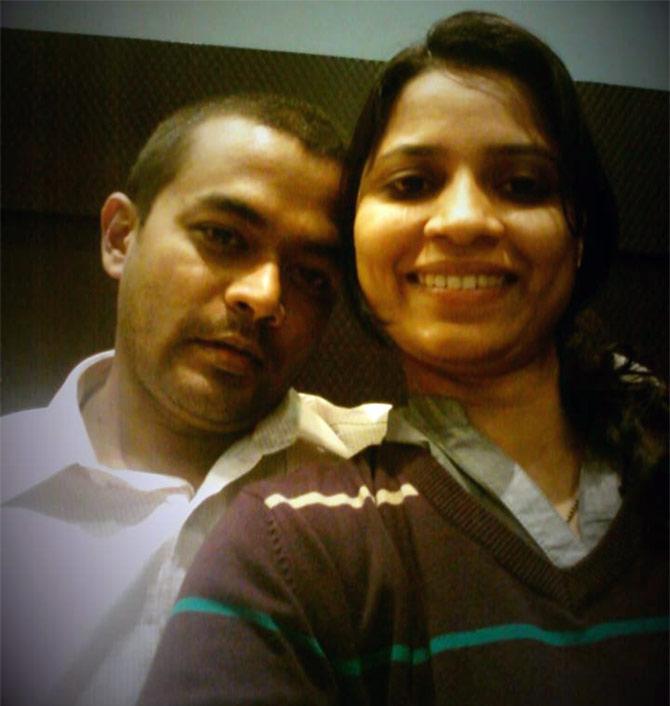 It was March 6, 2011. At 10 am, Rekha (my wife now) and I met each other.
We had earlier communicated through the matrimonial website Shaadi.com, and after consulting our parents we'd decided to meet each other.
When I saw her, it was love at first sight. She was dressed well. Her simplicity and sweet talk swept me off my feet.
I had to pinch myself to make sure I wasn't dreaming. It was a scene straight out of a Bollywood movie.
Both of us headed to my apartment where her parents met mine.
We had tea and snacks. I was so taken in by her beauty that I wasn't able to have my cup of tea or even understand what was happening around me.
After this, she left with her father for her hometown Aurangabad, Maharashtra.
Meanwhile, I had made up my mind that she was the only one I would marry.
I expressed my feelings (for Rekha) to my mother; she said NO.
I was completely taken aback. My mother said that our family backgrounds didn't match. But I was very firm.
Days passed by and we started speaking over the phone.
Soon, she got a job and moved to Pune and we started meeting frequently.
Despite the stiff resistance from my parents and cousins, slowly, our love blossomed.
We got married on March 11, 2012 and have successfully completed four years of togetherness.
God blessed us with our first child Daksha who is now one and a half years of age.
We have our share of differences and misunderstandings, but we have learned to live with it. I guess that's makes our nuptial bond strong.