We'd asked you, dear readers, to tell us about your father's best advice to you.
Here, Shubham Roy from Delhi writes about his father.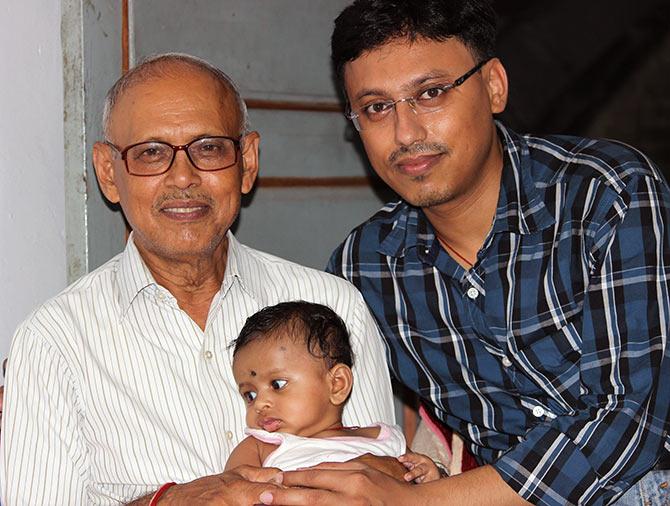 We are from a middle class family. My father is a retired government servant.

He is very gentle, emotional, caring and sweet. At the same time, if we were to do something wrong intentionally, he shows his 'strict' side.

He has worked hard to bring up my elder brother and me -- be it on the education front, providing entertainment or our personal needs.

I currently work as senior manager in a multinational company and am well settled because of my parents.

I will always remember my father's advice to me:
Do not spend (on things) you really don't need to because if you are spending (on unnecessary things) today then tomorrow you will not be able to spend on things that are more important.
Always make friends. If you cannot be friends, be neutral -- no benefit, no loss. But never make enemies; they will always harm you.
Always respect your family; you will automatically earn respect from others.
Follow the 'let go' principle and you will always be happy and satisfied.
If I could be even one percent of what my father is, I would be a great DAD to my son.
Baba, I love you, care for you and respect you a lot.
Share your father's best advice with us.
Write to getahead@rediff.com (Father's Best Advice) along with your NAME, AGE, LOCATION and a photograph of your father and you.
We'll publish the best responses right here on Rediff.com.
Image: Kind courtesy Shubham Roy