A five-point plan that will change your life.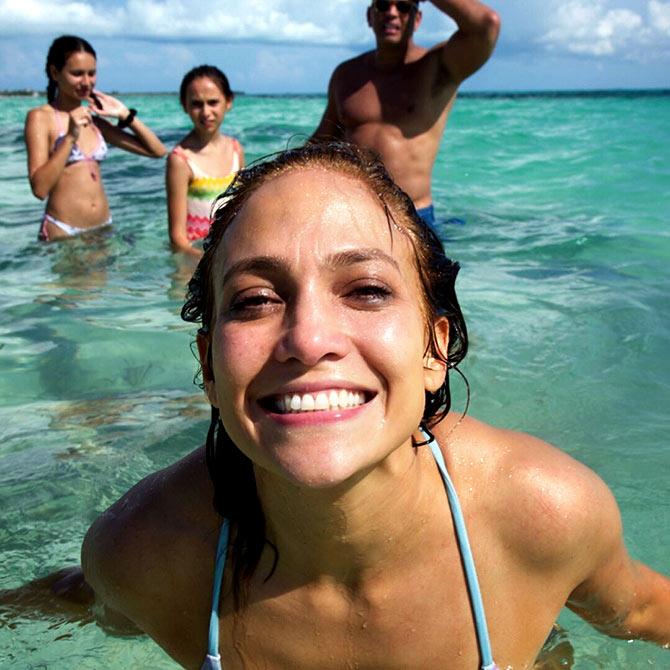 Photograph: Kind courtesy Jennifer Lopez/Instagram
The spiritual way to tame the monster in your head.
It is possible to tame the monster in your head.
Arm yourself with focus and determination.
You can do this, if you commit to it.
You can read the five steps, which have been given here. But to truly understand each step, you have to turn to the relevant chapter that discusses each step in detail.
1. Connect to your source
Your soul craves a very different set of things.
Your soul knows you have greatness within you, even though your mind may not.
Your soul is stirred by the idea of you expanding and removing any and all limitations.
This is another form of mindfulness itself -- where you become more connected to the present moment and increase your full awareness of your internal and external experiences.
2. Opt out of being ordinary
You're expected to live a life that everyone can understand and accept at the level of ordinary consciousness, which generally means accepting whatever life gives you.
In many ways, you've been programmed to believe that you do not possess the wisdom or ability to manifest the complete scope of your potential and your wishes.
Start actively challenging these non-serving thoughts and beliefs -- especially the ones that seem so deeply ingrained in you that you may take them completely for granted.
Even if you have spent a great deal of your life simply 'going through the motions', you can make the choice right now to begin to develop new beliefs.
3. Activate your imagination
As the Creator created you, so you create your future.
And you are dependent on one thing above all -- your own imagination.
The greatest gift you were ever given was the gift of your imagination.
Within your magical inner realm is the capacity to live the life of your dreams, the life that the full extent of your abilities should provide you with.
Your imagination is your domain for creating the life that you desire, and the best part of it is that you are the monarch of this kingdom!
You have the inherent powers to rule your world as you desire.
4. Master your emotions
Learn how to consciously connect with your body.
Practise tuning into how your body is feeling, noticing areas of tension or stress.
Increase your overall conscious experience through becoming more aware of your bodily reactions to thoughts, feelings and events.
Acknowledge your biases and limited perspectives.
Continually challenge your knowledge and assumptions.
If you encounter something new, choose to learn more about it rather than brush it off. Expand your intellectual horizons.
5. Find your values
Having a clear sense of what matters most to you enables you to take up a small fight that matters to you and therefore overcome apathy and indifference.
Values act as guideposts that direct your behaviour and shape your goals in useful ways.
Make the choice to become an active or lifelong learner.
The knowledge of anything, since all things have causes, is not acquired or complete, unless it is known by its causes. —AVICENNA
Excerpted from Rescript Your Life: Awaken The Voice Within You by Reeta Gupta, with the permission of the publishers, Rupa Publications.