Fort nuptials can create that once-in-a-lifetime experience, says Kunal Rai.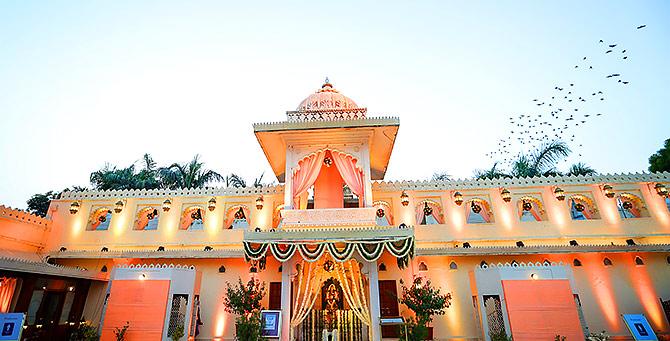 If you want to feel like a queen stepping into matrimonial bliss, then fort weddings would be a move in the right direction.
India has some of the most mesmerising forts in the world, encompassing rich history and architecture, so there is no need to look any further.
For brides and grooms-to-be, fort nuptials can create that once-in-a-lifetime experience.
Also, taking your wedding vows with some of India's best art, history and architecture culminating in the backdrop, is a compelling factor for many.
If your dream is to get married in a fort, here are some stunning options you can consider:
1. Mehrangarh Fort, Jodhpur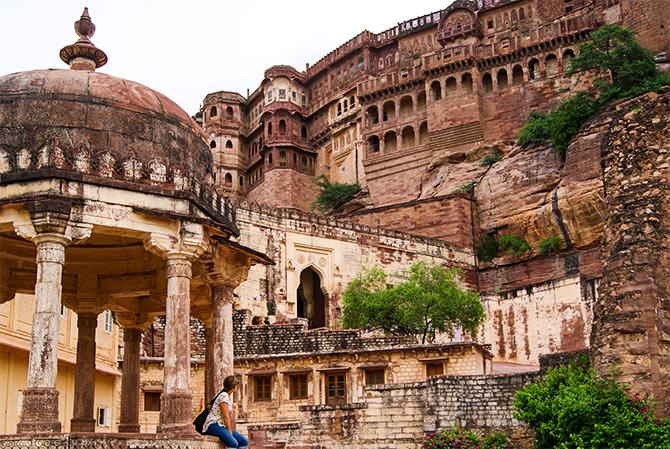 Take inspiration from one of the coolest couples of the moment –--Priyanka and Nick Jonas.
They had their sangeet ceremony at Mehrangarh Fort and there is reason for it. This grand 14th century fort is one of the largest in India.
It is also known as the Citadel of the sun in a nod to its red sandstone structure. It stands imposingly at a height of 125 meters above the city of Jodhpur. It has beautifully carved ornate walls and seven entry gates.
Other structures housed in this fort are Moti Mahal (Pearl Palace), Phool Mahal (Flower Palace), Sheesha Mahal (Mirror Palace), Sileh Khana, Daulat Khana and the Mehrangarh Museum.
Imagine shaking a leg with your beloved ones at this fort on your sangeet.
You are bound to rate it as the party of your entire adult life!
2. Fort Rajwada, Jaisalmer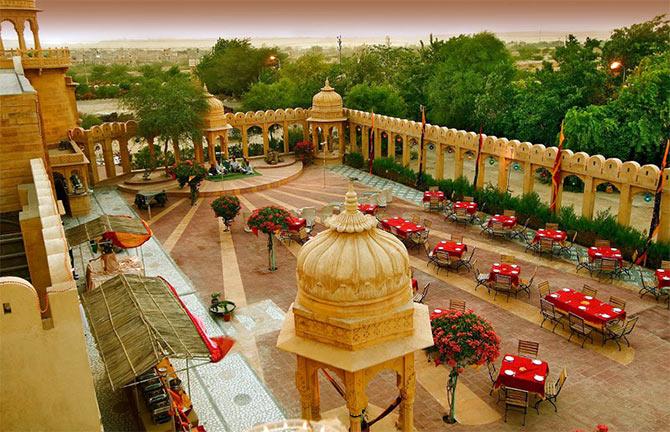 This luxury destination wedding in Jaisalmer wows one and all with its glory.
It is a magnificent example of splendour and beauty; traits the former Rajputana were rather good at showcasing.
There are six different locations inside the fort so each function can be held at a different venue thus retaining the novelty of celebrations.
The fort has its own team that organises events; but you can also hire a wedding planner to help you.
There are three restaurants and two bars to gratify any palate.
Guests will delight in the fort wedding; even the desert wedding will leave them stumped.
The Thar Desert which has inspired generations of melodies in the natives will also put a song in your heart.
Popular tourist attractions like Tilon ki Pol and Bada Bagh are within close proximity of the fort.
Jaisalmer Airport is just 12 km away and 3.5 km from Jaisalmer railway station.
3. Mundota Fort and Palace, Jaipur
The village of Mundota in Jaipur district which is 23 km from Jaipur city proudly houses the Mundota Fort and Palace. These heritage structures are approximately 450 years old.
Sprawling over 10 acres, the palace is a melange of Rajput and Mughal architecture and the result is a structure of exquisite beauty.
Mundota fort and palace has 12 venues for different functions. The property has delectable features -- an array of courtyards, terraces, pavilions and gardens.
Peacocks are regular visitors in these gardens -- as a bride can you imagine a peacock's greeting you on your big day? How remarkable would that be.
Mundota fort and palace is also home to India's first luxury heritage polo resort.
You can even plan a polo match between the bride and groom's guests. The celebrations will carry a sporty air and keep enthusiasm at its peak.
4. Khimsar Fort and Dunes, Jodhpur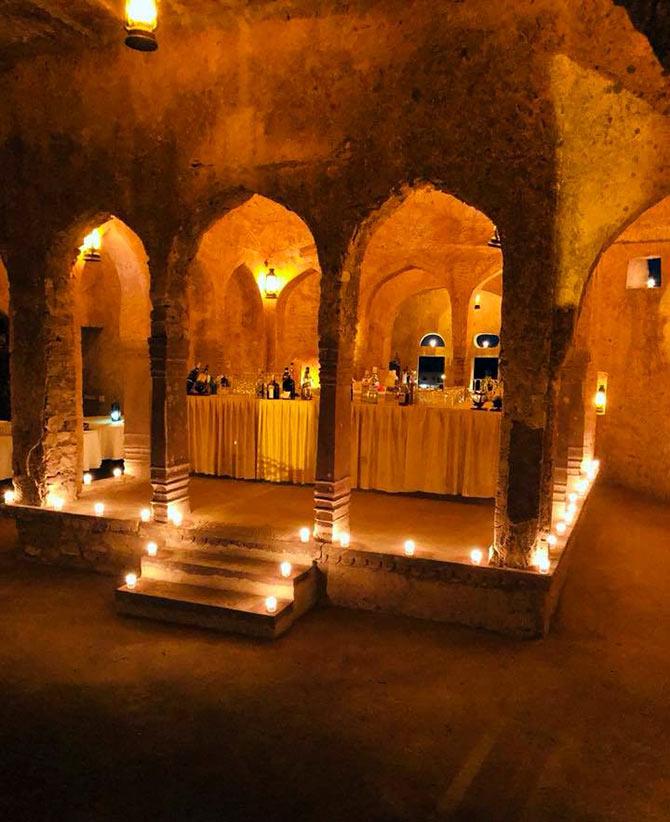 You can also step up the romance with a regal wedding at Khimsar Fort and sand dunes in Jodhpur.
The allure of this fort combined with the chance of a desert adventure is irresistible.
This 16th century fort still houses the descendants of the Khimsar family.
The Government of India has bestowed the National Grand Heritage Award on Khimsar Fort, a testament to its magnificence and splendour.
As this fort is located in the hinterland, guests may use the opportunity to visit the local goldsmith, weaver, potter and stone mason.
The skies are beautifully starlit at night and the couple can revel in such night time ambience which is not easy to find in other destinations.
The sand dunes are merely 15 minutes away from the fort. With the right arrangements, it is a perfect venue for hosting cocktail parties and dancing the night away.
5. Fort Jadavgadh, Pune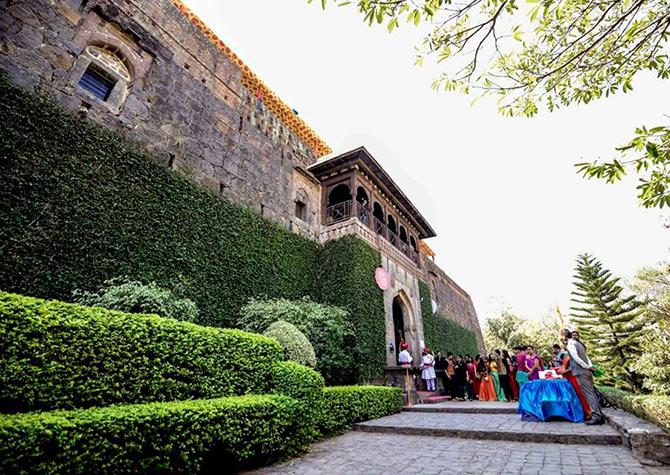 This fort is a witness to the glory days of the formidable Maratha Empire of the past.
It is spread over 22 acres so the wedding party can rejoice in the vast space to their heart's content.
It is Maharashtra's only heritage fort and a go-to for destinations weddings in and around the city of Pune.
Incorporate activities revolving around Shivaji martial arts, bullock cart etc. riding into your wedding festivities and smash your Instagram with those images!
Whether you hire a professional wedding planner or intend to personally do all the running around for your big day, here are some tips to keep in mind.
DOs
Select a destination that guests' can reach easily.
Create your own customised wedding website. Keep everyone updated with the preparations underway and share loads of pictures.
Charm guests with local favours and gifts especially since you will be in a different destination
Recce all the venues in advance and rely only what you see yourself
Push your wedding planner to get the biggest group discounts on nearly all arrangements.
DON'Ts
Don't fret over small issues. Grand scale events can have minor hiccups. Take it in your stride and enjoy your wedding moments.
Don't forget that a booklet detailing flow of events and things to do in free hours will go a long way in making everyone happy.
Do not turn into a bridezilla. The best moments are when the bride and the groom seem to be in perfect bliss.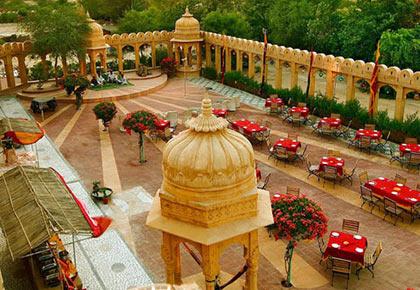 Kunal Rai is VP--weddings and events at Tamarind Global Weddings.