When the filmmaker took Rediff.com on a tour of his lavish New York estate where he has lived and worked for decades.
Photographs: Dominic Xavier/Rediff.com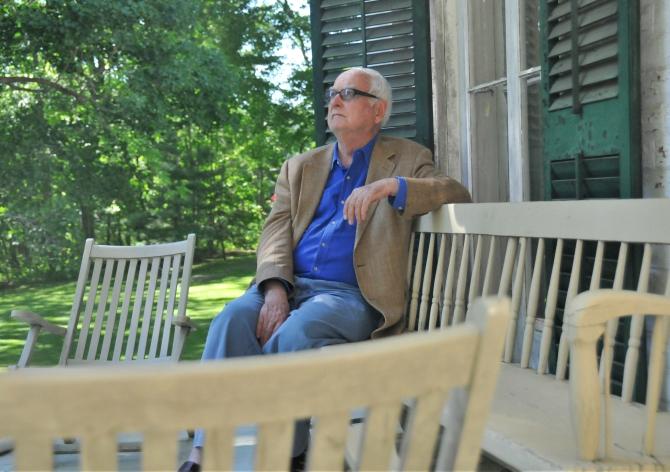 James Ivory created history on March 4 when he became the oldest Oscar winner. The 89-year-old screenwriter and co-producer of Call Me by Your Name won the Oscar for adapting Andre Aciman's 2007 novel of the same name for the Luca Guadagnino-directed film.
This was Ivory's maiden Oscar win 30 years after his first nomination. Before Ivory, Ennio Morricone, who had won the Oscar for original score for The Hateful Eight in 2016 at age 87, was considered the oldest winner in a competitive category.
Ivory, however, is better known among Indians as one half of Merchant Ivory Productions, one of the most long-running independent filmmaking duos in film history.
Ivory and his partner Ismail Merchant -- often in collaboration with author Ruth Prawer Jhabvala and Bollywood actor Shashi Kapoor -- mounted several literary adaptations like The Householder, Shakespeare Wallah, The Guru, Bombay Talkie and In Custody. Ivory films had earned 31 Oscar nominations and six wins before Ivory won his Oscar.
While film buffs raved over his shirt emblazoned with the face of Call Me By Your Name star Timothee Chalamet and his speech after the Oscars, we revisited the time Ivory welcomed us into his sprawling country home in upstate New York.
Scroll down for a tour of the picturesque estate.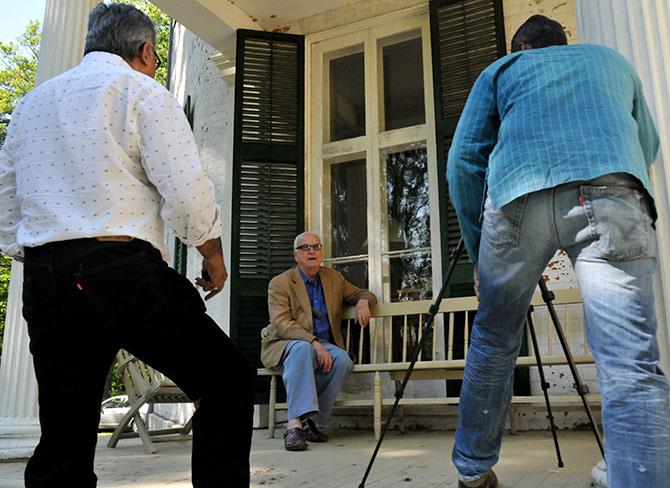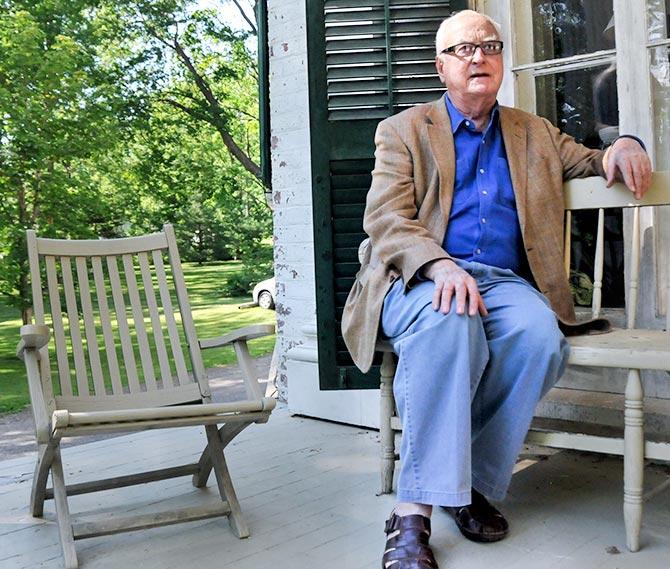 The broad Greek revival front porch, restored in the 1980s, is just one on an extensive, seemingly endless, list of renovations the house needed.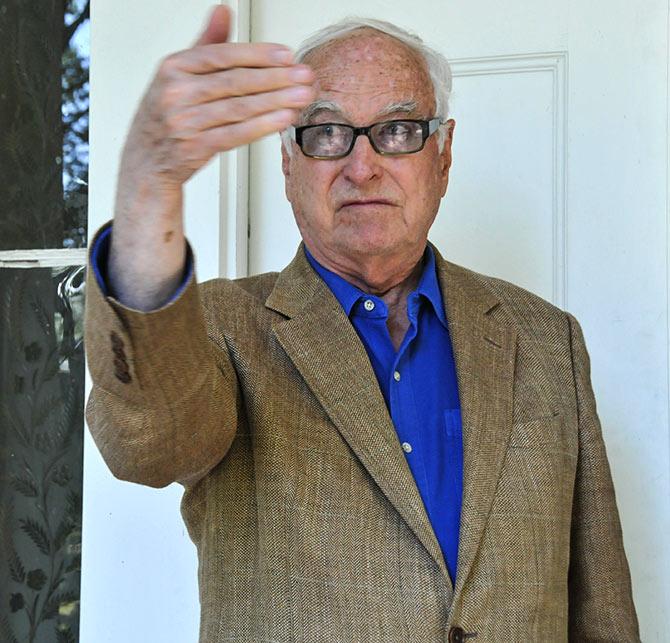 As Ivory painstakingly restored the mansion, he also created a base where he and Ismail Merchant often hung out with friends and just as often dreamed up classics.
Let's go in.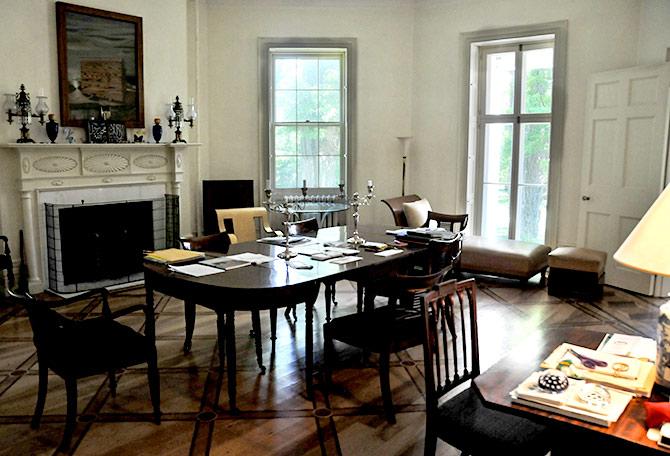 Due to its long architectural history and cinematic significance -- not to mention the stunning setting -- the house has been profiled multiple times.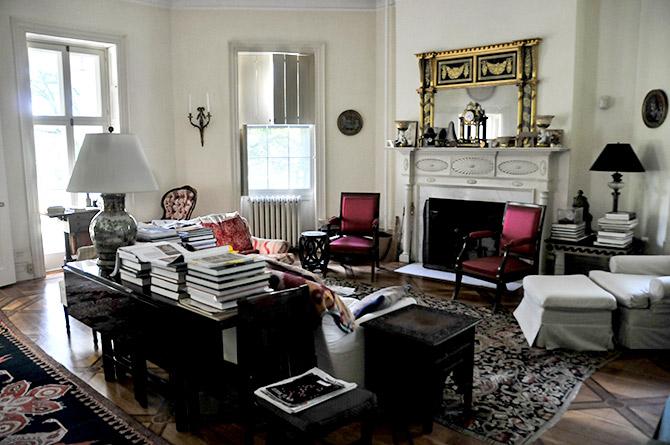 One New York Times profile said, 'Designed by the French architect Pierre Pharoux... the house is gracefully punctuated with heirlooms from Ivory's family, gifts made by artist friends, furnishings that once adorned the apartments he and Merchant kept in London and Paris, emotionally redolent objects rescued from sets. Anywhere the eye rests, there is both beauty and a story.'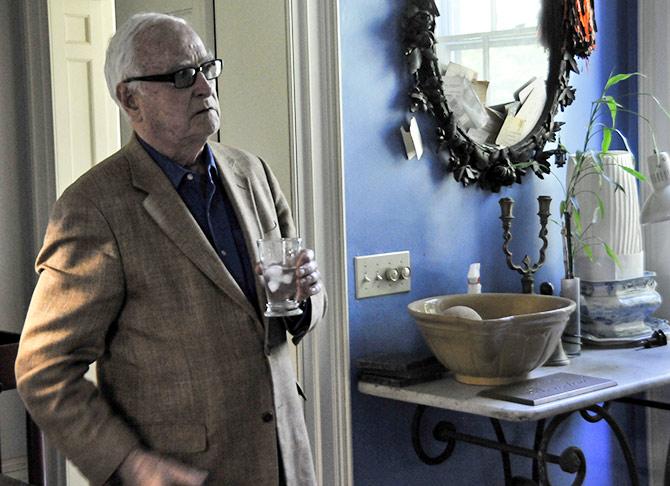 Touring an estate this vast is thirsty work.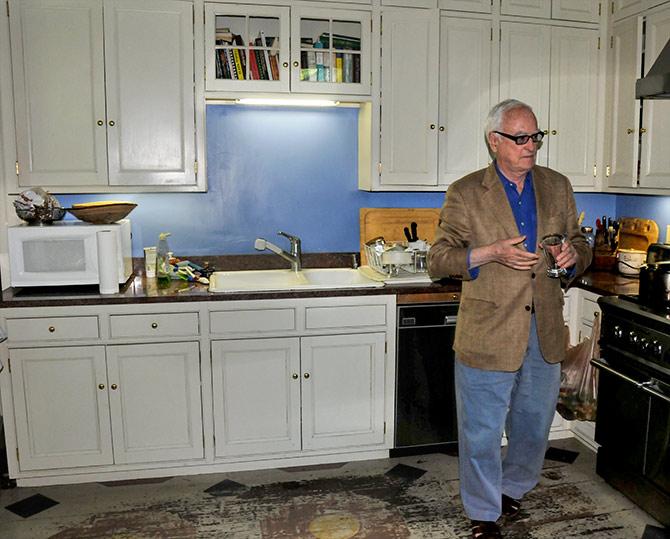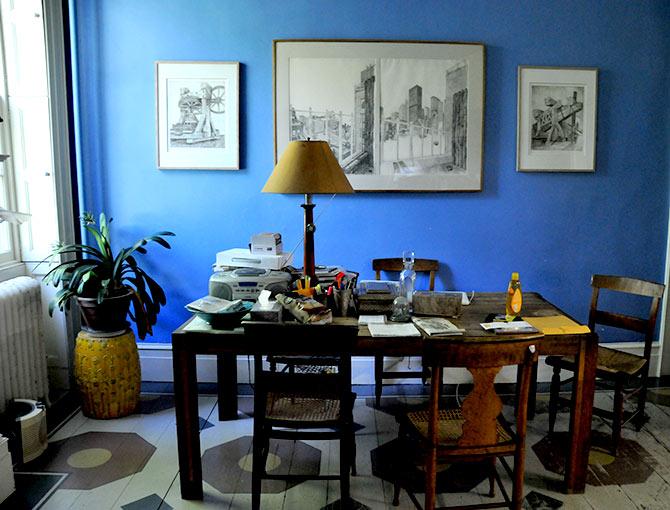 The kitchen is old school and personal -- the pencil drawings on the cerulean wall were made by Jhabwala (the centre sketch is of the view Ivory, Merchant and she shared from the same Manhattan building they lived in) -- and Ivory likes it that way.
Jhabwala passed away in 2013.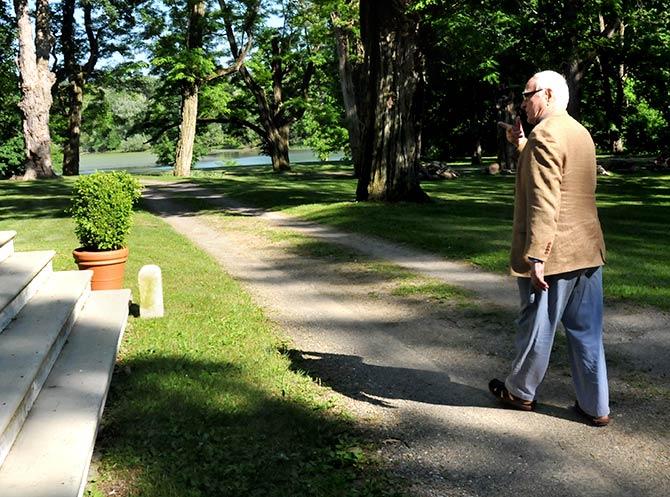 But soon the bright summer day beckons us outside.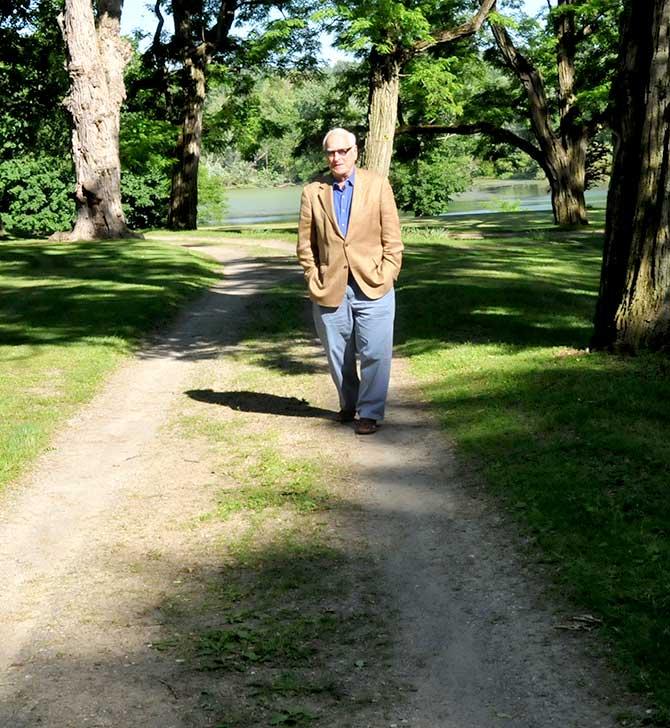 The house is set on 12 acres in the Hudson Valley.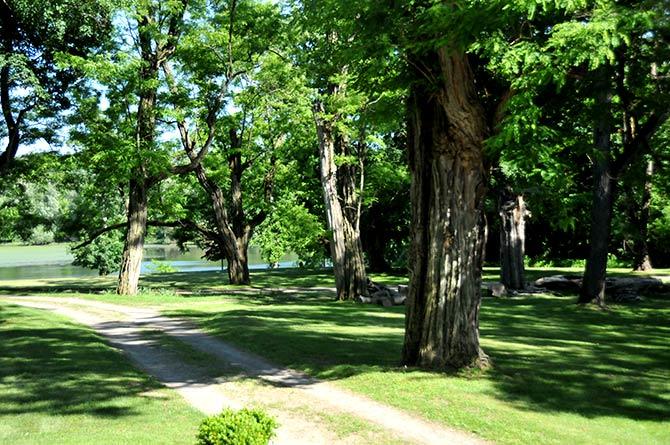 Speaking to NYT in 1986 for one of the many profiles of the house and its inhabitants, Ivory had said, '

I saw it first on an extraordinary afternoon after a summer storm 'with the sun shining through the moist leaves. I decided to buy it then and there. Of course, I had an engineer inspect it first.'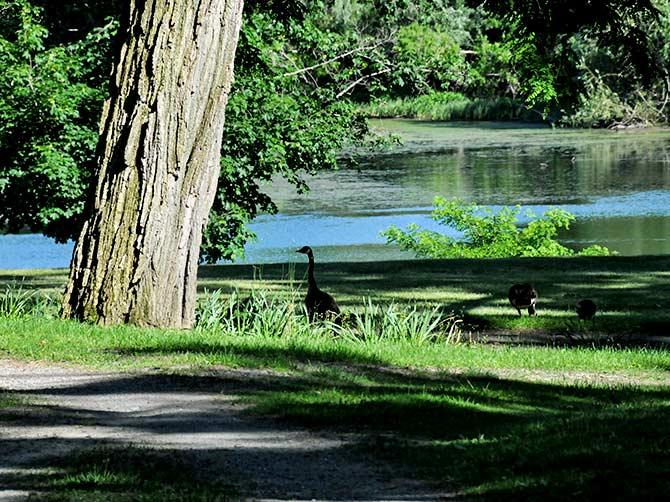 Ivory has made it a point to not just restore but enhance what he found...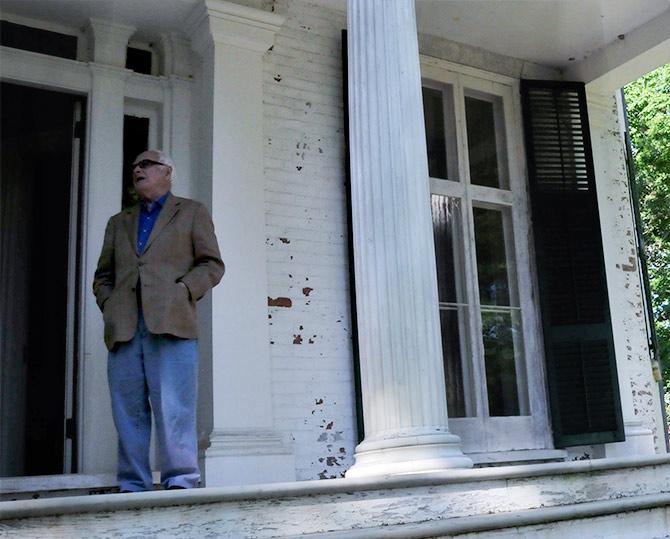 ... And every inch of the state reflects the care, creativity and love poured into it. Now if only those walls could speak.