Indian American model Sia Parikh is feeling on top of the world right now.
The 16-year-old dancer and model, who is 4 ft 11 in tall, was often mocked for her height. Last week, she featured as a model for fashion designer and producer Andres Aquino at the Global Short Film Awards Gala in Cannes
Sia who is in high schoolin Ohio, wants to set a positive example for young minds by sharing her story and getting them the support they need.
'Challenges are what make life interesting,' she says. 'Overcoming them is what makes life meaningful.'
For her Cannes red carpet appearance, Sia wore an outfit by Designer Anjali Phougat.
'I have worn them earlier as well. It was my shoot with Anjali which Andres saw and invited me to be a part of the Cannes events. And I have always been in love with her clothes, they just enhance the oomph factor of the one who wears it.'
Speaking about her Cannes debut, Sia says, 'Andres has been quite helpful throughout the time, since he choose me to be a part of these events. I wore his creations and they are just wonderful, the fall, the silhouette and the fabric would enhance any girl's personality and I have fallen in love with them.'
For the naysayers, she has one thing to add: 'I would rather thank all my baiters, for helping me be more focused on achieving my dreams. And See Ya again soon!'
Born in Cleveland and raised in Columbus, Ohio, Sia's parents have roots in Vadodara. Her father Ashish Parikh is an IT professional, her mother Sheetal Patel Parikh is a social worker and photographer.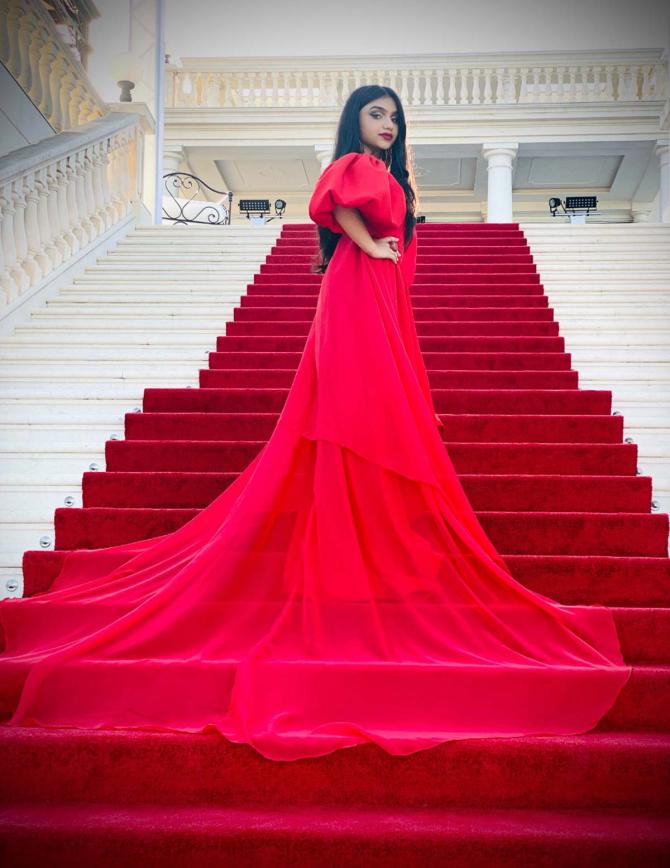 What kind of bullying did you face while growing up? How did it affect you?
When I was younger I used to be among the tallest in my peer group.
However, by the time I reached middle school, height-wise others shot up.
Initially I wasn't bothered, but with time being called 'short' hurt me a lot.
I was constantly thinking about my body if I was doing something wrong, if there's something wrong with me.
I couldn't concentrate on my studies as I would be name-called 'shortie' and people would stand next to me and rest their arm on my head.
On Instagram, my comment box increasingly got comments like 'shortie' and 'midget' upsetting me further.
But rather than being bogged down with this, I realised that height was just a mark on the scale and it will never be a constraint to my dreams.
It rather helped become more focused on what I want to achieve.
Now I work in the fashion industry, practice my dance and will surely make my mark as an actress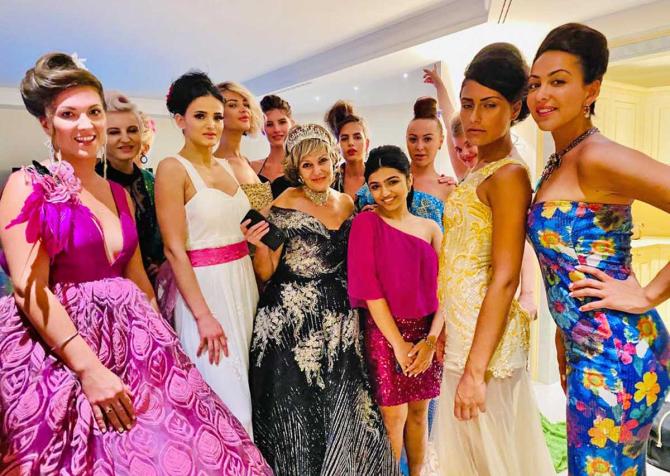 How did you become a part of Cannes?
Nowadays, many companies in the fashion industry believe in being 'all inclusive'.
It means it doesn't matter how your outer look is, they want to showcase the reality in the modeling world rather than the typical slim and tall look.
So my mom sent my pics to different agencies. I had a photo shoot with the brand Designer Dream Collection for Anjali Phougat in Ohio. Andres Aquino saw those pictures.
And both designers made it happen.
What does this debut mean for you?
I didn't realise it, but I am representing American Indian, India, Gujarat, South Asian here.
It feels so good. When I say Gujarat, people immediately relate it to Modi which is very surprising. Everyone knows India's PM's native place.
My mission is 'Raise Yourself To Help Mankind'.
I have felt it so I know how body shaming means for young minds like mine. So if I get chance I would like to present an image of icon for those who want to come out of negativity and complexes.
This was my first international event which is huge.
Meeting people from all around the world, communicating and representing as American Indian on a global platform gave me tremendous confidence.
Everyone was so loving and caring made me feel very special.
The main thing I am taking away is the feeling of joy and special message for all of those teenagers who are not feeling comfortable in their appearance as I was one of them. We need to come out of that zone and explore because world has a lot to offer.
Everyone around me said that getting this kind of opportunity at a young age has raised the bar for me.
So definitely I will work towards maintaining it or to even raise it higher in future.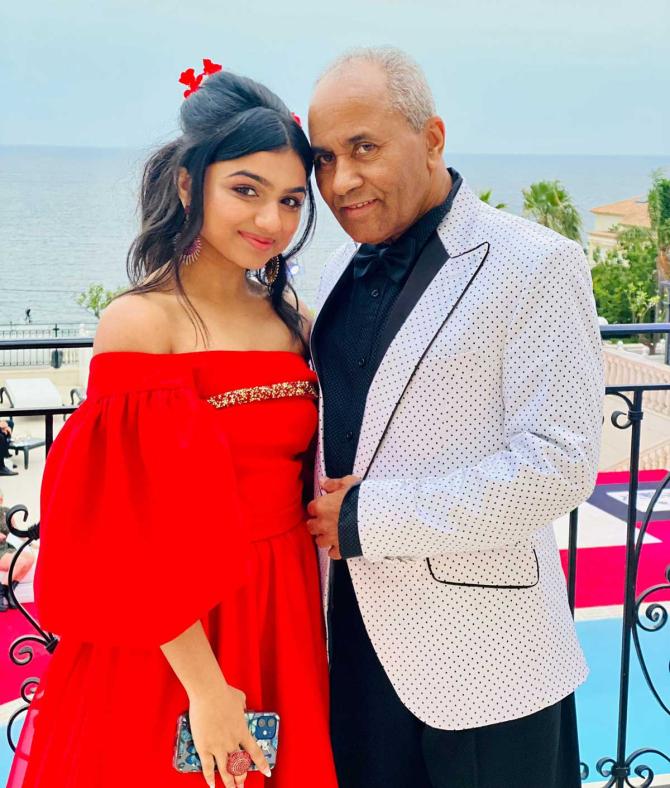 How did you prepare?
Actually I was taking summer school while all these was going on. So it was challenging for us to prepare. But my family helped me so much during this time.
I primarily concentrated on photoshoots, dress discussion, trials rounds. I practiced walking in big heels, learnt to do make up by myself as back up, shopped for different outfits and accessories.
What are your interests and career goals?
I am a model and dancer. I would love to keep pursuing all my interests in my personal life.
Currently I am leaned toward modeling and acting. I also want to pursue a career in the medical field, but I think I am young and have a long way to go before I can explore all options.