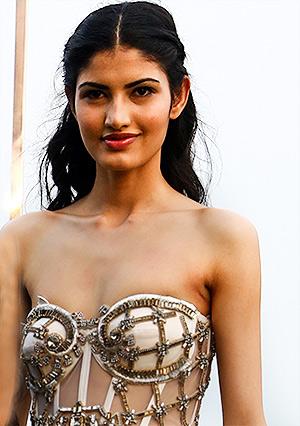 At 19, Aishwarya Sheoran is doing what other girls her age can only dream of.
Going by her confidence on the ramp, it's hard to say that Aishwarya Sheoran -- one of the five new faces to walk at the coming Lakme Fashion Week Summer/Resort 2017 -- is just 19 years old.
The model from New Delhi walked at the opening ceremony of LFW 2017, and surprisingly she owned the ramp like a seasoned model.
A Femina Miss India 2016 finalist and winner of Clean and Clear Fresh Face Delhi 2015, Aishwarya tells Rediff.com's Anita Aikara about her preparations for LFW and how she stays fit.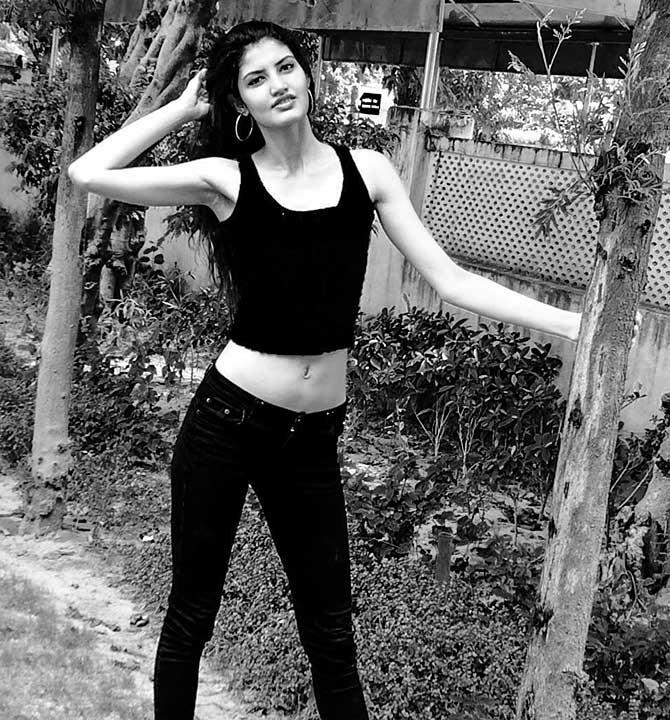 Photograph: Kind courtesy Aishwarya Sheoran
Age: 19 years
Height: 6 ft
Weight: 60 kg
Hometown: Delhi
How are you preparing for the Lakme Fashion Week?
Lakme Fashion Week is a huge platform. I'm leaving no stone unturned to make my mark here.
I'm honing my ramp walk skills, sweating it out and also working on my diet and posture.
I do two hours of yoga and Pilates in the morning.
I don't believe in a crash diet and follow a healthy routine of eating home cooked food.
What were the qualities that made you a winner at the LFW model auditions?
I stood out during the auditions not just because I'm blessed with great height, but also as I have worked hard on my body and ramp skills along with being extremely confident about myself.
I was on cloud nine the moment my name was announced as one of the winners at the auditions.
I'm expecting lots of fun and learning at LFW.
When I came to audition for the previous season (2015), I reached the Top 6, however things didn't go as planned.
I'm happy to be here now!
After I won the Clean and Clear Fresh Face Delhi 2015, I got interested in modelling.
It's always been my dream to walk on the ramp and be in front of the camera.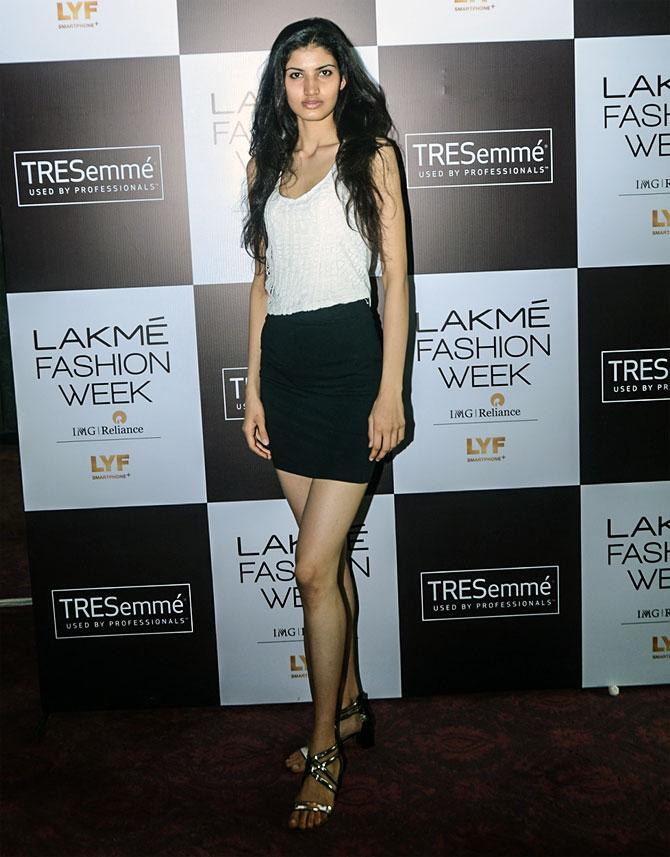 IMAGE: Photograph: Kind courtesy Lakme Fashion Week
How did being a part of Miss India help you get through the LFW model auditions?
Miss India helped me immensely in terms of grooming and giving me the confidence.
Also, thanks to the Elite Model Look India contest, I got the right kind of exposure. I am thankful to all my mentors there.
At 19, you have been associated with the Mouksh Foundation, an NGO. What's your role there?
I have been teaching English and mathematics to underprivileged children for the past two years. I'm one of the executive members of the NGO.
I believe that we're not just born to make a living, but to make the world a better place to live in.
This is my way of giving back to society.
Is there any cause that is really close to your heart?
I love the company of children and all issues related to them are close to my heart.
The issues that affect me the most are child labour and abuse, women's safety and poverty.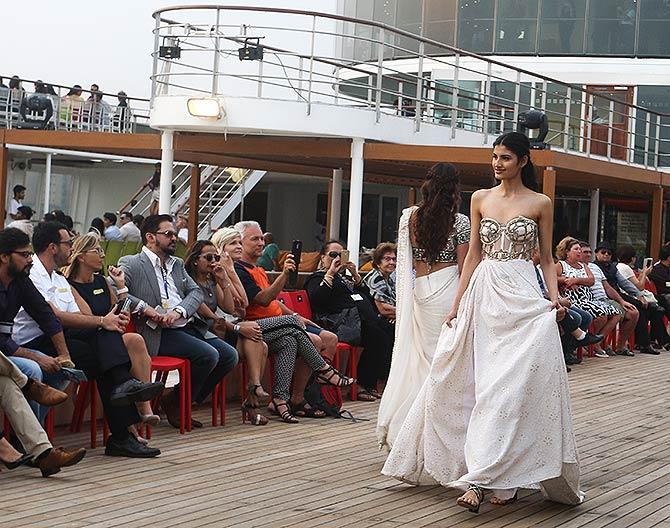 IMAGE: Aishwarya walks the ramp at the LFW 2017 opening show.
Photograph: Kind courtesy Lakme Fashion Week
Who inspires you?
My mother and father are my biggest inspiration because they have supported and guided me at every step.
Apart from them, I'm also inspired by confident women like Kiran Bedi, Lakshmi Rana, Karlie Kloss and Hillary Clinton.
Advice to aspiring models
Keep working hard and believe in yourself.
What next?
I'm super excited to be a part of Lakme Fashion Week Summer/Resort 2017.
I aim to be the next Indian supermodel.