Sohrab Khushrushahi, founder, SOHFIT, an online fitness community, tells you how to motivate yourself to achieve your fitness goals.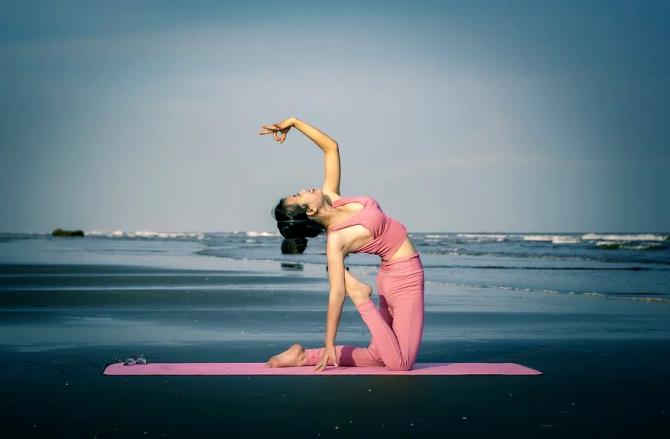 Fitness goals are more than just New Year resolutions. And it takes will power, determination, dedication and consistency to achieve these goals.
A lot of people start really well but lose interest after a couple of weeks or even months.
There are a number of reasons why the best of people are not able to achieve their targets.
Here's a list of things I've followed in the past that has helped me and may help you too:
1. Focus on one goal at a time
When it comes to setting a fitness goal, in particular, one of the biggest mistakes we make is that we try to do too much.
Trying to tackle too much at once is setting yourself up for failure.
When you have too many things to achieve, you get anxious. If you don't finish one thing from the list, you end up feeling like you've failed.
Therefore, focus on one goal at a time.
2. Set your own goals
It is very easy to scroll through Instagram and feel inspired.
Setting your goals based on what you see is neither productive nor practical.
You know your body best, so respect it and be practical.
It is great to be inspired but trying to clone someone isn't the smartest move.
Make your own goals and be realistic about what you can achieve in a certain time frame.
3. Understand what is driving your goals
Sometimes fitness goals are driven by underlying fears, insecurities or body image issues.
It is important to address these issues rather than assume that achieving your goal will lessen them.
4. Develop small goals on the way to your end goal
Within your end goal, you should set smaller confidence building goals that are achievable in a shorter time period.
This will not only help you achieve your end goal but also keep you focused and motivated along the way.
It is necessary to have something tangible that will make you feel like you are on the right track.
Setting small goals will build confidence in you to achieve those long term goals.
5. Work out with your partner or friend
Find a partner or a friend who can help you on this journey.
It is great to have your spouse/ friends with you who can make you feel better and work towards a common goal.
6. Finding your interest
Always do things you love doing.
It doesn't necessarily mean that you have to sign up for a gym. It could be a sport, form of dance or a physical activity that interests you.
For me, if you tell me to play cricket every single day a year I would love to do it.
Similarly, you need to find your interest so you don't feel like you are exerting too much.
7. Building or joining a community of like-minded people working towards a similar goal
Not just a partner, pick 10 to 15 friends of yours who can help motivate you in this journey.
You can gradually build or join a community where you encourage each other and share feedback.
Find friends who have similar goals so you can work together towards your fitness.