The Big Top or, simply, the huge colourful tent.
Clowns.
Gymnasts.
Acrobats.
Jugglers.
The Ringmaster.
And wide-eyed young children -- as well as their nostalgic parents -- watching the magic unfold.
This is Rambo Circus, one of the many circuses that have been touring India for decades.
But in the tasting platter, multi-option OTT universe of today, the world of the circus is shrinking and struggling to survive.
Until October 30, Rambo Circus will hold shows in Bandra, the north west Mumbai suburb.
Before the show starts, here's what goes on backstage. And how, despite a tragedy, the show went on.
All Photographs and Videos: Hitesh Harisinghani/Rediff.com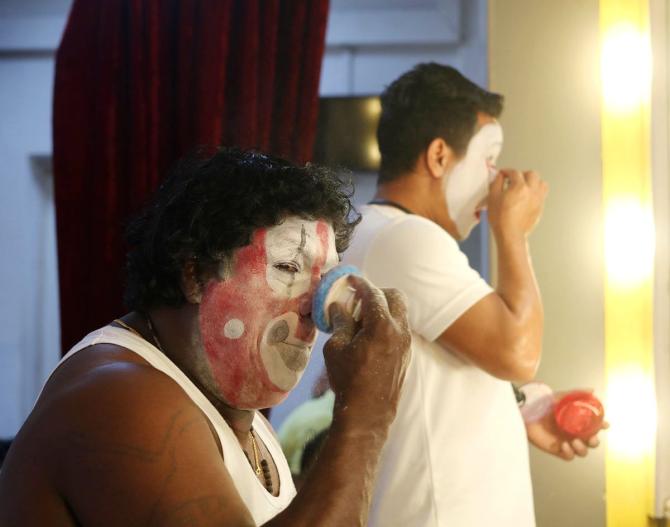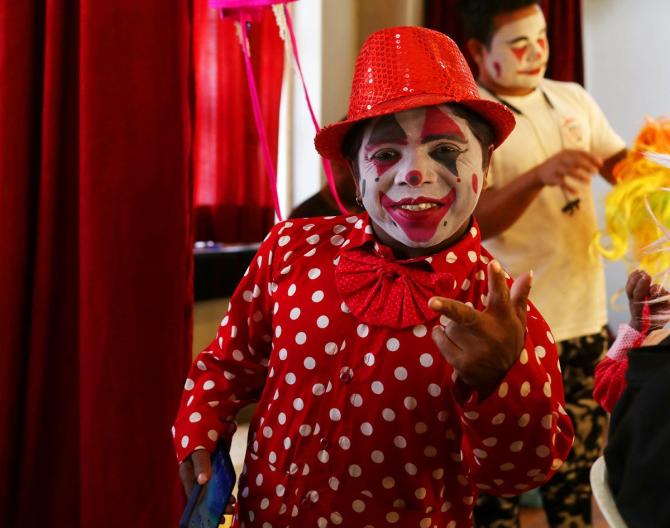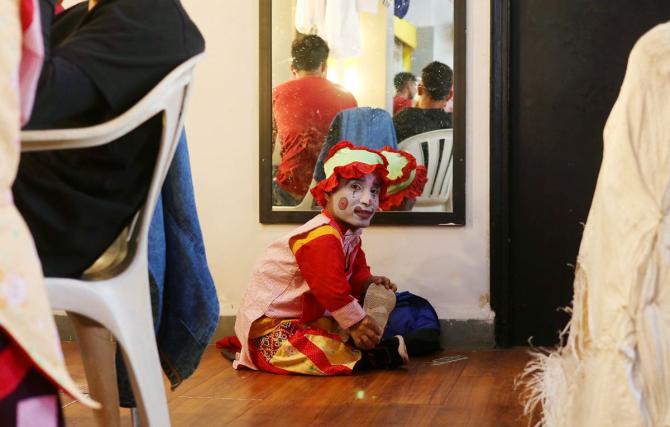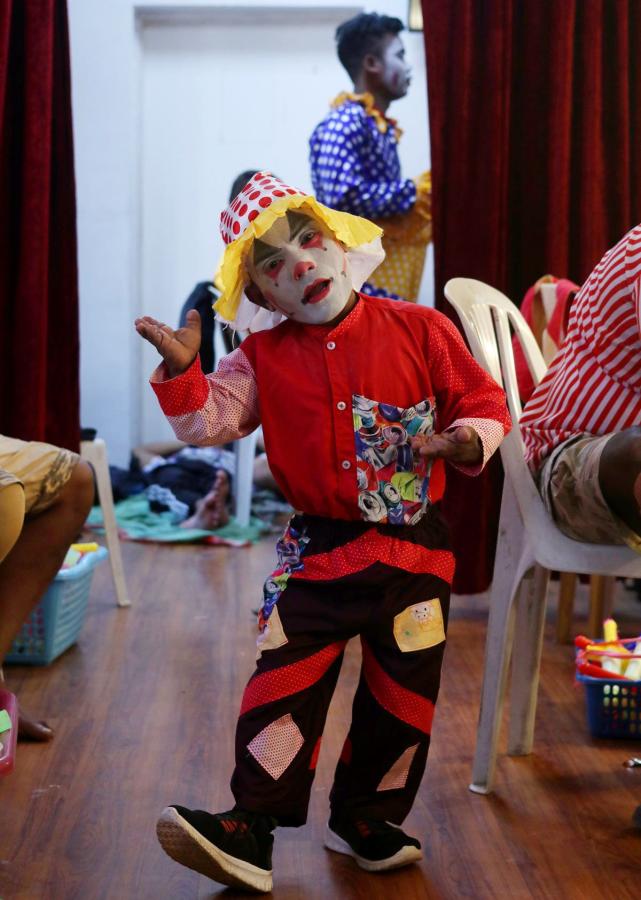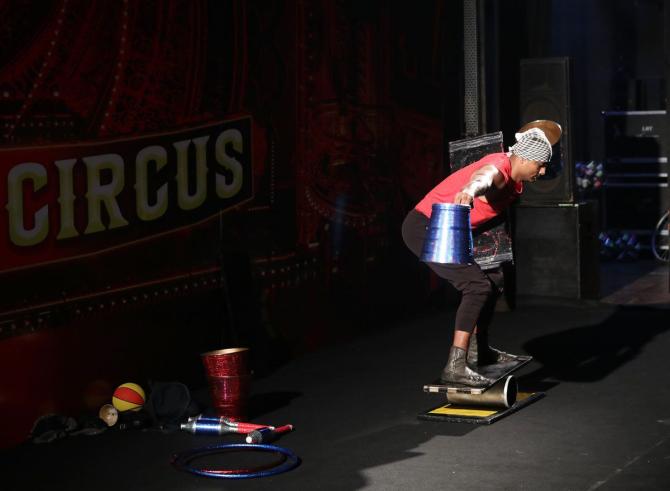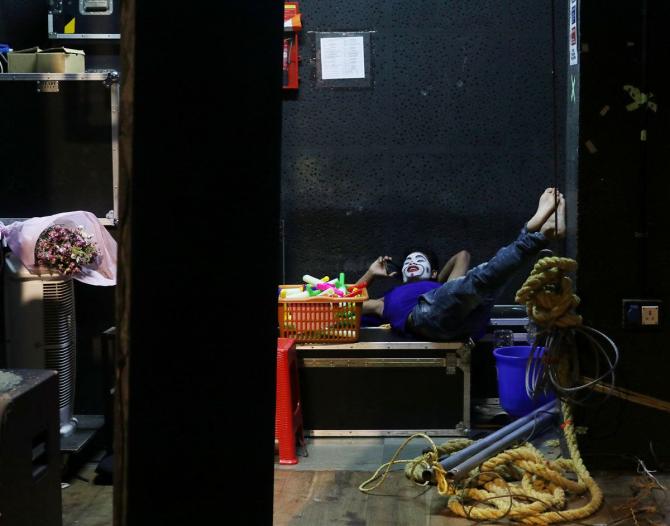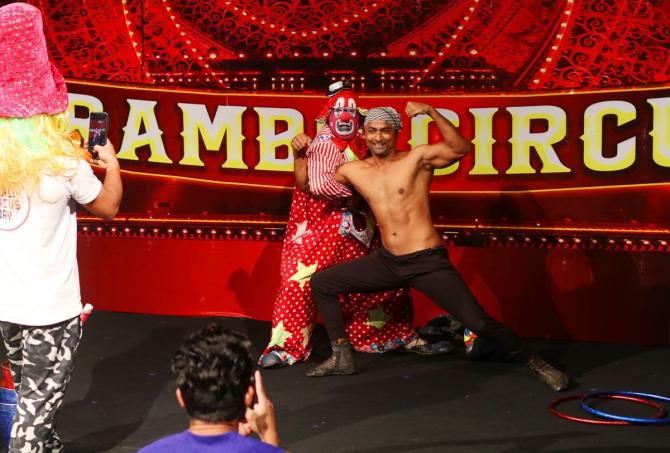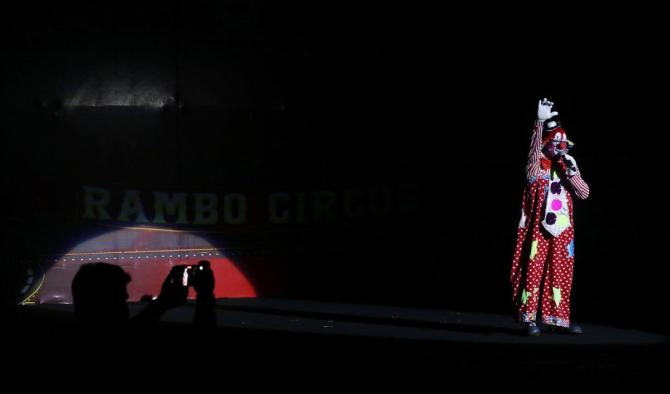 Watch: Priya-Aman's EXCITING act
Watch: The boy who isn't afraid of swords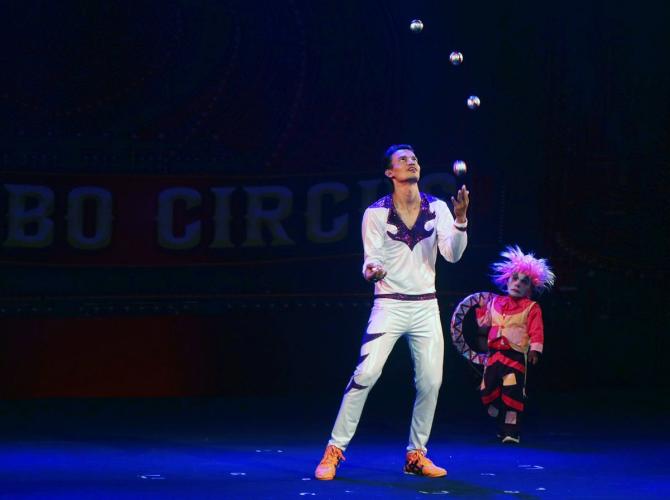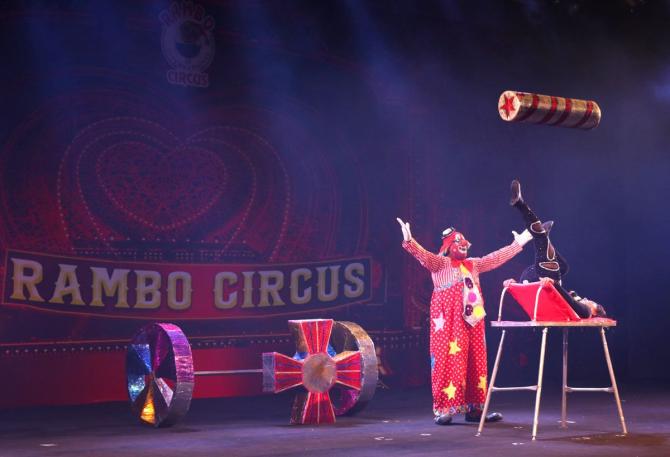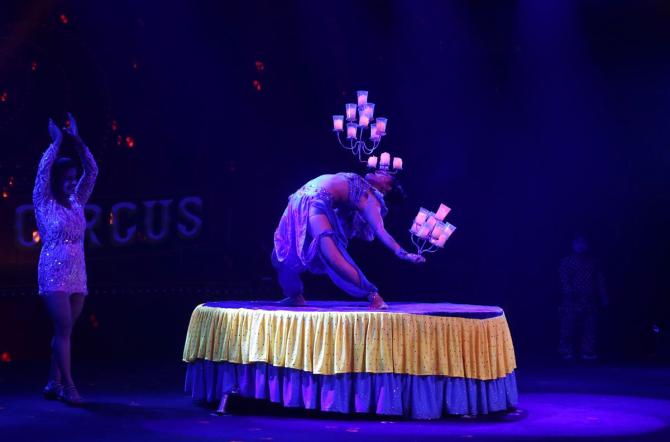 Feature Presentation: Aslam Hunani/Rediff.com