What made the supermodel cry on stage?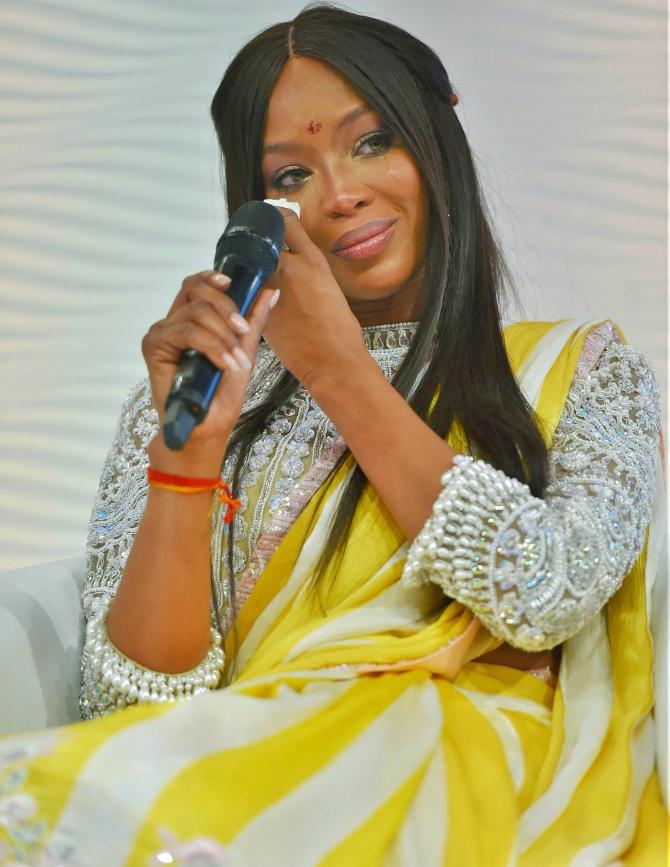 Naomi Campbell at the Hindustan Times Leadership Summit, in New Delhi on December 1.
Photographs: Vijay Verma/PTI Photo.
Among the star speakers at the Hindustan Times Leadership Summit 2017 -- which this year boasted a roster with names like former American president Barack Obama -- was Naomi Campbell.
And the supermodel didn't hold back on stage.
She broke down on stages while talking about designer Azzedine Alaia, who was 'Papa' to her.
Alaia, who died on November 18, had taken Campbell in when she was just 16 and mentored her to glory.
'He did things my father should have done for me. I am so broken-hearted,' Campbell said.
In a free-wheeling conversation with Milind Soman, one of India's first supermodels, Cambell also spoke about her love for India and the strong women who inspire her.
She said her mother was her strength: 'My life with her was minimal. Since she was a ballerina, I was raised by a nanny. My mother sacrificed a lot for me.'
Campbell became a supermodel at a time when models of color were just beginning to be seen and diversity was a rarity, and she opened up about how as a woman of colour her aim had always been to encourage diversity.
'When I started in 1986, there were runway and magazine models. My group of girls, we became the bridge of mixing the two and were thus called "supermodels",' she said. 'It's important as a woman of colour, to represent.'
She also recalled choosing Aishawarya Rai Bachchan as Miss World, and said the Indian beauty queen was the most 'stunning' of the lot in 1994.
Campbell applauded the strong women of India, saying, 'I love it here. There are many strong women here.'
She added that she wanted to return here year after year.
Scroll down for snapshots of Naomi's latest India trip.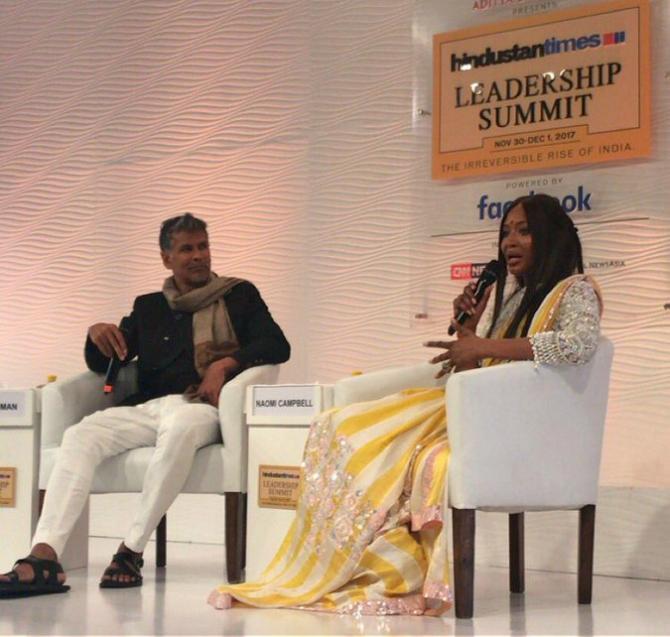 Naomi Cambell in conversation with Milind Soman.
She tweeted, 'Spent less than 24 hours in India, but india is a lifetime of of delight... waiting to be back.'
Photograph: @NaomiCambell/Twitter.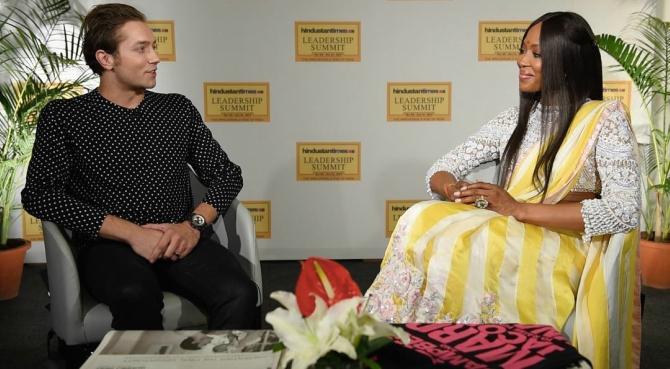 Cambell with Tomas Auksas, creative director of Liberatum, a cultural diplomacy organisation.
Photograph: @liberatum/Instagram.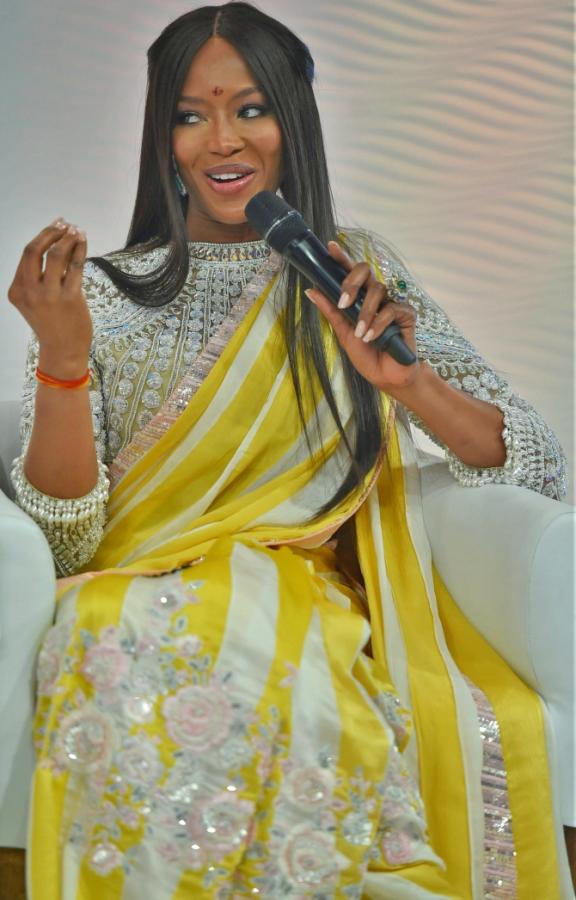 Don't miss: When Naomi wore a sari to help Mumbai