We'd asked you, dear readers, to write a message to your 15-year-old self.
Rediff reader Eaknath Bandu Lote, 40 who is currently working as a private secretary in a government organisation in Mumbai shared his advice.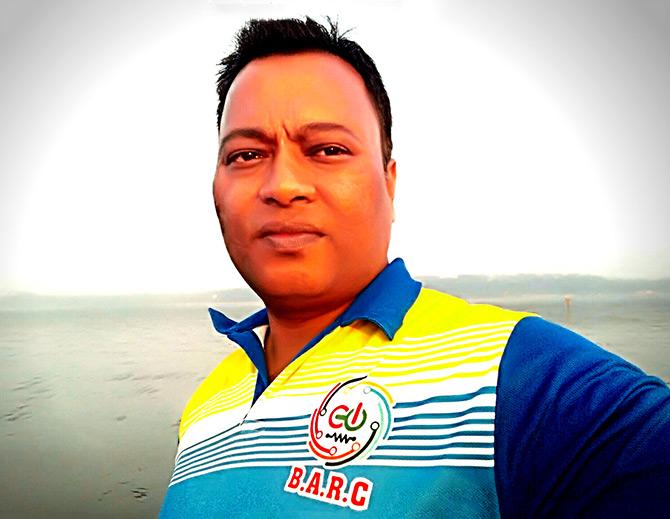 Dear Eakanath,
Do you remember during the annual school inspection, how the education inspector asked everyone what they wanted to become in life?
You were so nervous. You were sitting in one of the back benches and thought you were not brilliant enough.
Everyone shared their dreams. Some said they wanted to become engineers, others said doctors and teachers.
You did not want to imitate them. It's a good thing that you don't follow the herd.
You shouldn't hesitate to share your thoughts. It is okay to choose a different profession.
If you want to become a personal assistant to a big bosses, it is perfectly fine.
Don't worry about the people who will laugh at you. Your classmates may doubt your abilities, but you should not.
You should choose a profession based on your abilities and academic performance.
It does not matter what profession you choose. You have to be best in whatever you do.
You can pursue your dream and become a good personal assistant and prove to your classmates that you lived your dream and achieved it too.
People who laugh at your English skills today will appreciate you for choosing your own path.
Some of your friends who will become engineers or doctors may find it difficult to adjust in their professions simply because they followed their peers.
My advice to you is to dream big, set higher goals on each time and try to achieve them constantly.
READER INVITE
Dear readers, do you remember what your first salary was?
When did you receive it? Which year was it?
Do you have a photograph of it?
What did it mean to you at the time? Tell us all about it.
What was your first job and salary? And how did you spend it?
Did you buy a sari for your mum or a gift for your girl/boyfriend?
Write in to us at getahead@rediff.co.in (Subject line 'My First Salary') along with your NAME, AGE, LOCATION and photograph, if possible. We will publish the best responses right here on Rediff.com!