Most Indians did not approve of a subordinate having a sexual relationship with the boss, a survey has revealed.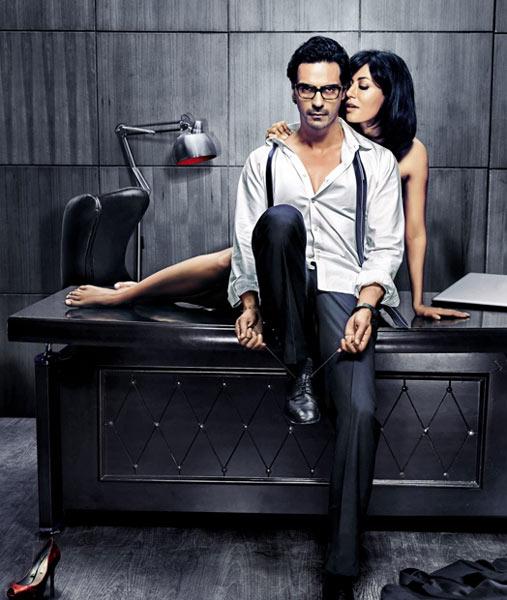 The 16th edition of India Today magazine's annual sex survey is out.
The survey aimed to find out what people thought about sex at the workplace.
In the survey, 25 questions were asked to 2,500 people -- which included an equal number of men and women from across 19 cities.
Some highlights from the survey:
Sex at work
Fifty-six per cent respondents felt it was not right for colleagues to engage in sex, while 44 per cent thought it was alright for co-workers to engage in sex.
Thirty seven per cent of the respondents said it was okay to have sex with colleagues provided they did not work in the same team.
Sixty three per cent felt it was not okay for to have sex with co-workers from other teams.
Seventy one per cent did not approve of a subordinate having a sexual relationship with the boss, while 29 per cent felt otherwise.
Fifty-five per cent men and 33 per cent women confessed that they were sexually attracted to a colleague.
Twenty eight per cent respondents had sexted their colleague; 72 per cent had never dared to.
Interestingly, 42 per cent revealed that much as they'd want to have sexual relations with a colleague, they'd rather not, because it was a bad idea.
Sexual harassment
The survey also revealed that 34 per cent respondents had faced sexual harassment at work.
Also, one in five respondents had changed their department or job due to sexual tensions at work.
Lead image -- a still from Inkaar -- used for representational purposes only.