Their wedding planner Vandana Mohan has been posting beautiful messages for the couple on her Instagram feed.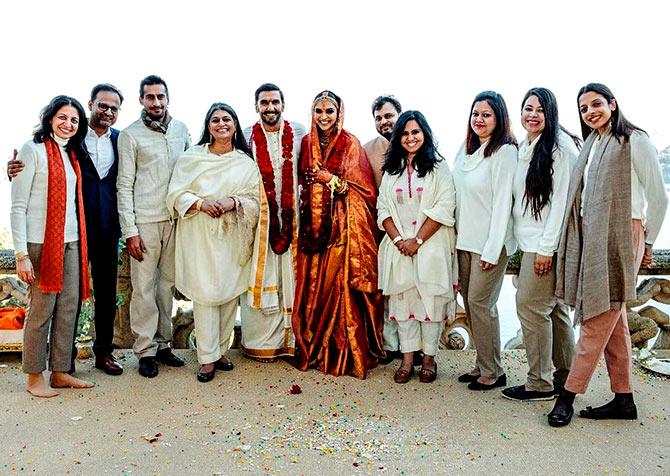 Photograph: Courtesy Vandana Mohan/Instagram
The Wedding Design Company's Vandana Mohan was Deepika Padukone and Ranveer Singh's wedding planner.
The journey of planning and designing the wedding gave her memories for a lifetime, and she has found a cute way to express her gratitude for the couple on Instagram.
Vandana chose to post beautiful messages for the newly wed couple on her Instagram feed. Scroll down to take a look at few of her affectionate posts.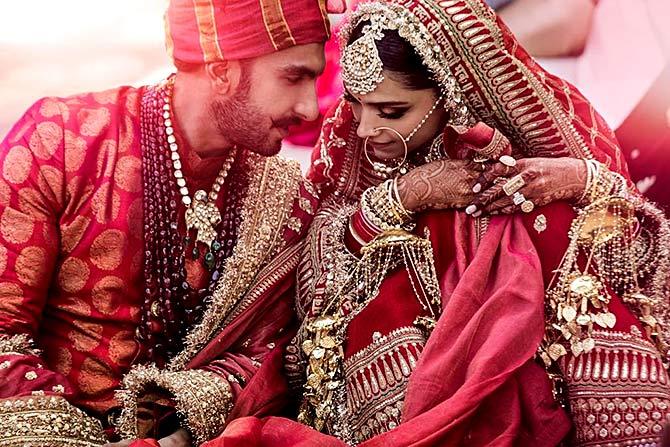 Photographs: Courtesy Deepika Padukone/Instagram
'They looked unreal, for time stood still.
'The first glimpse of them was as though they had walked out from the realms of a historical land and towards their future together...
'Amidst us all, they stole a moment for themselves and when they both looked at each other and smiled , one knew it was as pure as any emotion could be: LOVE!'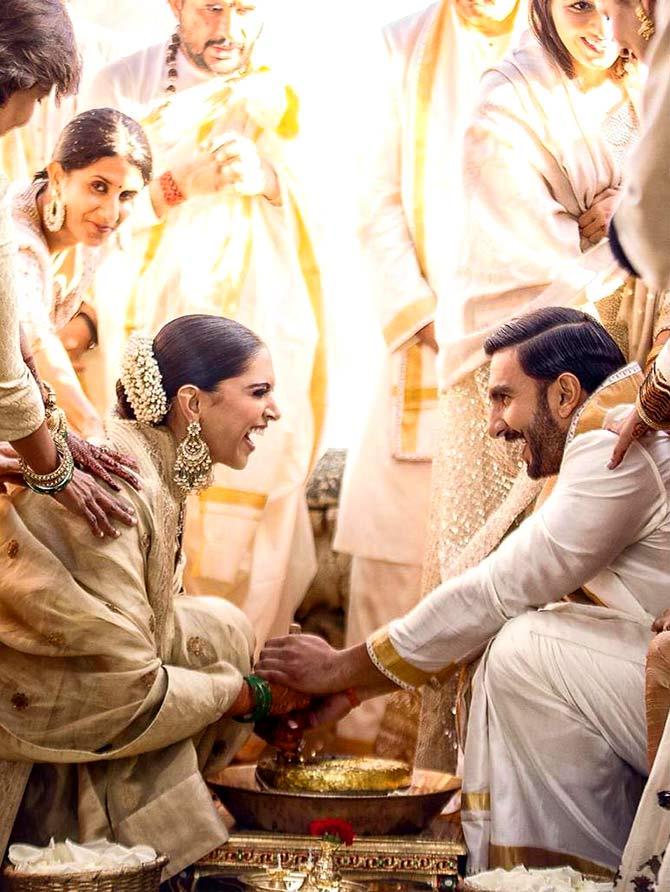 'It's like a dream! And seeing these two together makes one believe dreams do come true.
'I wish both of them all the happiness and may they always be surrounded by love.'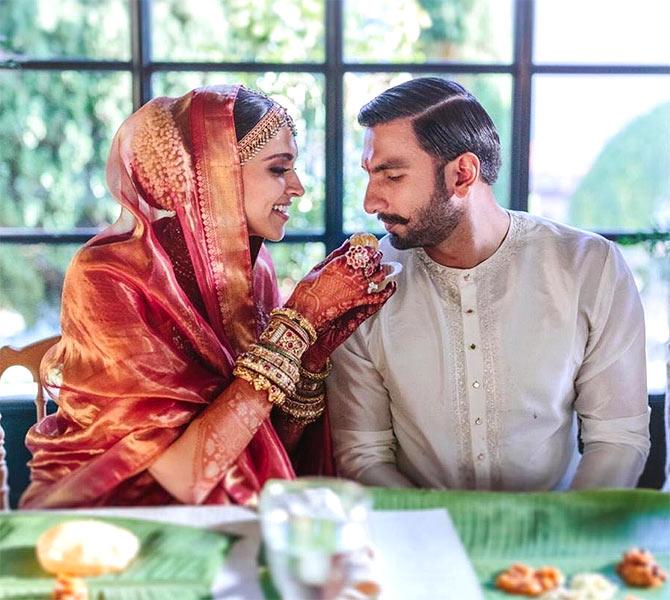 'God is in the details... just look at this picture, it's complete,' she wrote.
'The colors, the ensembles (the amazing #Sabyasachi), the setting and these two who just made it all happen with so much simplicity, grace and ease. God bless!'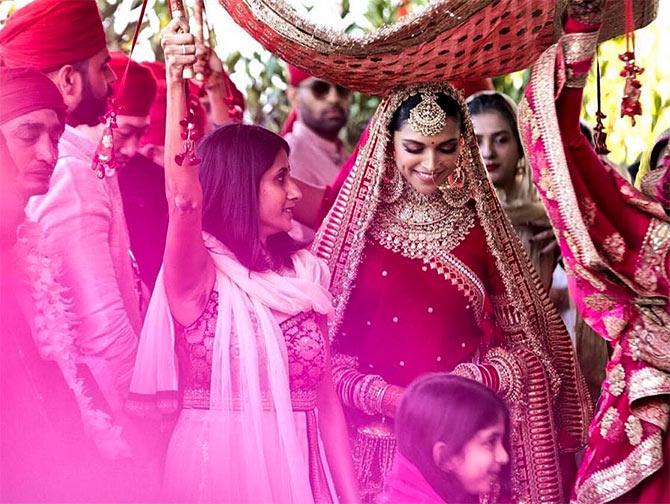 'When the prayer filled the space, all that was needed was a serene, calm moment.
'It was, as Ranveer walked in with such grandeur and grace.
'A few steps after walked Deepika under a traditional chaddar with her friends, composed, poised and regal.
'The space was blessed as everything was balanced and in harmony.'