'My heart is COMPLETELY and FULLY YOURS and I will ALWAYS put you first!'
'You are the love of my life Hailey Baldwin' the 24-yr-old pop singer wrote on Instagram.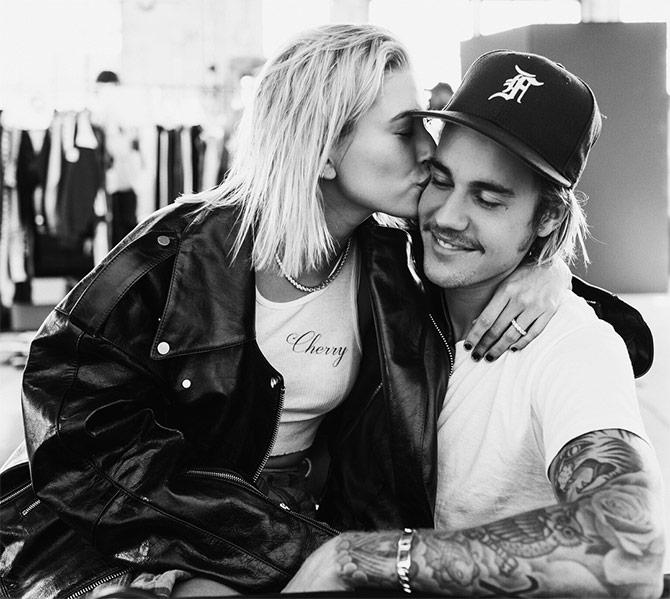 Canadian singer-producer Justin Bieber, 24 and American model Hailey Baldwin, 21 are finally engaged.
While unconfirmed news of the duo's engagement had started trickling in since Sunday evening, the two took to social media on Tuesday to confirm their relationship (in separate posts).
'Not sure what I did in life to deserve such happiness but I am so utterly grateful to God for giving me such an incredible person to share my life with! No words could ever express my gratitude,' the 21-yr-old model wrote on Twitter at 4 am.
'Was gonna wait a while to say anything but word travels fast, listen plain and simple,' Bieber posted on Instagram.
'Hailey I am soooo in love with everything about you! So committed to spending my life getting to know every single part of you loving you patiently and kindLY. I promise to lead our family with honor and integrity letting Jesus through his Holy Spirit guide us in everything we do and every decision we make. My heart is COMPLETELY and FULLY YOURS and I will ALWAYS put you first! You are the love of my life Hailey Baldwin and I wouldn't want to spend it with anybody else. You make me so much better and we compliment each other so well!!' the pop singer wrote on July 10.
How they met
Justin and Hailey's first meeting in 2009 was quite awkward.
Going by a video which is now public, Hailey's father Steve Baldwin introduced his daughter to the pop singer backstage at The Today Show.
The teens shake hands casually and Hailey soon crosses her arm.
The two have come a long way from their awkward childhood encounter. Nine years later, the two cannot keep their hands off each other.
The proposal
According to CNN, the development came when the singer popped the question to the model during a trip to Bahamas over the weekend.

The duo, who earlier dated in 2016, had fuelled speculations of reunion among fans in recent weeks by appearing together.
Social media posts popped up over the weekend saying the pair was spotted in the Bahamas.
Bieber's father, Jeremy Bieber, also teased the fans with a cryptic social media post.
"@justinbieber Proud is an understatement! Excited for the next chapter!" he captioned a photo with the younger Bieber at the beach on his Instagram.
The One Time hitmaker's mother, Pattie Mallette, tweeted "Love Love Love Love Love Love Love", offering no further explanation.
Baldwin's father, actor Stephen Baldwin, also took to Twitter, saying that he and his wife, Kennya will "Always pray 4 God's will!! (sic)".
"He is moving in the hearts of JB & HB. Let's all pray for His will to be done. Love you 2 so much!!! #Godstiming #bestisyettocome," the elder Baldwin said in the tweet, which also tagged Bieber's parents to congratulate them.
The initials 'JB' and 'HB' may allude to the engaged couple's names.
This tweet, however, was quickly deleted.
The 'ex' factor
While Bieber, 24, last dated his on-again, off-again girlfriend singer-actor Selena Gomez, Baldwin, 21, was recently linked with singer Shawn Mendes after the pair attended the Met Gala in New York together in May.
Recently, Baldwin had deleted all pictures of Mendes from her Instagram signalling that she was going steady with Bieber.
Meanwhile, according to E!News Selena, who had moved on in her life was 'surprised' to learn about her former boyfriend's engagement to Baldwin.
'Selena was surprised an engagement happened this quickly but not surprised Justin would do something like this knowing who he is. At the end of the day though she doesn't really care,' a source told E!News.
'Selena is totally over him. She had tried again to make it work that last time and it didn't work out,' the source added.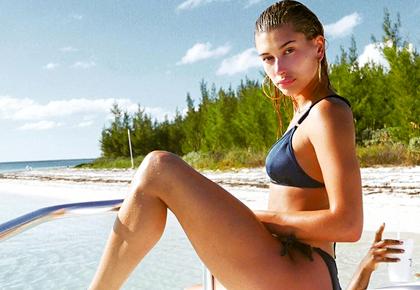 Cover image: Kind courtesy Hailey Baldwin/Instagram