We'd asked you, dear readers, to share your most fascinating memories of wearing khadi.
Here are some interesting stories we received from you:
Rediff reader Kumar Saurav says:
"Khadi may be a new fad among urban class but people in Bihar have always adored khadi.
"It has been one of the common and popular ways of dressing in the state.
"When I moved to Bihar from Delhi a few years ago to set up a business, I wowed to wear khadi as much as possible. I think we all should do whatever we can to support the local textile industry."
---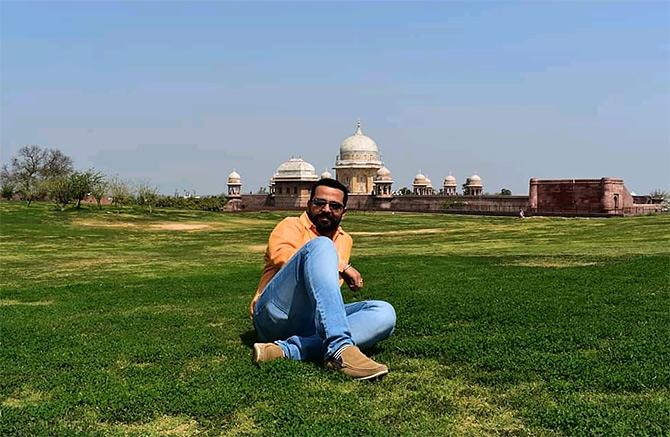 Bikramjit Roy, 40 from Kolkata says:
"I am a great fan of Khadi. I have decided to wear khadi shirts to office as they are very comfortable and also help in promoting self help groups and weavers. I also use swadesi products like shampoo, sunscreen lotion, hair oil, body oil as they are organic."
---
Anupam Sharma, director, Etrends Technologies Pvt Ltd shared a very special story:
"My father is a scientist. He's a simple man and the kind of salary he drew was not much.
"Twenty two years ago, on my 18th birthday, my father came to pick me from my college in Hyderabad.
"It was October and my birthday was coming up.
"My father said 'let's buy you a dress.'
"During those days, most of my dresses were stitched by my mother. Buying a ready-made dress was a luxury. Since I had just joined college, I demanded to go to a branded showroom.
"I used to mostly wear salwar kurta and denims occasionally.
"I looked at a long khaki khadi skirt on display across the street and I knew I wanted it.
"Since my father stood next to me, I did not bother looking at the price tag.
"We bought the skirt and a white top to go with it.
"I was beaming with joy as we reached the counter.
"I saw him pay the bill; he was left with just Rs 10 in his wallet. The khadi skirt was too expensive and the multinational brands were selling our own stuff to us at premium.
"Without saying a word, we stepped out with the dress.
"I wore it proudly for the party. But it was one of the most expensive experiences of my life. How my father gave everything he had to make my wish come true. Even though he was left with just Rs 10 and we still had to get home.
"The skirt stayed with me for a whole decade. The khadi skirt taught me a lesson I would never forget."
---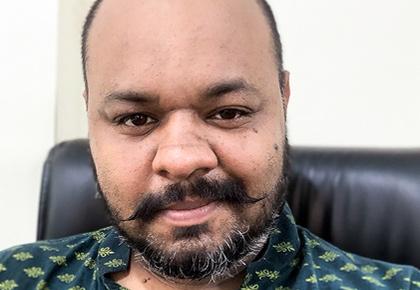 INVITE
Dear readers, have you always worn khadi?
When was the first time you wore it? Was it a special occasion?
What inspired you to wear it? Were your parents or grandparents involved in the Swadeshi movement?
Is there a story behind you wearing khadi that you'd want to tell us?
Simply write to getahead@rediff.co.in (subject: My Khadi Story) along with your NAME, AGE, LOCATION and a photograph of you wearing khadi along with a short description about what inspired you to wear it. We'll feature the best responses right here on Rediff.com.