We'd asked you, dear readers to share your favourite Holi memories.
Here are some of the best responses we received.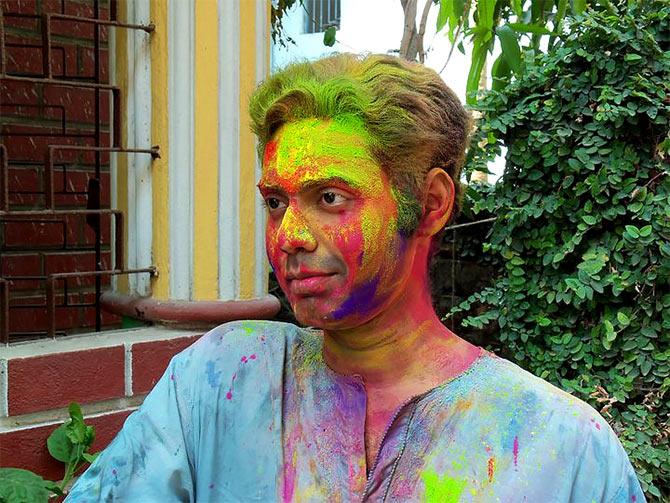 Sudipto Basu, 37, from Kolkata tell us how the festival reminds him of Sholay.
Holi ke din dil khil jate hain..rangon mein rang mil jaate hain.
My earliest Holi memory starts with this iconic song from the film Sholay.
In the film, the characters not only splash colours but also show life in varied hues of fun, pain, loneliness, innocence, vengeance and anger in form of Jai, Veeru, Basanti, Radha, Thakur, Imamsaab and Gabbar.
This picture of Holi was etched so sharp in my mind that every celebration would find a way to replicate nuggets from the film.
For example blowing colour powder in the air to paint the sky like the opening shot of the film only to see the dry particles fail to go upto those dizzying heights and clamp down quietly on the ground soon after throwing.
'Dol' as we call this mid March spring fest in Kolkata brims with memories of me running up and down our ancestral home with my cousins, smeared in colours and parents going bananas to control the mayhem.
Later, an adolescent me would have to remain indoors with a modest tika on my forehead by our building maintenance staff as March and matriculation would unfortunately coincide.
Holi changed colours with me shifting to Delhi, the north Indian heartland of all things colourful.
One of my classmates Gagan tainted my face black and blue with every auto rickshaw on the road refusing me a drop form Qutub Minar to Chittaranjan Park.
It has been my ambition to witness Holi as it is celebrated differently in different parts of India.
So far I have seen the famous Vasant Utsav of Shantiniketan twice. Sounds of celebration at Shantiniketan takes a serene shape amidst the unending natural expanse of arid hills, twittering jungles and gurgling rivers.
Holi off late also means meeting friends and relatives to strengthen social ties. That also includes colleagues dressing up in the best of ethnic finery, stealing time from work and indulging in harmless frolicking.
When Gagan blackened my face, I remember Ruchika, my class mate telling me 'yaad koroge yeh din' (you will remember this day). I surely do.
---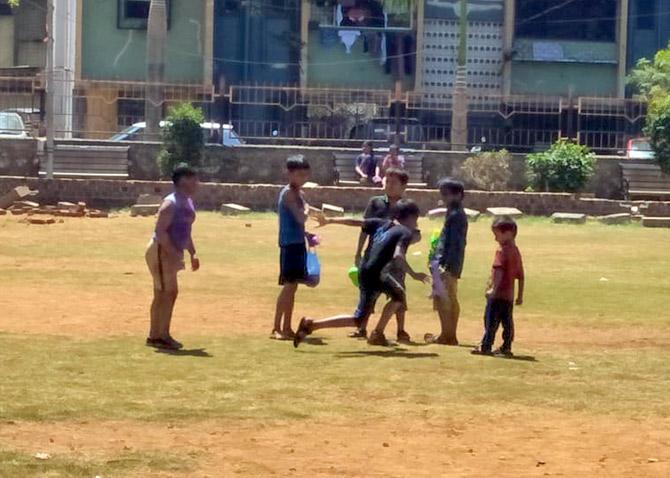 Mumbai's Nalini Jagnat Kudalkar sent us this picture of kids celebrating Holi in Mira Road, Mumbai along with a message:
Holi is a festival of colours -- positive and negative colours. Life itself is a festival of colours.
I took this pic from near my friend's office garden at Mira Road where some children were gearing up to play holi. Buraa na mano holi hai.