We'd asked you, dear readers, to tell us about your dream for 2020s.
Rediff reader Heera Nawaz, 59 from Bengaluru shares her list:
1. I want to be the healthiest version of myself
Since 2020 is the year I will become a senior citizen, I want it to be the start of a decade where I show much priority to my health.
I want to see that I am 100% health conscious in what diet I give allegiance to and what exercise plan I follow.
As Gandhiji said, 'Only if what you do, think and say are in sync and in perfect tandem can you call yourself healthy and happy.'
2. I have decided to break away from stereotypes and the belief that one has to be aged between 20 and 25 to get married.
I plan to be positive, cautious and emphatic in proclaiming to the world that yes, 2020s constitute the decade when I want to tie the knot for the first time!
Getting into unrealistic relationship bordering on delusion and denial will no longer be my cup of tea.
Instead, I intend to not go out there chasing for the perfect guy, but instead concentrate on my being the perfect person I can be and knowing that if the soulmate is destined to be my life partner he will find me. Of course, my helpful family and friends will assist and help out.
3. I want to bring out my long overdue book, by being intuitive and imaginative.
It's better late than never. I promise myself I will be driven and slough off the lethargy and bring my best and most creative thoughts together in order to create a book worth its salt.
I have read that what you put forth before the Universe is what you get.
So, before wasting any further time, I intend to turn dreamy thoughts into tangible practical wisdom and I believe that since my intentions are good, the Universe will help.
The late Dr Abdul Kalam had once said, 'Dreams are not what you see in your sleep. It is the thing that doesn't let you sleep.'
4. I want to teach underprivileged children.
I have applied for various scholarships, like 'Teach for India', where teaching is done in slums and villages.
If Super 30 (the movie based on a true story) could do it, so can I.
I want to leave behind a powerful legacy and since I love teaching, I want the most underprivileged children to benefit from my teaching.
5. I want to travel to New Zealand, Canada, USA and see the world
It is said that a person who does not travel is like a person who is stuck on the first page of the book without turning the page. Whereas a person who travels frequently, is living his/her life by going on wonderful adventures, meeting exciting new people and exploring some of the most beautiful places in the world.
A person who travels gets to see the wonderful world God created in its entirety.
I want to help change the world, and make it a better place, not by grandiose schemes, but in my own small ways. So, help me God.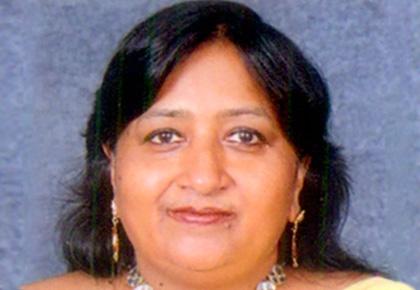 READER INVITE
Dear readers, what is your dream for yourself for the next decade?
Do share your thoughts with us. Write in to getahead@rediff.co.in (Subject: My dream for the 2020s) with your NAME, AGE, HOMETOWN, PHOTOGRAPH.
We will publish the best thoughts on Rediff.com!