We'd asked you, dear readers, to share pictures and tell us about your favourite hostel memories.
Rediff reader Suryakumari Upadhyayula, 48 from Boston, USA shares her experience.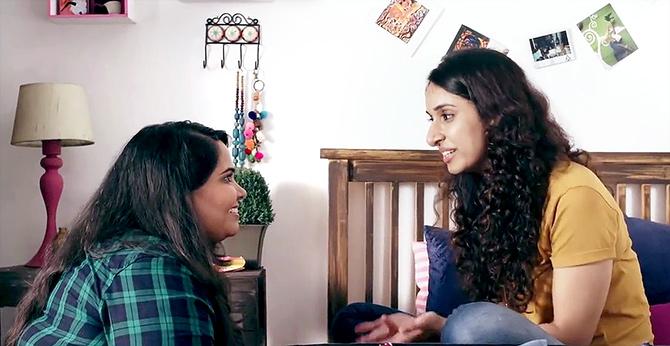 I was born and raised in Kakinada, Andhra Pradesh.
In 1999, I got a job offer in Canada through a consultant.
He told me to brush up my AS/400 skills before going to Canada. So, I joined a working women's hostel in Hyderabad.
I had never lived away from my parents. So, naturally I was excited and nervous in equal measure.
Our hostel was a private working women's hostel run by two sisters.
There were 15 rooms and 3 girls in each room.
Most of the girls were either working or training for the IIT (Joint Entrance Examination) or EAMCET.
The elder sister used to manage the kitchen with the help of a small crew while the younger one looked after the administration.
I don't remember the names of the sisters. But the younger one tried to be as friendly as possible.
She would impose strict rules just so no one could take advantage.
She did not allow men into the rooms; so if the girls had to meet a male member, they'd have to do so outside or in the common TV room in front of prying eyes.

Quite often, girls used to complain about missing stuff, which was a nightmare.
If anything was reported stolen, all of us had to open our boxes and display the contents for inspection. It was very humiliating.
Most times we did not know what was missing.
There were times when roommates dropped stolen goods in other's bags to settle scores.

The canteen was common for all. We -- vegetarians and non-vegetarians -- would eat together. But one of the girls, a vegetarian, would make faces if someone ate non-vegetarian food.
The girls would also gossip and tease each other if the brothers who came visiting them were single and available to date.
I stayed there only for three months, but there are so many good memories -- we have gone to the movies, shopped in Koti Center and binged at Gokul chat centre.

For a girl coming from Kakinada, experiencing all this was thrilling.
After I came to Canada, I haven't been in touch with any of the girls or hostel owners. But I loved those days.
It taught me to be independent.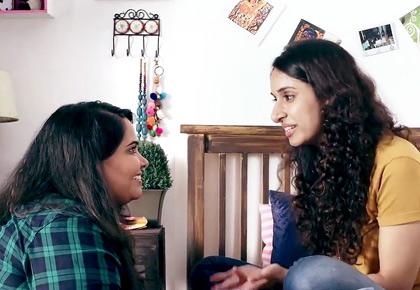 ---
Send us your best stories and memories of living in a hostel to getahead@rediff.co.in (subject: Life in a hostel) along with your NAME, AGE, LOCATION and photographs, if possible. We'll publish the best responses right here on Rediff.com.