We'd asked you, dear readers, to share pictures and tell us about your favourite hostel memories.
Heera Nawaz, 59, from Bengaluru talks about how the experience shaped her life and career.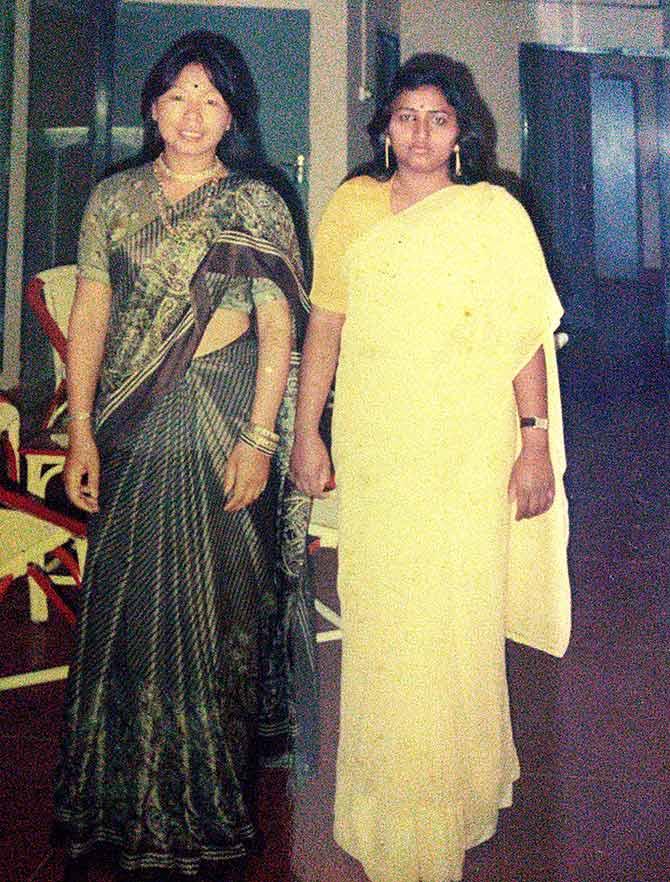 After completing my MA, I got my first job as a teaching assistant for a 3-months course at Ecumenical Christian Centre.
I stayed at Vicharodaya Hostel at Ecumenical Christian Centre in Whitefield, Bengaluru.
The training director Susy Nellithanam told me that my job entailed helping 12 trainees in their work and project assignments in the course on 'Education and Social Change'.
Ms Susy alerted me that the job was not a cake walk as it involved understanding graduates who hadn't necessarily done their graduation in English but in their local language.
Wonthing Shimray was one of the trainees who urged Ms Susy to also make me the warden of the girls' hostel's warden during those 3 months.
Hostel life taught me and my trainees a lot since we were staying away from our parents for the first time.
We learnt the value of time and money.
We learnt about team spirit; we were all united, which helped us when an outsider tried to break in to the hostel.
We were saved because the room he broke into was locked from the outside and he could not confront us.
I remember going to Mysore where we learnt to be kind and helpful to others. When we waited for the trainees to ensure they don't get left behind, we learned to be patient.
We realised that some of the well liked women were the ones who went out of their ways to be generous and considerate even when they were going through their own personal storms.
We learned to appreciate women who were broken in heart and spirit and helped them come out of their shells and cope with everyday life.
In fact, once Wonthing, who was from Manipur, said, 'People will forget what you did, people will forget what you said, but people will never forget how you made them feel.'
I tried my level best to be an empathetic warden.
I could not hold back my tears when one of the nuns, Sr Benita had to leave halfway because back home in Bihar, her father was serious.
At the hostel we lived and became as close as sisters and we learned to share our joys and sorrows with others because joys shared are doubled and sorrows shared are halved.
Sr Benita hugged me and said, 'Heera Ma'am, I always thought you were very snobbish but I did not realise that you put on an air of strictness to hide your soft and sensitive side. We all love you, because you are kind, but more because when it comes down to brass tacks, you have a huge compassionate heart.'
Hostel life taught me to be strict to survive; but each woman trainee was a beautiful human being with great talent and soul.
---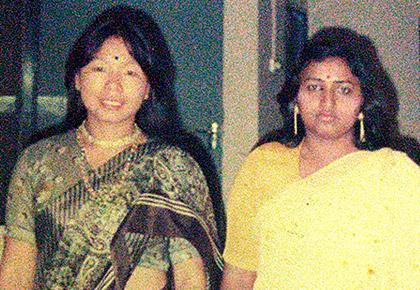 INVITE
Have you lived in a college hostel?
What was the experience like?
Send us your best stories and memories of living in a hostel to getahead@rediff.co.in (subject: Life in a hostel) along with your NAME, AGE, LOCATION and photographs, if possible. We'll publish the best responses right here on Rediff.com.