They will turn heads wherever you go, says Dhruv Munjal.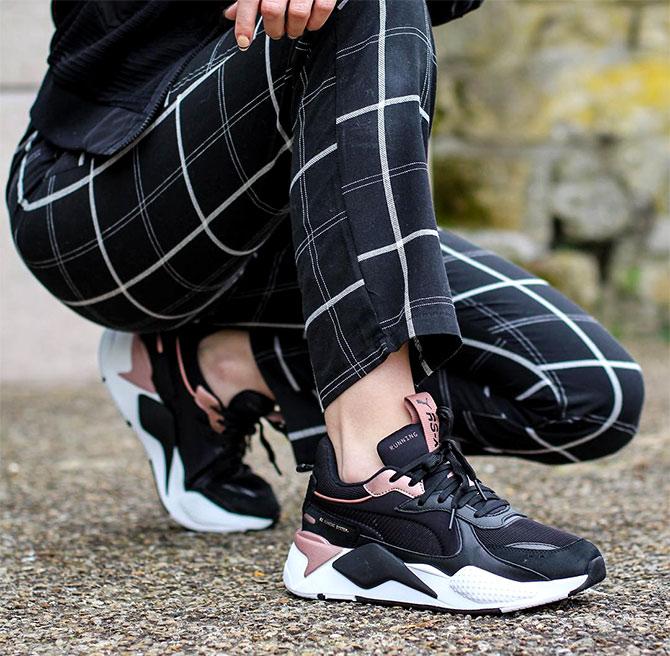 Here's a piece of advice for all those out there bemused or horrified at the sight of hipsters ambling about in chunky footwear: just get used to them.
Retro sneakers are the flavour of the season and there is no escaping them.
That's why perhaps the best thing about the new Puma RS-X series, the German company's 1980s-inspired sneaker line, is that it can look cool without ticking the all-too-possible "ugly" box.
This latest range is bold, colourful and outlandishly beautiful.
The RS-X Trophy variant that I had the chance to try on comes in the black, white and gold colourway: a bulky silhouette fused with a striking design.
Puma has rebooted the '80s model to create the RS-X -- RS is short for 'running system' and X marks 'extreme' and 'exaggerated.'
Other kicks from the same series include the RS-X Toys, a dazzling riot of blue, red and yellow on white; and a Hot Wheels edition in blue and orange colourways.
Also available in stores now is the RS-X Trophy Ferrari, a predominantly white sneaker with subtle shades of the classic Ferrari red and yellow around the heel counter.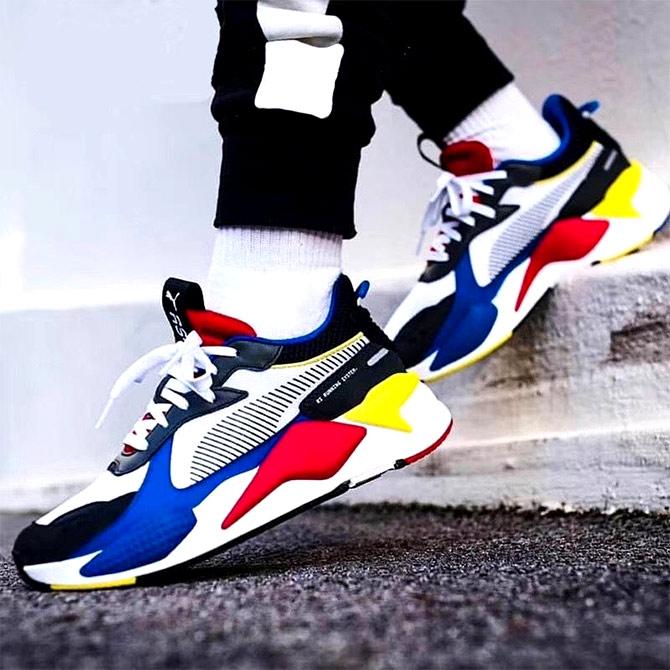 Given how bulky they seem, what amazed me about the RS-X Trophy was their comfort and how incredibly light they feel on the feet.
Puma has incorporated the RS technology around the midsole, ensuring optimal cushioning that your feet are sure to enjoy.
Moreover, the mesh around the sides gives it an airy feel, which essentially means that the shoe breathes well despite its heavy-knit exterior.
Another thing to note here is the smart use of leather overlays around the upper, which lends a bit of street appeal to the sneaker.
And unlike some other Puma shoes of old, the mesh-dominant design will delight people with wide feet.
Since it is based around a 'running system' technology, it would be only natural to wonder if you can actually run in the RS-X Trophy.
Well, the excellent midsole support and enhanced breathability are factors that work in the shoe's favour, making them suitable for running.
But given how terrific they look, I was somewhat reluctant to hit the road in them.
And if you're a sneakerhead and want to preserve them long term, you'd be better served using them sparingly.
Either way, these are inspired by sport and meant for the street.
And they will turn heads wherever you go.