Veer Arjun Singh tried a bit of everything in the Adidas AlphaBounce Instinct: walking, running (both treadmill and outdoor), functional and weight training.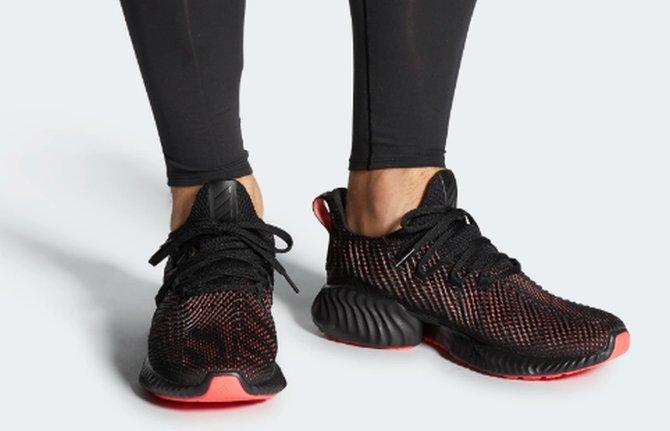 The AlphaBounce Instinct is a training shoe that can give even designer sneakers -- Adidas or otherwise -- a run for their money.
The colour I wore was a blue so striking that the company likes to call it 'Legend Marine'.
The design detailing on this shoe is shockingly good. The upper is a one-piece forged mesh with a wavy pattern that is consistent for the entire shoe.
It gives the pair a wavy 3D effect that, combined with its catchy colour, gets stared at a lot.
The second most eye-catching feature is its massive heel -- a continuation of style and tech from the AlphaBounce family.
It gives space for an extremely cushiony midsole. Both sides of the shoe have a plastic underhand holder for a single lace eyelet that adds a more playful vibe to the overall aggressive look.
The tongue, too, is cushioned and the shoe is snug as a slip-on, but inflexible.
So you have to practically force your foot inside (using the shoe's reflective heel loop is highly recommended during this activity).
But once you're in, you'll find that there's plenty of space for your foot to adjust.
I tried a bit of everything in them: walking, running (both treadmill and outdoor), functional and weight training.
The bounce midsole was great for stability and responsive during barbell squats.
The shoe's high heel drop and cushioned midsole made it easier to land on my toes and pick myself up faster without digging my heels in completely during, say, skipping or burpies.
The S-shaped torsion system provided good midfoot support during high-intensity treadmill runs and front-foot landing during body weight burning exercises.
Outdoors, the continental outsole provided good traction over uneven concrete and gravel.
It's not as great as the UltraBoost outsole, but the tradeoff is that the former feels more sturdy.
The shoe, however, did start to feel slightly heavy after a few consistent runs. This is to say, that the pair is not meant for regular long distance running.
The AlphaBounce Instinct is a comfortable shoe that is meant for active feet.
But since it is also like a dazzling piece of jewellery that goes with everything informal, it's safe to say that its style outdoes its comfort. And for Rs 9,999, that's what you should buy it for.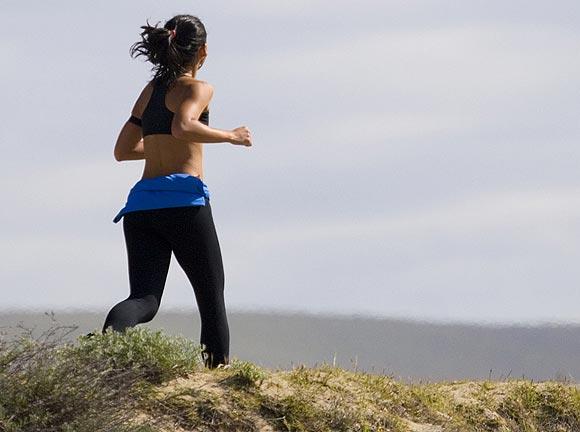 Photograph: Kind courtesy Mike Baird from Morro Bay, USA/bairdphotos.com/Wikimedia Commons