The Google Pixel 4a mobile phone, discovers Ashish Narsale, is all about photography and software experience.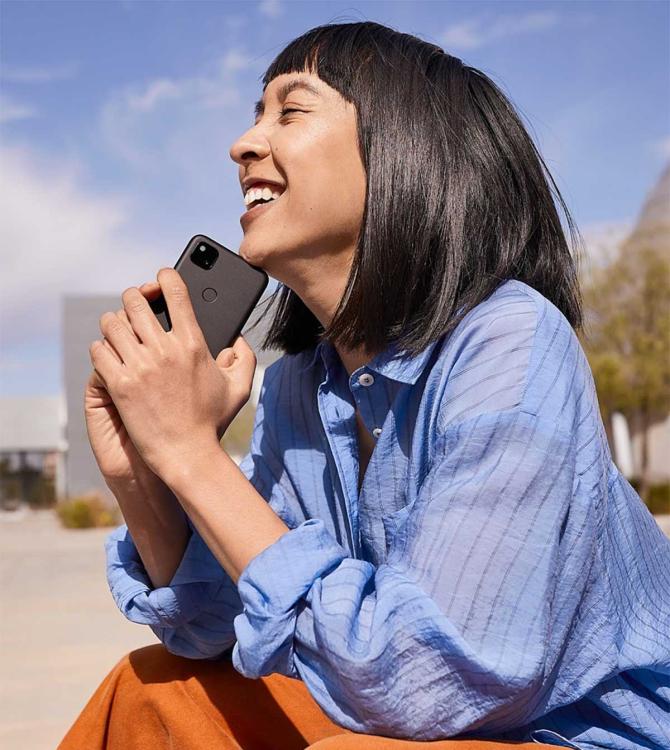 While the budget Pixel 4a from Google will hit Indian shores soon, Google's flagship Pixel 4 and 4XL were not launched in India last year due to its Soli Radar hardware which runs at 60GHz frequency and is not allowed for public use by the government.
The Pixel 4a is sold at $349 (approximately Rs 26,124) in the US, cheaper than its predecessor Pixel 3a, which was launched at $399 (approximately Rs 29,867).
Is it worth the wait? Let's find out.
Hardware
The hardware and design are the focus of most mobile devices nowadays.
The Pixel 4a's specifications may not captivate you as it comes with very minor upgrade in its hardware with respect to Pixel 3a.
The phone runs on a year old Qualcomm's Snapdragon 730G processor which raises questions about its longevity to serve hardware resources demanding frequent updates.
There has been memory and storage upgrade with respect to its predecessor Pixel 3a.
It is now available with 6GB RAM as memory and 128GB of ROM for storage.
There is no SD card slot for storage expansion, but Google provides unlimited storage for photos and videos on its cloud.
The Pixel 4a comes with 4G network capability; it supports one single nano SIM and a eSIM (in selected markets).
Design
This phone will please those who are looking for a smaller form factor.
It has a 5.8" FHD+ (1080 x 2340 pixel resolution) OLED display embedded in a 5.67" tall x 2.73" wide x 0.32" thick body.
The display is protected by Corning Gorilla Glass 3.
The phones has a polycarbonate unibody design unlike the metal and glass bodies found on modern phones.
The phone looks premium in the only available black matte finish and yes, it will diminish your worries of cracking the body when dropped.
This should not be a worry because most users go for a protective phone case or skin for the phone.
While the Pixel 4a skips Google's Active Edge, a squeeze gesture to activate the Google Assistant, I am sure you won't miss it.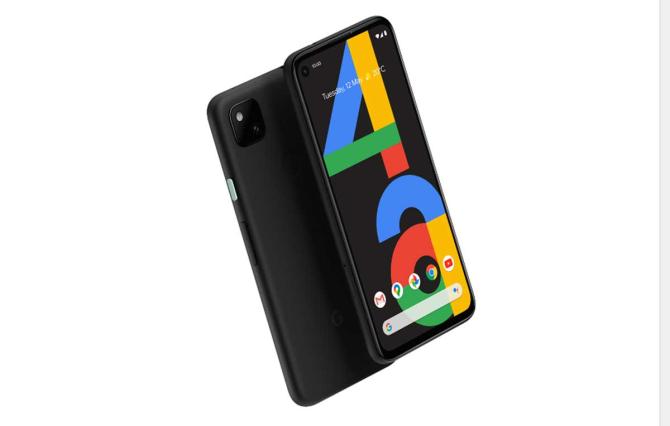 Camera
Google phones, known for their computational photography, are highly rated among other flagship phones.
There is only one camera in the rear with a 12.2 MP sensor and an f/1.7 aperture lens.
The camera is supported by an optical and electronic image stabiliser to eliminate minor shakes while taking still photographs in low light conditions or while shooting videos in motion.
Google gives a miss to the Pixel Neural Core, a dedicated processor chip to process the Machine Learning work load for computational photography and other features like voice recognition.
As the process is designated to the main processor (Snapdragon 730G processor) there may be a slight delay in image processing as compared to the Pixel 4/4XL.
It has an 8MP sensor, f/2.0 aperture lens fixed focus camera along with an NIR flood emitter and an NIR dot projector sensors for face recognition.
Software
Its software comes with no bloat ware, timely software and security patch updates for approximately 3 years.
The phone runs on the Android 10.
With all the other software features, the on-the-fly speech to text transcribing is a utility which will attract those who want to transcribe interviews or lectures.
The process of transcribing also works when the phone is not connected to the Internet.
Sound
The phone has a dual speaker setup.
It supports audio through the USB type C port. It maintains the 3.5mm audio port when most manufacturers skip it nowadays.
Battery
The phone is embedded with a 3140mAh battery which also supports fast charging.
Verdict
The Google Pixel 4a mobile phone is all about photography and software experience.
This phone would be a good choice for those who want to take good photos. It has a good software experience and a small form factor.
Those who already own a Pixel 3a can give the 4a a miss without missing out on much.