We asked you, dear readers to share your favourite #Ganesha-Pics.
Here are some responses we've received from you.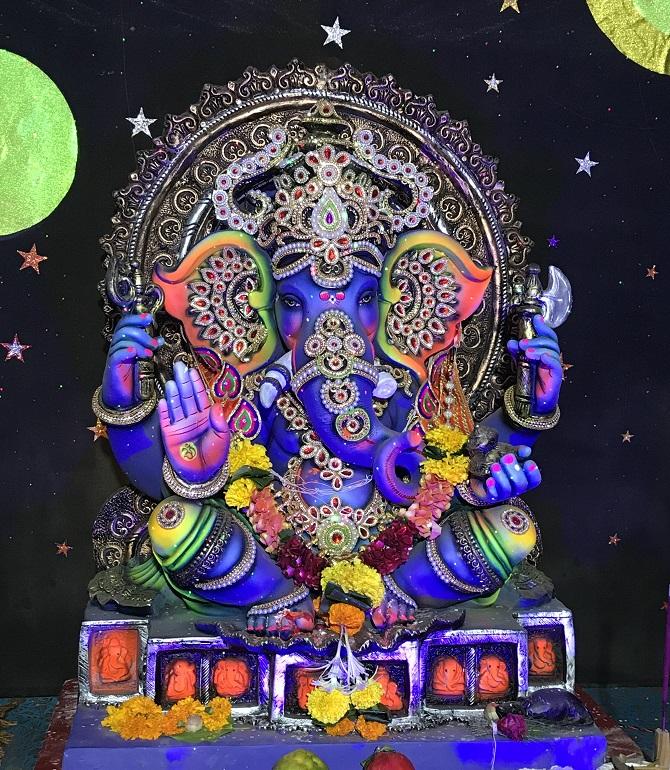 The residents of reader Dhairya Soni's building bring in a community Ganpati every year. This year's idol was inspired by the Titwala Ganpati.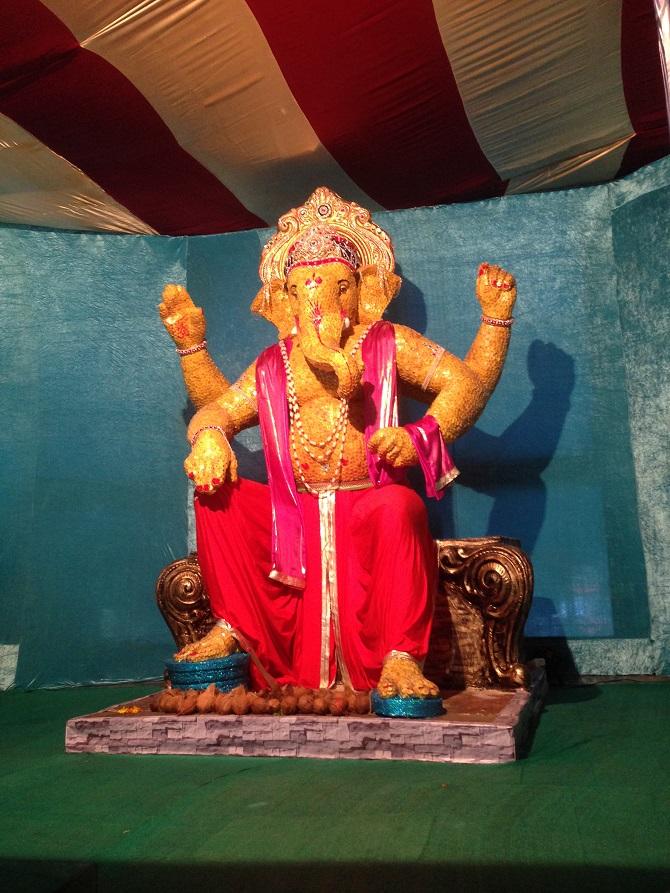 Dhairya also shared this photograph of a Ganpati idol made with banana chips. This moorthi is displayed by the Subhash Lane Ganpati Mandal in Kandivali, Mumbai.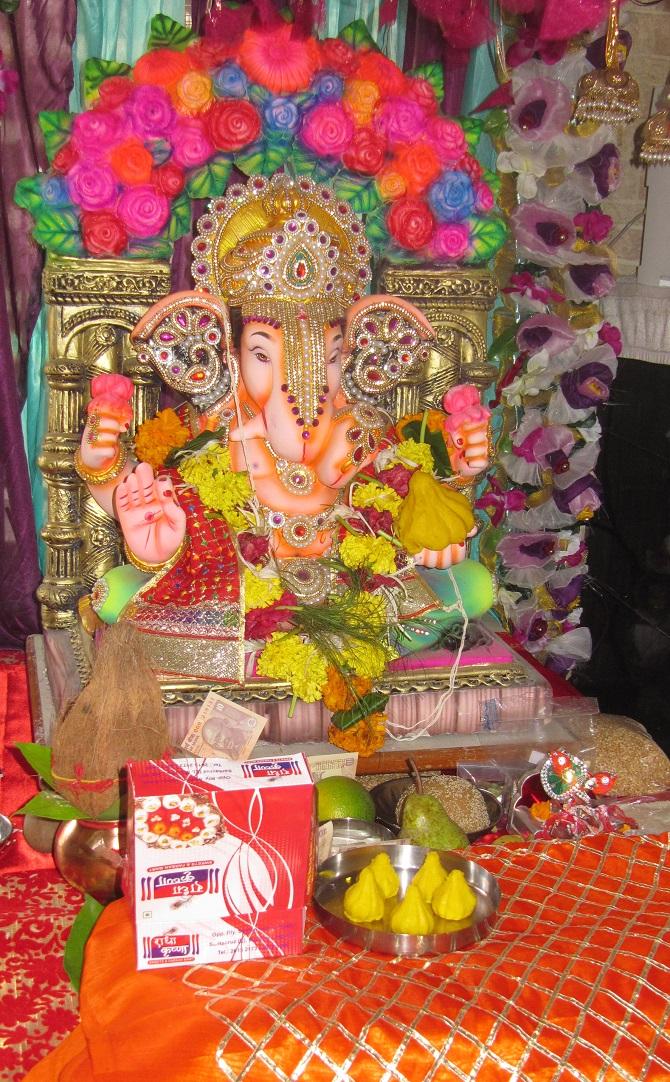 Umang welcomes Lord Ganesha to his home in Link Road, Kandivali.
Mehul sent in this photograph of Bappa at his home in Mumbai.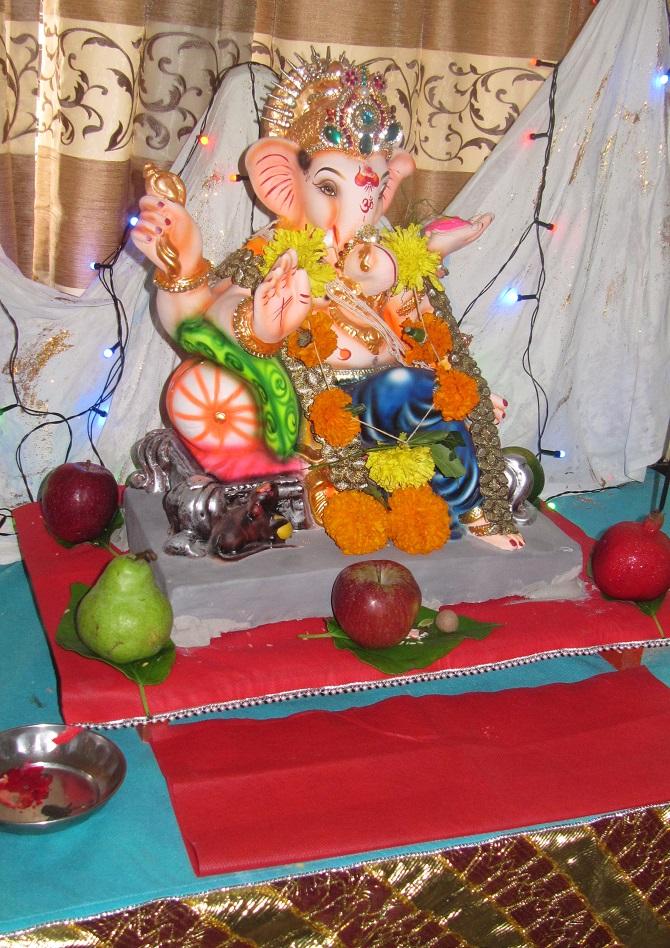 Hemish was thrilled to welcome the Lord into his home in Kandivali, Mumbai.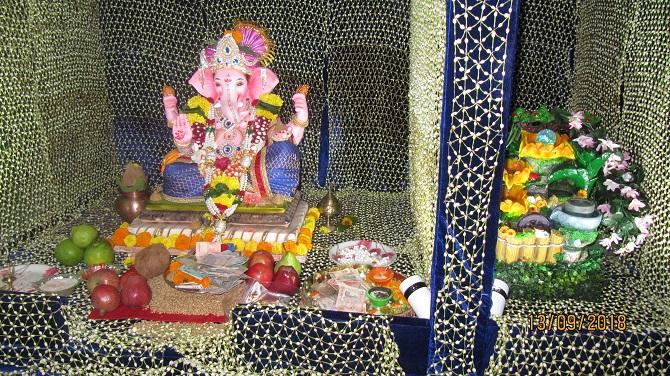 Reader Riddhi Soni sent us this image of Lord Ganpati; the beautiful decoration includes a waterfall. This idol was installed at the building where she stays in Mumbai.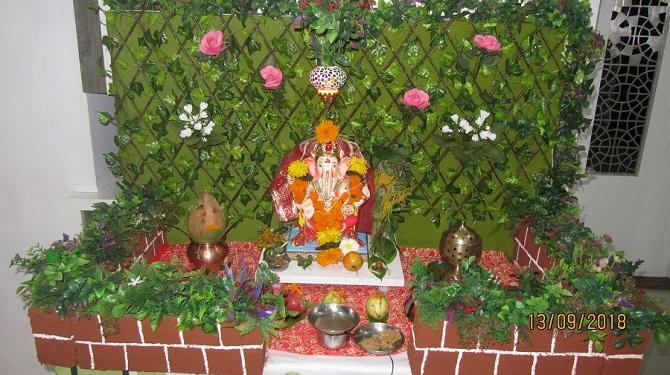 Nikhil, who lives in Kandivali West, Mumbai, brought home an eco-friendly moorti this year.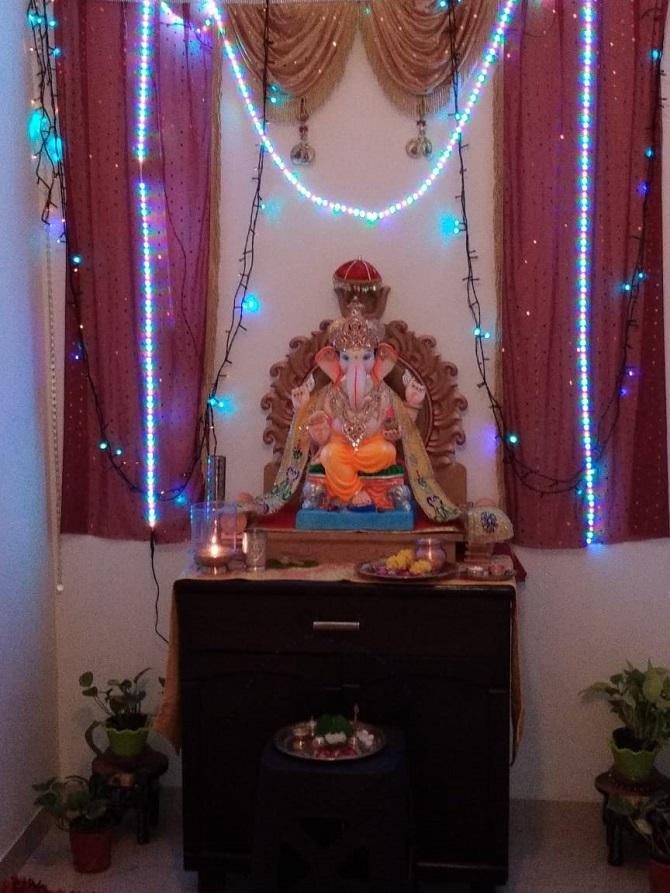 Naysa's Ganesha at her home in Ahmedabad, Gujarat.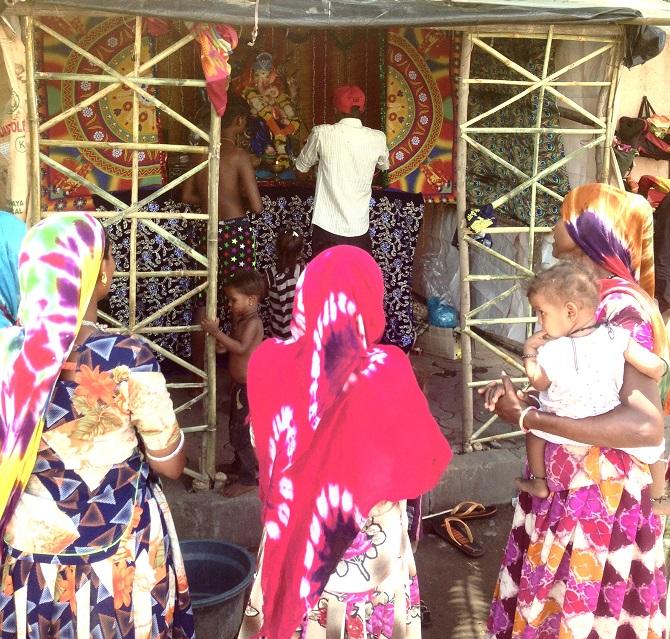 These basket weavers, who live on the footpath facing Mumbai's Mahim station have brought Lord Ganesha home. This photograph was sent to us by Mahipal Soni.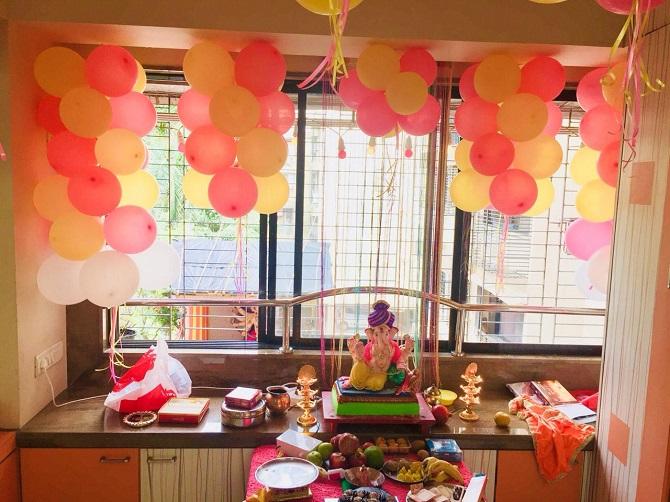 Tejas welcomed his Ganpati with balloons.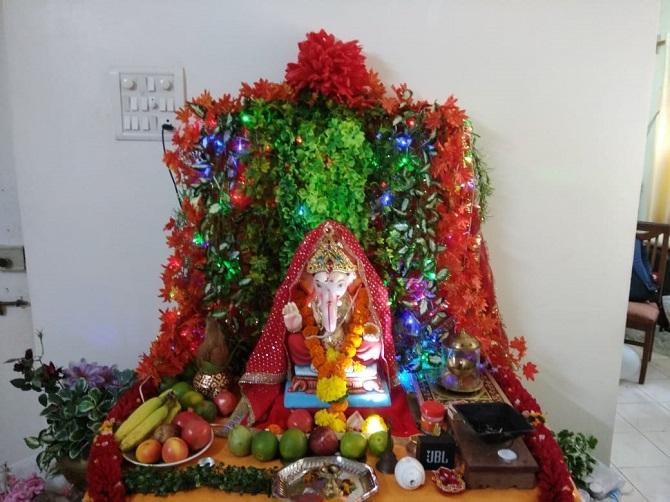 This image has been sent by Verma from Seawoods, Navi Mumbai.
---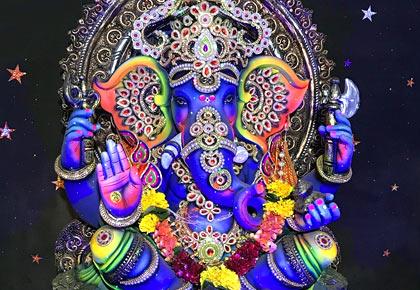 Dear readers, send us photographs of your favourite Ganeshas and the celebrations in your hometown.
You can e-mail them on getahead@rediff.co.in (Ganesha Pix) or upload them here #Ganesha-Pics along with your NAME, LOCATION and details of the Ganesha and the celebration.
We will carry the best ones right here on Rediff.com.
<p class="rbig">