The actor introduced her pet to the world on Instagram.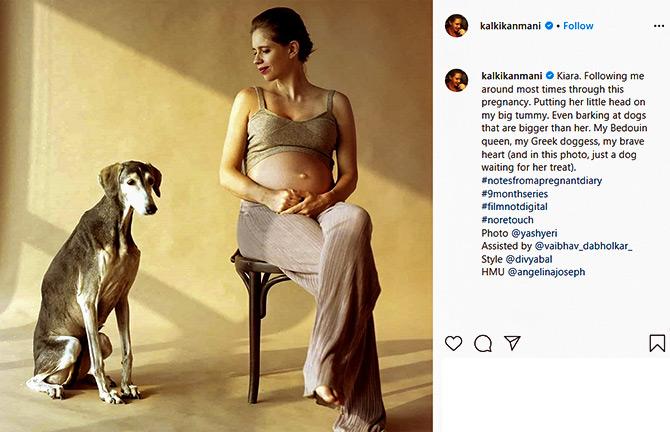 Say hello to Kiara, who enjoys a special place of privilege in Kalki Koechlin's latest maternity shoot.
Introducing her pet to the world, Kalki wrote, 'Following me around most times through this pregnancy.
'Putting her little head on my big tummy. Even barking at dogs that are bigger than her.
'My Bedouin queen, my Greek doggess, my brave heart (and in this photo, just a dog waiting for her treat).'
The pic features Kalki flaunting her baby bump in a grey bralette worn with a pair of comfortable trousers.
Also seen in the pic is Kiara, who looks patient, as Kalki looks at her lovingly.
The actor is expecting her first child with boyfriend Guy Hershberg.