It's a $2 million, 20 carat diamond ring!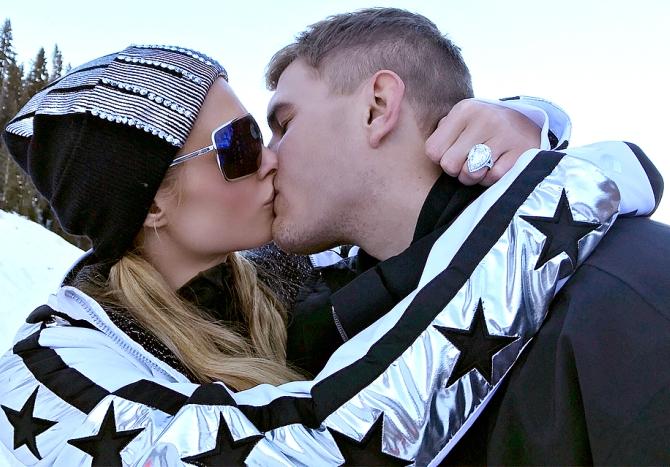 Paris Hilton's engagement ring is valued at close to $2 million.
Photograph: @parishilton/Instagram.
You can always trust Paris Hilton to do things over the top.
The heiress, who got engaged to Chris Zylka this New Year weekend, didn't just have a winter wonderland setting but also an engagement ring that is straight out of a fairytale.
The gigantic, pear-shaped ring has a 20-carat center stone set on a platinum split shank halo band, 'which boasts another two carats of smaller diamonds and is valued at close to $2 million,' according to what diamond expert and celebrity jeweler Michael Greene told People.
Even princesses-to-be rarely wear engagement rings of this size and worth.
The engagement ring Prince Harry designed for actress Meghan Markle was valued at below £125,000 by Grant Mobley, a gemologist and director at Pluczenik, 'one of the world's leading diamantaires', according to the Express. Though 'the connection to Princess Diana [the ring includes diamonds from Princess Diana's collection] also makes the ring far more valuable than the sum of its (still considerably expensive) parts.'
Hilton's ring was designed in two days, a process that would normally take three weeks, People reported. 'He wanted it before Aspen, because if the opportunity was there, which it was, he wanted to ask Paris in Aspen,' Greene said.
Photograph: @parishilton/Instagram.
Speaking about the inspiration behind the design for Hilton's ring, Greene told People, 'Paris at one point in time told Chris she really loved her mother's pear-shaped diamond, and when Chris came to me that was his request. The pear-shaped really jumped out for him and ultimately for her. He did some fishing, but in the end it was all him. He's a smart guy, and hangs out a lot with the family, and I think she realized how much she liked her mom's ring.'
Zylka, who is an actor, was reportedly so confident of Hilton's taste that he 'kept the ring design process a complete secret.'
Greene told People, 'He wanted to do everything so perfectly. He wants the best thing for his princess. And he did all the right things. He told me he had to set up a time to meet up with Paris' father to ask for her hand in marriage. He did the whole thing. All the traditions.'
The designer told E! News that Hilton called it 'her dream diamond'.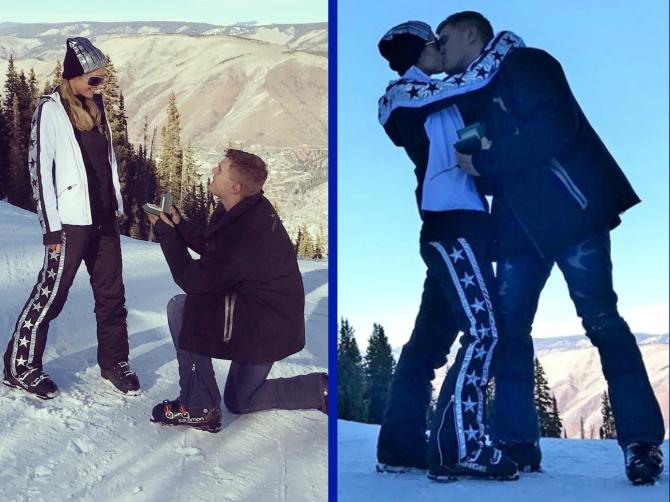 After a two year courtship, Chris Zylka proposed to Paris Hilton on a romantic mountain top setting in Aspen -- a hot skiing destination for the rich and famous.
Photograph: @parishilton/Instagram.
Hilton, 36, and Zylka, 32, shared moments from their engagement with fans via social media.
Hilton wrote on Insatgram, 'I said Yas! So happy & excited to be engaged to the love of my life. My best friend & soulmate. Perfect for me in every way. So dedicated, loyal, loving & kindhearted. I feel like the luckiest girl in the world! You are my dream come true! Thank you for showing me that fairytales do exist.'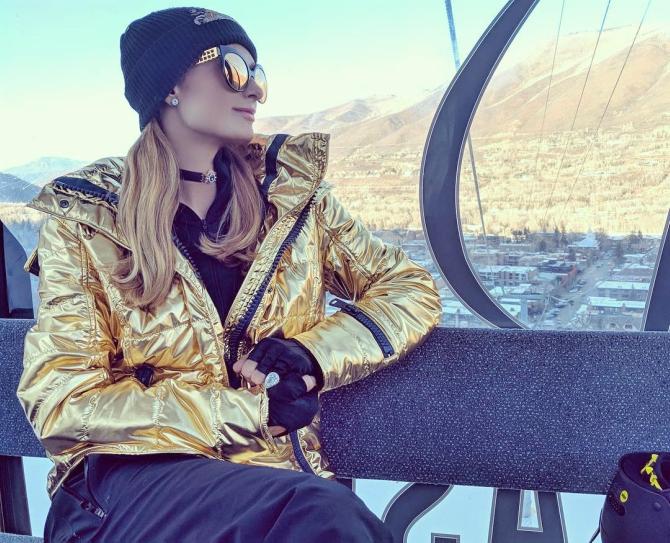 According to Twitter user @lynsey_pearson, 'Paris Hilton's engagement ring is just further proof no one will ever be as extra as her ever.'
Photograph: @parishilton/Instagram.
Twitteratti, as always, could be counted on to give the most hilarious reactions to the ring (*cough* rock).
@sowrongitsgoons shared her boyfriend's pithy reaction after she shared a photo of the ring with him and pointed out that it was a 20-carat diamond: 'You'll be lucky to get a bag of carrots from me one day.'
@purposieber thought, 'Paris Hilton's engagement ring is bigger and brighter than my future.'
@tersyderlot noted, 'The most Paris Hilton thing of all time is the fact that her fiancé got her a $2M engagement ring even though his entire net worth is $1M.'
@Drilling_Jeff, meanwhile was concerned, 'I wanna tweet about @ParisHilton 2 million dollar engagement ring, but trump is out here tweeting that he has a bigger button than Kim Jong Un so we have approximately 3.4 days to live. Paris Hilton deserves better.'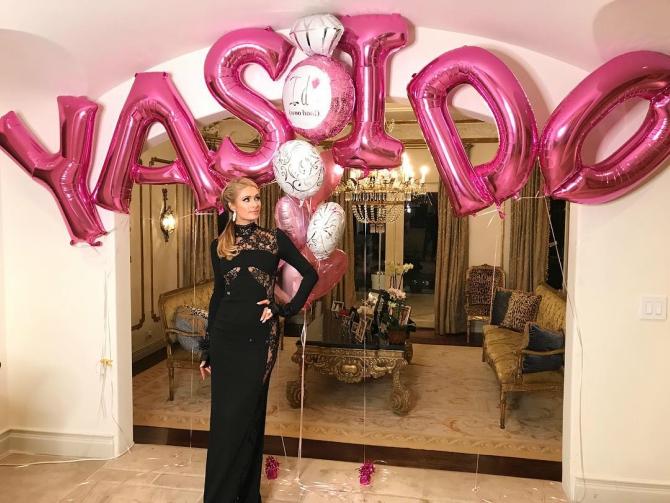 Hilton's engagement celebration at home.
Photograph: @parishilton/Instagram.
Reports coming in less than a week later suggest that Hilton has hired private security to guard her and watch over the $2 million ring.
The couple have security personnel, dressed in plain clothes, shadowing them and specifically guarding the ring round-the-clock, sources close to Hilton told TMZ.