'Parents are like customers and the customer is king.'
'As a result, disciplining by teachers is also frowned upon.'
'One of my teachers gave a student a C in some subject and the father says to me: "I didn't send my son to an expensive school like this for him to get a C!"'
Abha Adams is an institution by herself in the field of school education in India.
Adams, former principal of the Shri Ram School and currently an advisor to the Step By Step School in Noida, tells Anjuli Bhargava.
What is your view on Comprehensive and Continuous Evaluation?
A huge change was brought in with so much speed and so little time to plan the roll out.
For anything to work, you need to prepare the soil. You have to get schools, parents, teachers, students, all stakeholders involved.
That didn't happen.
There were brain-storming sessions at the centre level, material was published, but it needed more time to be understood and internalised by the stakeholders.
The CCE works the world over. As a method of evaluation, it is preferred in most countries.
The schools that took it seriously had a very tough time trying to understand it, absorb it, bring everyone on board.
In the ultimate analysis, it was a good idea that was botched up in implementation.
What did you think of the removal and reintroduction of the tenth board?
Personally and professionally, I was very happy as the tenth board assessment serves no purpose. It is meaningless.
Schools held internal examinations and that worked well.
When we had an 11 year school system, before the introduction of 10+2, the Class 9 exam was internal and the final exam was public. It worked.
Our school system and assessment in particular is a mad hatter's tea party.
To me it seems like it's a game the political classes are playing out and we are all pawns.
Every successive government brings in its own agenda on education and we move one step forward and two backward.
What do you think about the 25 per cent reservation for EWS kids in the public and the more elite schools?
I don't know about your school, but when I was growing up, in my schools (La Martiniere in Kolkata and Carmel Convent in Delhi), we had students from all walks of life and now I realise that they must have been on scholarships.
As kids, we didn't see any perceivable differences. We knew that maybe their clothes were not as well pressed and washed as ours were, but school was a great equaliser. We all had something to learn from each other.
Society is much less equal today; the gap is getting wider. So, unless we remove these gaps in society, I am not sure it will work in schools.
In terms of morals and principles, I think every school has the responsibility to support education for the less privileged, but doing it the 25 per cent way may not be the answer. This, in a way, is forcing them.
The rot in the government school system is so deep and so systemic that it will take 150 years of a revolutionary approach to change things.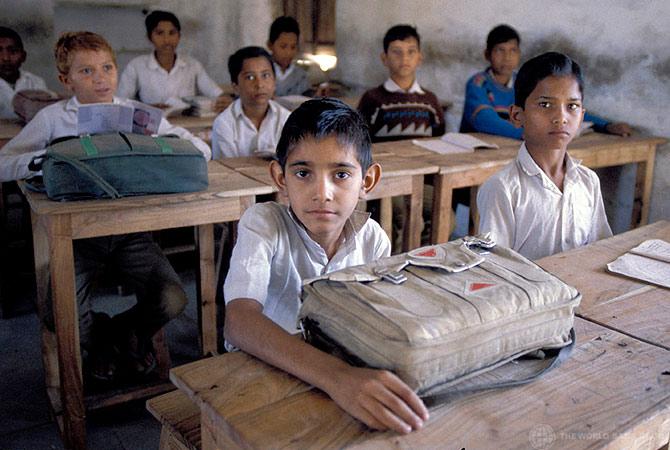 What if I made you the minister for education for this country? What would you do?
Please do! (laughs)
For anything to work, you need to put more money into it. But more money may not solve the problem alone if it is used badly.
There are two parts to it: What we teach and how we teach.
The way our curriculum is structured, it teaches students to memorise stuff and to deal with volume.
But a large part of our current curricula is a write-off. We will never need to know it.
Make sure it is age appropriate.
Make sure it is focused on building skills.
We need a system in which we continuously evaluate the content and remove what is no longer relevant.
It cannot be cast in stone the way it is at present.
Without going into individual boards, let me say we don't allow any thinking in our school system and that, I believe, is the most fundamental change we need.
Also, I find our education system and boards are designed as one fit for all. That is not required.
What rural India needs to learn and what urban India needs to learn are two very different things as they are two different worlds.
There is a need to tailor make for the situation the child finds himself in.
In the UK alone, they have 3-4 different boards and that is the size of UP.
We need many more boards for students to choose in a country of our size. We do have state boards but, sadly, there is no parity.
There is a core education; people need to be able to read, write, speak -- the basic numeracy and literacy.
But, post that, education needs to be designed for the area the student finds himself or herself in.
How can they do more within the area they find themselves in?
It could be how to improve agriculture techniques or how to get more out of your land holdings. A student in Delhi or Bengaluru may not need the same.
As of now, all students across the country go to government schools or poor quality private ones, learn very little and then head to the closest big city nearby to lead a wretched life.
They are disenfranchised and angry. There is so much resentment.
This is a tinder box waiting to explode. This is one of biggest problems with the system.
On the how we teach there are two aspects: One, the B-Ed degree is meaningless.
We need teachers who have a passion for children and teaching.
People who think, engage, broaden their own horizons.
Another worrying aspect is that I find teachers don't read anymore.
One of my standard questions to any prospective teacher is what have you read recently that has altered the way you think.
I always draw a blank. Teachers no longer read.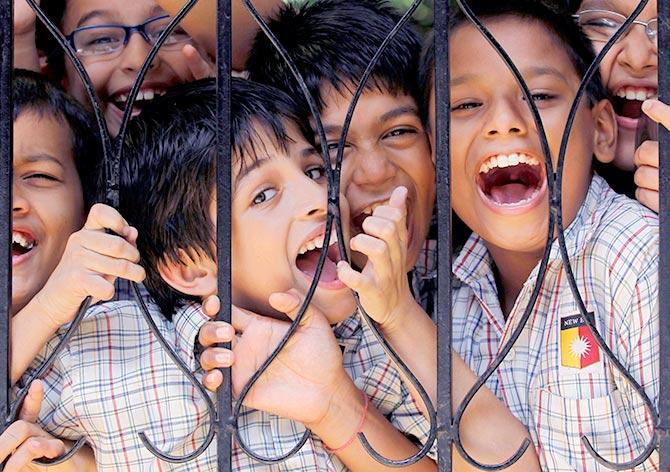 Why is every parent always unhappy, no matter which school his or her ward is in?
I have thought long and hard about this.
I think it is because the whole relationship has become transactional. I pay the salaries of the teachers, they had better deliver.
I can buy; I have bought a good education for my child. It has become like an item you purchase and then seek value for money.
Parents are like customers and the customer is king. As a result, disciplining by teachers is also frowned upon. There has been an inversion of the equation between the two.
I'll give you a classic quote.
One of my teachers gave a student a C in some subject and the father says to me: 'I didn't send my son to an expensive school like this for him to get a C!'
To me, these are magical quotes.
The underlying respect for schools and teachers as nurturing institutions, purveyors of knowledge and fountains of nobility no longer exists.
This lack of respect often seeps into the students.
As a result, often schools talk of value-add -- another absurd phrase. All this corporate speak came into school in the mid 1990s. The discourse began to change.
Why?
I think two things happened. Many people moved from the corporate sector to set up schools. It began to emerge as a business opportunity.
And second, liberalisation brought a lot of money too quickly into the hands of people who had grown up with very little.
A lot of problems that the advent of sudden, new money brings with it came in its wake.
But the same parents don't ask for the same or treat the American university where they send their wards and pay several lakhs the way they do Indian schools.
Anything on Indian soil will not be able to charge this kind of money.
If our private universities were to cost Rs 40 lakh, Rs 50 lakh a year, I don't think it will fly.