Breastfeeding facility at the workplace is a major concern for new mothers, says survey.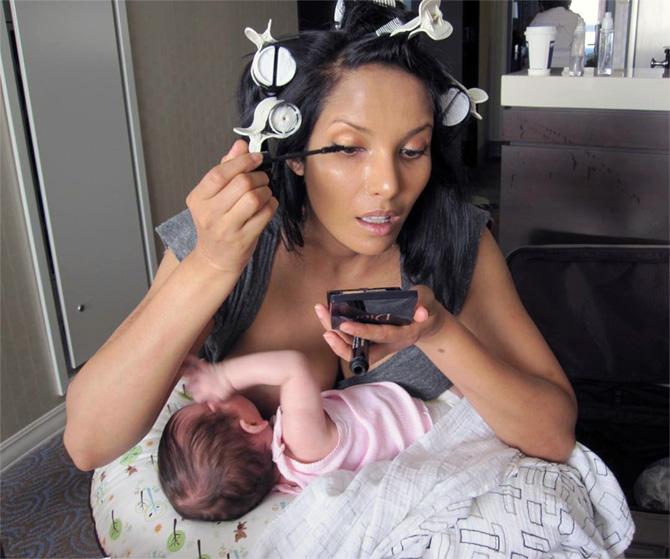 One of the most common reasons why new mothers switch to formula feeding of their babies once they get back to work is lack of breastfeeding support and facilities at their workplace, a recent survey said.
It highlighted that of the companies surveyed, only one-third, 33 per cent, provide dedicated nursing room for women to extract breast milk, while only 37 per cent of them provide a storage unit for extracted breast milk.
The survey report stated that around 53 per cent of companies have medical rooms that nursing mothers can use to extract milk.
It said that 92 per cent of the companies surveyed comply with the provisions in the Maternity Benefit (Amendment) Act 2016 in terms of nursing breaks.
The survey was conducted by Medela India, a leading manufacturer of breast pumps and nursing accessories, in collaboration with ProEves, a leading childcare and maternity solutions provider.
It was conducted across 38 leading organisations under various sectors like FMCG, manufacturing, IT, ITES, e-commerce, Financial Services.
The report highlighted that new mothers who resume work after their maternity leave have two major concerns -- breastfeeding at work and the facilities provided by the employer for doing so.
It also showed that corporates are investing in their female employees, through provision of childcare support and paid maternity leave, in order to retain them when they become mothers.
The World Health Organization recommends mothers to exclusively breastfeed their infants for the first six months and continue breastfeeding along with solid food up to two years to build a healthy foundation for the child.
Recognising the need to encourage mothers to breastfeed, The Maternity Benefit (Amendment) Act 2017 was passed by the Government of India increasing the maternity leave period from 12 weeks to 26 weeks.
Speaking about the need for corporates to support mothers in sustaining their breastfeeding decision, Emilie Moulard, the Managing Director of Medela India said, 'The first thing is to offer comfortable breastfeeding/pumping facilities like dedicated rooms and equipment such as breast pumps, storage bags, feeding pillows.'
'The next thing would be to help break the taboo of breastfeeding (or pumping) at work, to make women proud of it instead of hiding it, by establishing a better dialogue between manager and returning employee to help deal with this transition in a very hormonal and emotional period,' she said.