They have mastered the art of winning. And sometimes they give us a peek into how they do it.
In this series, we bring you your weekly shot of wisdom from super achievers.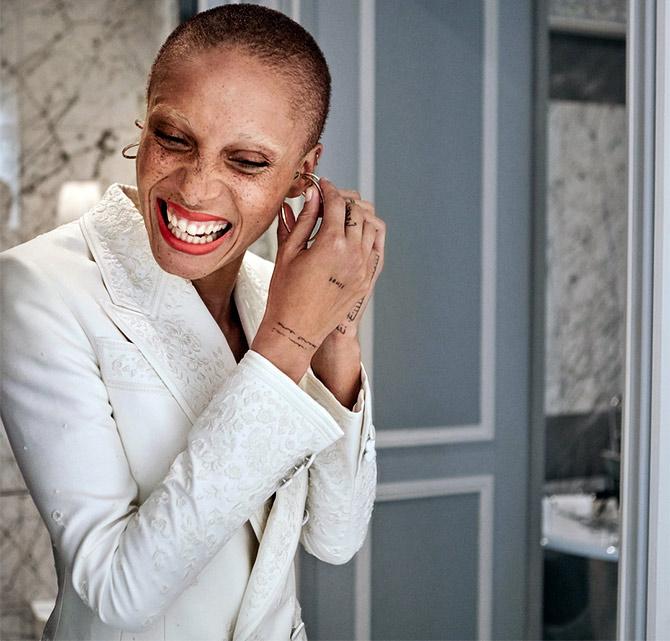 Photograph: adwoaaboah/Instagram
The freckle-faced Adwoa Aboah is not your typical model.
She has battled drug addiction and mental illness since she was 14.
She has overdosed twice, ending up in a coma for four days in 2015.
Yet, just two years later she has been crowned the Model of the Year at the British Fashion Awards and been named the GQ Woman of the Year.
From the low point of ODing and ending up in a coma, Aboah has not only attained catwalk superstardom, she has also started Gurls Talk, a online safe place for women to reach out and talk to other, and emerged as a powerful mental health advocate.
Reaching out through Instagram, Aboah says, 'To all those suffering in the darkness, the unknown that comes out of no where, that paralyzes you and makes you believe that it's forever... I understand and I can promise you that there is light at the end of the tunnel. It's hard work but simple and I know from experience that talking can be the moment things start getting better. So, if you're having a difficult time, know that you are not alone and although picking up the phone or sitting a friend down and asking for help seems unimaginable, myself and the other amazing people who took part in the films are living proof that it works.'
How does Aboah do it?
She says, 'It's about knowing yourself, which takes time, but I do it by being myself 100% of the time.'
Earlier in the series:
One life lesson every recent grad should learn from Melinda Gates